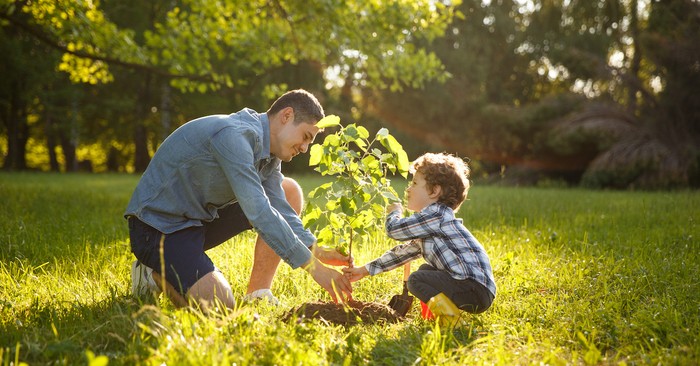 We can never get to the point where we think we have earned the materialistic possessions we have or that we earned our position on a team.
As believers, we are called to be Christ's ambassadors (2 Corinthians 5:20) and represent Him well while on earth. As His ambassadors, we are expected to be good stewards of what He has entrusted to us. According to Enduring Word, "an ambassador does not speak to please his audience, but the King who sent him. An ambassador does not speak on his own authority; his own opinions or demands mean little. He simply says what he has been commissioned to say. But an ambassador is more than a messenger; he is also a representative, and the honor and reputation of his country are in his hands."
From the very beginning of time, God said, "Let us make mankind in our image, in our likeness, so that they may rule over the fish in the sea and the birds in the sky, over the livestock and all the wild animals, and over all the creatures that move along the ground." So God created mankind in his own image, in the image of God he created them; male and female he created them. God blessed them and said to them, "Be fruitful and increase in number; fill the earth and subdue it. Rule over the fish in the sea and the birds in the sky and over every living creature that moves on the ground" (Genesis 1:26-28).
The Scripture is a reminder of how humans were given the responsibility to be good stewards over this land and everything in it. God gave humans a job to do. When God created this world, we were given the privilege to steward His creation. Out of all of the things He created, we were the ones created in His image and were chosen to fill it, subdue it, and rule over the creatures in it.
I am reminded of the people the Lord puts in our path, the teams He places us on at work, the resources we have been given, and this beautiful land we often take for granted. We are all entrusted to steward it all and to steward it well. We are to represent Him in how we are socially responsible for the people and things around us. Sometimes, we get this wrong. We may be good stewards in one area but not in all areas. We tend to focus on stewarding relationships without stewarding the land or stewarding our influence without stewarding all those in our world.
We can look at many things in this world and see how we have fallen short. If we paused for a moment, I am sure we could think of areas in our own lives that we haven't stewarded well.
To be a good steward and learn to do this well, it is important that we look to Scripture as our guide.
How Do We Become Good Stewards?
We become faithful men and women of God. In 1 Corinthians 4:2, it says, "to be a good steward is to be faithful to what God has entrusted to you. Moreover, it is required in stewards, that a man be found faithful."
Are you faithful with what you have been given? If all that we have been given is from the Lord, we are to manage His resources well. Everything we own has been given to us by Him. We can never get to the point where we think we have earned the materialistic possessions we have or that we earned our position on a team. If it wasn't for the Lord, we wouldn't have the job to be able to make the money in order to buy the home, the food, or the car we have. All we have is because the Lord has allowed us to receive those things from Him by grace.
To be faithful is to be loyal and trustworthy. When we read through the Old Testament, we see how unfaithful the Israelites were in staying true to what God had asked of them. We have an example of Solomon, the wisest leader, being unfaithful to God by intermarrying with foreign women even though he knew not to do so (1 Kings 11). There are countless examples of the unfaithfulness of humans, yet God remained faithful to them. He remained true to His promises despite their disobedience.
God loves us so much. Although we can never be as faithful to Him as He is towards us, He still chases us, He still sees us, and He still desires to bless us. His love for us is relentless.
The Choice Is Yours
There will always be temptations in this world that will seek to appease us and make it seem as if we are missing out on something good. The devil is good at this.
There will always be excuses to not be obedient to our God who knows the beginning to the end.
These trials will come, but how will you respond? Will you be one who chooses to be faithful or one who chooses the things of this world? It is up to us to choose faithfulness even when we don't understand it.
With everything going on in the world, people are looking for others who are faithful, good stewards. We all desire to surround ourselves with people we can trust to handle our resources in the workplace, at church, and at home through their loyal leadership.
As believers, we have the responsibility to be good stewards. We must remember that we may be the only glimpse of Jesus someone may experience. I never want to be the reason someone doesn't desire to know Jesus. Although we all fall short and will never get it fully right in this fallen world, we are responsible for our stewardship; yet, there is grace when we fall.
Luke 12:42-48 says, "And the Lord said, "Who then is that faithful and wise steward, whom his master will make ruler over his household, to give them their portion of food in due season? Blessed is that servant whom his master will find so doing when he comes. Truly, I say to you that he will make him ruler over all that he has. But if that servant says in his heart, 'My master is delaying his coming,' and begins to beat the male and female servants, and to eat and drink and be drunk, the master of that servant will come on a day when he is not looking for him, and at an hour when he is not aware, and will cut him in two and appoint him his portion with the unbelievers. And that servant who knew his master's will, and did not prepare himself or do according to his will, shall be beaten with many stripes. But he who did not know, yet committed things deserving of stripes, shall be beaten with few. For everyone to whom much is given, from him much will be required; and to whom much has been committed, of him, they will ask the more."
When God sees our faithfulness in what He has given us, He will entrust us with even more to steward. I want us to live a life of faithfulness—to seek opportunities to display faithfulness. And even as the things of this world get shaky around us, we have an opportunity to remain faithful, good stewards of the Lord. If we trusted Him enough to accept Him into our hearts, we can seek to steward all of His creation well—His people, His land, and every creature in it. When Jesus returns, what a privilege will it be to be called good and faithful servants of His? Faithfulness is important to our Father and should be essential to us.
Faithfulness is the key to good stewardship, and it should be the posture of our hearts.
Photo Credit: ©GettyImages/max-kegfire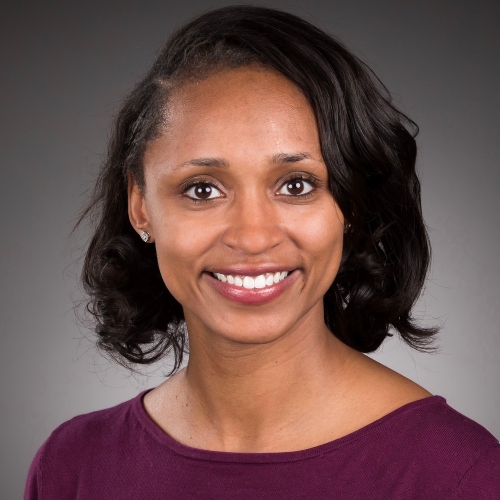 Shakia Clark
is a writer, marketer, and servant leader who is passionate about encouraging women to experience God's best for their lives. She has a heart for women to see themselves the way that God sees them. She finds joy in coming alongside them in their journey. When she isn't writing, you can find her spending time with friends and family, traveling, reading, trying new recipes, or actively serving her community. She blogs at
www.shakiaclark.com
.
---
---