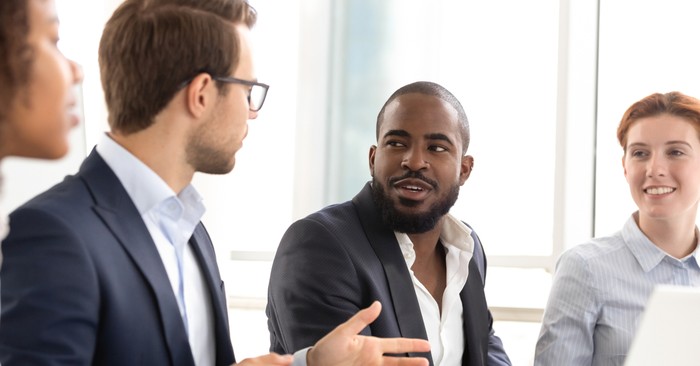 At the start of the COVID-19 pandemic, everything in the world unexpectedly shifted. Doing life as we knew it would soon change, and many people realized the need to pivot. Pivot, meaning to make a change in their life strategy. Perhaps this involved pursuing the same goals but changing the direction on how to reach the goals.
Pivoting for many also meant exploring new goals and revisiting old passions and dreams as things seemed to be shifting around us. Daniel Newman and Kena Fikri state in their article "New Startups Break Record in 2021: Unpacking the Numbers" credit the pandemic for an unexpected explosion of new business applications in record numbers starting in 2020.
Jesse Sumrak offers 19 reasons to start your own business today. For the sake of this article, I will highlight a few:
Flexibility (setting your own schedule and being your own boss)
To remove yourself from the corporate "rat race"
To discover your purpose
Just because you want to (one of my favorites)
Regardless of when you started your business or why you started your business, small business owners need encouragement from time to time. The Word of God provides guidance and encouragement along the way to success. I offer these7 points of encouragement for you today, supported by the Scriptures:
1. Stay True to Your Mission
Scripture puts it this way, "And the LORD answered me, and said, Write the vision, and make it plain upon tables, that he may run that readeth it." If your vision or mission is not in writing, it is only a dream. Writing it down and making it plain enables you and your team to embrace it and develop strategies to bring it to pass. Keep your written vision at the forefront of all your decisions and activities.
Do not let the latest fads distract you and cause you to stray from your purpose as a small business owner. Many times, business owners lose sight of their vision trying to mimic that of another. Your mission is your why. It is why you put in the long hours. It is why you make the sacrifices you do. Staying true to your mission and remembering your why will keep you motivated to not give up.
2. Put in the Work
"The only place where success comes before work is in the dictionary." - Vidal Sassoon
Following your dreams and vision as a business owner is exciting! Being able to witness the vision come to pass is rewarding, but success is not in the vision alone. There must be work and grit put in to see the results you want. One of my favorite Bible references that motivates me to "work" is Psalm 1:1-3 (KJV):
"Blessed is the man that walketh not in the counsel of the ungodly, nor standeth in the way of sinners, nor sitteth in the seat of the scornful. But his delight is in the law of the Lord; and in his law doth he meditate day and night. And he shall be like a tree planted by the rivers of water, that bringeth forth his fruit in his season; his leaf also shall not wither; and whatsoever he doeth shall prosper."
Notice that verse 3 emphasizes that whatever I do shall prosper. This means I must put forth the effort to give God something to prosper.
3. Remember God Has Not Forgotten You
Brandon Dempsey describes in a Forbes article the four phases of a life cycle for any business: startup, growth, maturity, and renewal/rebirth or decline. There is plenty of excitement and challenges throughout each phase. Being a business owner is not for the faint in heart. There is upward and downward movement in all businesses—expect them. During the downward movement periods, it is essential to know that God has not forgotten you!
Meditate on these truths on a regular basis to help you overcome any temptation of believing you are alone or God has abandoned you and your vision:
"For I the Lord thy God will hold thy right hand, saying unto thee, Fear not; I will help thee." Isaiah 41:13 (KJV)
"For I know the thoughts that I think toward you, saith the Lord, thoughts of peace, and not of evil, to give you an expected end." Jeremiah 29:11 (KJV)
"Being confident of this very thing, that he which hath begun a good work in you will perform it until the day of Jesus Christ:" Philippians 1:6 (KJV)
4. Do Not Succumb to Fear
Being a business owner includes risk-taking which is expected. Venturing into the unknown can bring frightful feelings. On top of that, there are also situations that arise that cannot be predicted like a global pandemic.
The enemy would like to use fear to paralyze you and prevent you from operating to your full abilities as a business owner. He uses fear to stunt your creativity and growth. According to 2 Timothy 1:7, God has not given us the spirit of fear. Knowing that fear is not from God means that we do not have to embrace and succumb to it.
Do just the opposite and embrace the strength and courage given to us by God. "Have I not commanded you? Be strong and courageous. Do not be afraid; do not be discouraged, for the Lord your God will be with you wherever you go." Joshua 1:9 (NIV)
Be mindful to speak and act from a place of strength, courage, boldness, and sound thinking knowing that "...God hath not given us the spirit of fear; but of power, and of love, and of a sound mind." 2 Timothy 1:7 (KJV)
5. Depend on God's Faithfulness
As a small business owner, some of your goals will be easier to achieve than others. Lack of revenue, lack of clients, and/or lack of support can cause you to doubt yourself and even God. When these times come, recall God's track record of faithfulness to you. Remember the many times God has provided for your business in the past. Reflect on how He has supplied your needs and brought your vision to pass up to this point.
Be encouraged in knowing that if God did it before, He can do it again!
Begin a written record of the answered prayers and wonders God performs in your business so you can refer to it and stay encouraged. Find scriptures you can meditate on and keep in a visible place to remind you of God's faithfulness. Here are just a few that I meditate on:
6. Maintain Your Strength
Take care of yourself so you can take care of your business. When you start to feel tired, and not just physically, ask and trust God to renew your strength.
"He gives strength to the weary and increases the power of the weak. Even youths grow tired and weary, and young men stumble and fall, but those who hope in the Lord will renew their strength. They will soar on wings like eagles; they will run and not grow weary; they will walk and not be faint." Isaiah 40:29-31 (NIV)
Patience, endurance, and strength are precious commodities that you must maintain to be a successful small business owner. Operating in your best wellness helps you to do this.
"So that you may live a life worthy of the Lord and please him in every way: bearing fruit in every good work, growing in the knowledge of God, being strengthened with all power according to his glorious might so that you may have great endurance and patience." Colossians 1:10-11 (NIV)
Do not neglect your health; maintain your strength on all levels (physical, spiritual, emotional, and mental). You must intentionally plan to do this. Here are a few reminders to include in your business strategies:
Make and keep all necessary physician appointments.
Eat well-balanced, healthy meals.
Play and spend quality time with family members and friends.
Rest. According to Genesis 2:2, God rested from His work. Follow His lead.
7. Don't Quit
"If you really want to do something, you'll find a way. If you don't, you'll find an excuse.' - Jim Rohn
Have you ever put all your energy and resources into accomplishing a goal and it does not seem to be paying off? I have. Depending on when you read this article, I may be in that very place in real-time. There will be times when you are pouring everything into a particular business project and working for your plan, but it is taking forever to see the fruit of your labor. Rest if you must, but don't quit! If progress is not coming as quickly as you would like, do not let that be an excuse for giving up on your business.
Galatians 6:9 (NIV) says, "Let us not become weary in doing good, for at the proper time we will reap a harvest if we do not give up." This certainly is applicable to your business. Do not let frustration get the best of you. Keep doing the right things for your business with an attitude that is free of resentment or bitterness because things are not progressing as quickly as you would like. Operate with a positive expectation that there is a due season to see the return on your investment of time, finances, and sacrifices; if you just don't quit!
But as you press forward, remember to do business God's way; not the world's way.
Romans 12:2 (NIV): "Do not conform to the pattern of this world but be transformed by the renewing of your mind. Then you will be able to test and approve what God's will is—his good, pleasing, and perfect will."
We are in this world, but it's important that we do not become of this world. We live in a world filled with evil and sin. When we meditate on God's word, we transform our hearts and minds. We are better equipped to show our employees and customers kindness and love, which will attract more business.
I pray immense success for you as a small business owner.
Resources:
How to Stay Motivated as a Small Business Owner? 12 Entrepreneurs Shares Business Insights Vibhanshu Dixit, Oct 5, 2021
https://fireflies.ai/blog/how-to-stay-motivated-as-a-small-business-owner/
Photo Credit: ©GettyImages/fizkes
I am a grateful mother of 3 amazing children and grandmother of 9 precious grandbabies. I am a certified forgiveness coach, and released my debut book "Free to Forgive' in 2021.. I am passionate about sharing the love of God and testimonies of how faithful He is!
---
---