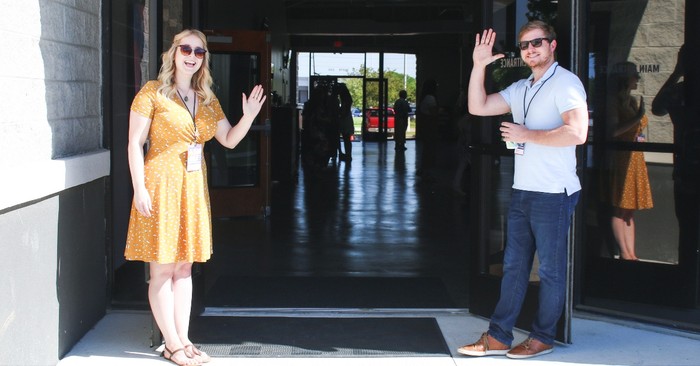 There are always needs within a church, and all good needs, too. The opportunities are innumerable and can be overwhelming. Where does one start?
I read once somewhere, "After salvation comes service." As a disciple of the Lord Jesus Christ, sacrificial, others-focused service—as in "serve one another" and "love one another"—is the next natural step in the Christian journey after conversion and is a crucial part of advancing, promoting, and supporting the Church (universal) and the church (local. Our cue comes from Jesus himself—the quintessential Servant, who served mankind by giving his life for our sins. Therefore, we should see service not as compulsory but as a privilege, in that we are being useful and used to further God's purposes, and a delight, in that it renders untold joy for us, because our service glorifies God and does good for others.
Theology of Serving
God's directive to Adam and Eve in Eden is the foundation from which we get our theology for serving. "Fill the earth and subdue it. Rule over the fish in the sea and the birds in the sky and over every living creature that moves on the ground" (Genesis 1:28)." This service-mandate was intended to be an integral part of their daily life, even before the fall. They were meant to render service by taking care of creation—the planet, the animals, the plants, and each other—and in doing so, they served God, their Creator. Even creation itself is meant to serve God through worship (Psalm 19:1, 66:4, Revelation 5:13).
This theology of service carries throughout the entire Bible, first in the New Testament as God called upon certain men—Moses, Elijah, Noah, Josiah, David, Solomon, etc.—to act as leaders, kings, and prophets to His people. Then in the New Testament, with the advent of Jesus, the exalted Servant, the disciples-turned-apostles, and, last but not least, converts to the faith, including you and me.
When we understand this prerogative of serving, we see that it was the original plan for human beings. Service was (and is) paramount in God's economy, for caring for each other—believer and unbeliever, alike—and for the world he created.
But what if you don't know where, when, or how long to serve, especially if you are a new believer? After all, there are always needs within a church, and all good needs, too: nursery workers, Sunday School teachers or helpers (for both children and adult), hosting a small group, missions, worship teams, as an elder or deacon/deaconess, in outreach to the homeless or shut-ins, in prayer groups, etc. The opportunities are innumerable and can be overwhelming. Where does one start?
1. Pray
Praying for God's will in where to serve is priority number one. Commit to praying about and for a meaningful ministry to plug into. Psalm 37:23-24 assures us that "the Lord directs the steps of the godly. He delights in every detail of their lives." Those "details" also include where to serve. Furthermore, enlist family and close friends to pray for you and with you.
2. Seek Godly Counsel
If you're paralyzed by indecision, seek godly counsel. Proverbs 10:20 says, "Listen to advice and accept instruction, that you may gain wisdom in the future." Your pastor and/or church staff members are wonderful, insightful sources. Because of the nature of their occupation, they know where the needs are within the church. They may even know you well enough to direct you toward a ministry that could benefit from your unique, God-given talents, gifts, and/or skills.
More importantly, seek God's counsel. James says, "If any of you lacks wisdom, let him ask God, who gives generously to all without reproach, and it will be given him" (James 1:5).
3. Take into Consider Your Gifts/Talents/Abilities/Passions
Every believer has been given at least one spiritual gift, some more. Regardless of the number, these gifts, which are distributed and empowered by the Holy Spirit, are to be used for the glory of God and the good of others. The gifts include, but are not limited to prophecy, evangelism, shepherding, and teaching (Ephesians 4:11). These particular gifts are equipping gifts, to be used specifically "for building up the body of Christ" (Ephesians 4:12).
Other gifts include serving, exhorting, faith, giving, leading, mercy, utterances of wisdom or knowledge, healing, working of miracles, the ability to distinguish between spirits, tongues, and the interpretation of tongues (Romans 12:6-8, 1 Corinthians 12:4-11).
If you're unsure what your spiritual gift(s) is/are, consider taking this Spiritual Gift Survey at Lifeway.com.
Besides spiritual gifts, there are talents and abilities to be taken into consideration (which fall under the vast umbrella of spiritual gifts), whether they are in the arts (singing, instrumental, audio/visual, literature, website/social media coordinator, various artistic endeavors (painting, writing, graphic design), manual labor (plumbing, automotive, janitorial, home repair/remodeling, landscaping, etc.), administrative (secretarial, accounting, etc.). All of these talents and abilities, when surrendered to God, can be used to serve your local church and the Church at large as the Lord leads you.
4. Go Where the Need Is
If you're still unsure what your spiritual gift is, but you feel led to serve anyway, find out where there's a need and offer your service. There are always more opportunities than willing people, and every ministry needs helping hands and a warm heart. It's okay to just start serving, somewhere, anywhere. And wherever you land, it just might be that the experience helps you to identify your spiritual gift or passion.
5. Consider Your Current Commitment Level
Most serving opportunities require some kind of commitment.
When I was part of the teaching team for my church's Women's Bible Study Ministry, the average amount of time I spent preparing—reading, studying, praying, researching, writing, composing my PowerPoint presentation, then delivering the actual lecture to some 40-50 women—I would easily put in the equivalency of a part-time job, about 20 hours a week. It was a huge commitment, but one I loved and did for 13 years.
Not everyone, however, can commit to such a time-consuming ministry. Many have full-time jobs and/or are raising young families. Their time to serve may be limited. The point is not the length of time one serves, but just that one serves! And there are plenty of opportunities in Sunday- or Wednesday-only ministries: nursery worker, choir, Sunday School or Awana helper, prayer group, ushering/greeting, Welcome Desk, and food pantry stocker.
Know realistically your commitment level, pray for a ministry that fits your time constraint, then serve your heart out.
Side Benefits of Serving
1. Seeing the power of God at work.
Serving others gives us a front-row seat to witnessing God's transformative work in lives. When we see God change people, it can't help but strengthen our own faith and belief in Him. It causes us to trust Him more, to love Him more, and to want to serve Him more.
2. Becoming more like Jesus.
"The Son of Man did not come to be served, but to serve, and to give his life as a ransom for many" (Matthew 20:28). Selfless sacrifice defined the three-year ministry of Jesus. He was always serving—teaching, preaching, healing, praying—up until the very end when he served us by dying for us.
Jesus' directive to the 12 disciples to "Follow Me" encompassed not only literally following him wherever he went all around the Judean countryside and Jerusalem but also in how He lived. In serving others, we become more Christlike. Others also see Jesus in us through our serving. And like Jesus—who washed the dirty feet of his disciples, a task normally done by common slaves (John 13:1-16)—we are to regard no task too menial or too degrading to undertake in the service of others.
3. Learning to love others better.
Loving people—even other believers—is not always easy and is oftentimes challenging and exhausting. They can be difficult, stubborn, selfish, and unappreciative. Sometimes, serving others can be so discouraging we're tempted to give up. Don't. Don't let others' sinful attitudes or motives influence your calling to serve. Instead, pray that you will grow in and be able to express Christlike love to them.
Keep in mind that our service is an expression of God's unconditional love for mankind, including the unlovely and unloving. We don't serve others because they deserve it; we serve because God first served us. And through our sacrificial serving, we magnify and glorify our great God.
Photo Credit: Unsplash/krispaparo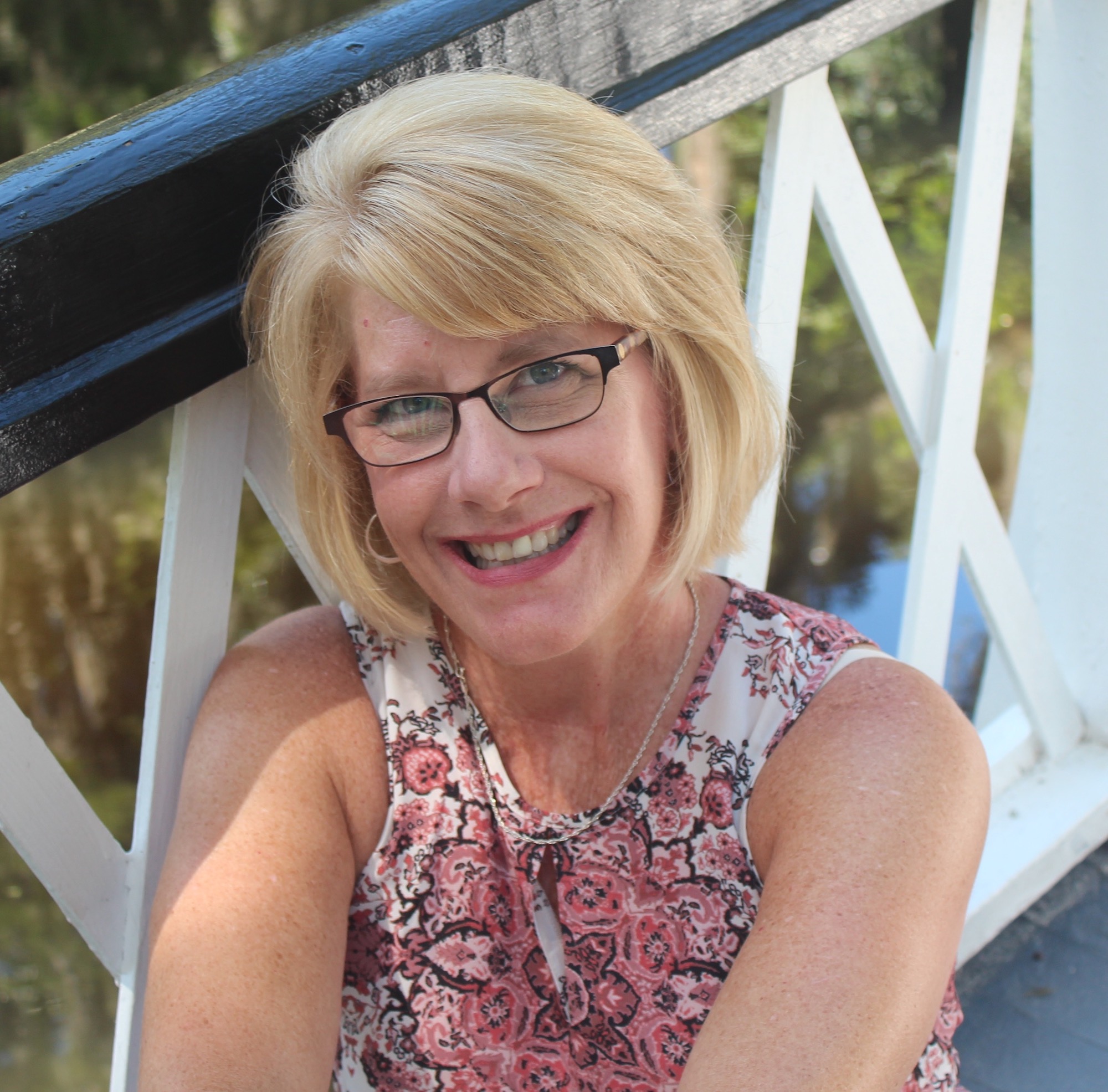 Denise is a former newspaper reporter and current freelance writer. She has been published in numerous online and print publications. She is also a former Women's Bible Study teacher. Denise's passion is to use her writing to bless, encourage, and inform others. She lives outside of Chicago with her husband and two children (another has grown and flown). You can find Denise at denisekohlmeyer.com.
Related podcast:
The views and opinions expressed in this podcast are those of the speakers and do not necessarily reflect the views or positions of Salem Web Network and Salem Media Group.
Related video:
You can read Rhonda's full article here.
Related article:
10 Ways to Show Your Pastor They Are Loved
---
---