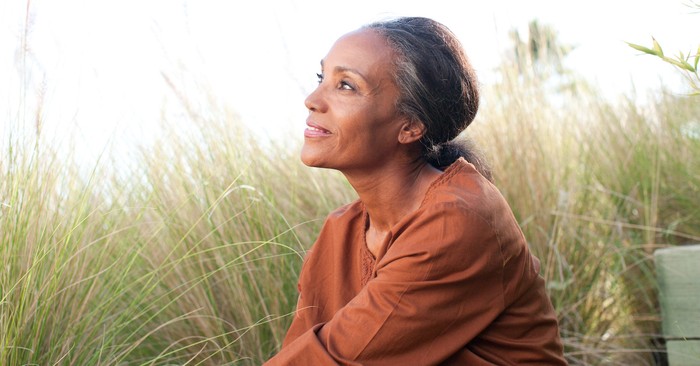 May you find the courage to answer God's call and, in doing so, discover the abundant blessings and fulfillment that come with walking in His purpose.
Recognizing and responding to God's call in our daily lives is of paramount importance for every believer. This divine call is not confined to a select few; rather, it extends to all who seek to live a Christlike life. Jeremiah 29:11 says, "For I know the thoughts that I think toward you, saith the LORD, thoughts of peace and not of evil, to give you an expected end." This verse reminds us that God has a plan and a purpose for each of us. His call is not random or arbitrary, but a purposeful invitation to be part of His grand design.
When we recognize and respond to God's call, we align ourselves with His divine purpose for our lives. This alignment brings about profound impacts that resonate through every aspect of our daily existence.
Accepting God's call leads to a sense of fulfillment and purpose that transcends the ordinary. It imparts a deep and abiding peace that surpasses understanding. Knowing that we are walking on the path God has ordained for us instills a profound sense of contentment and joy in our hearts. It anchors us, even amid life's storms, for we are assured of His unwavering presence and guidance.
Responding to God's call also empowers us to make a meaningful difference in the lives of those around us. Our actions and choices are infused with divine intention, and this translates into acts of kindness, compassion, and service that touch and transform the lives of others. As we walk in obedience to His call, we become vessels of His love and grace, radiating His light in a world often shrouded in darkness.
Furthermore, accepting God's call equips us with spiritual fortitude and resilience. It enables us to face challenges and adversities with unwavering faith, knowing that we are aligned with the Creator of the universe. Our trust in His plan and His promises becomes unwavering, and this faith becomes a beacon of hope for those who witness our journey.
Understanding God's Call
Jeremiah 1:5 states, "Before I formed thee in the belly, I knew thee; and before thou camest forth out of the womb, I sanctified thee, and I ordained thee a prophet unto the nations." This proves that God's call is not haphazard but is rooted in His foreknowledge and divine purpose. It emphasizes that God has a unique plan and purpose for each individual, long before they are even born. This divine ordination extends beyond vocational ministry; it is a calling to fulfill God's purpose in every facet of life.
Building upon this foundation, Romans 8:28-30 reinforces the idea of God's call. It states, "And we know that all things work together for good to them that love God, to them who are called according to his purpose. For whom he did foreknow, he also did predestinate to be conformed to the image of his Son, that he might be the firstborn among many brethren. Moreover, whom he did predestinate, them he also called; and whom he called, them he also justified: and whom he justified, them he also glorified."
This proves that God's call is intricately connected to His overarching purpose for believers. It highlights a progression: God foreknows, predestinates, calls, justifies, and glorifies those who are part of His divine plan. This process illuminates the comprehensive nature of God's call, encompassing not only one's vocation but also one's character, actions, and spiritual journey.
One common misconception is that God's call is limited to vocational ministry, such as becoming a pastor or missionary. However, this restrictive view neglects the broader application of God's call. In reality, God's call transcends specific job titles and extends to everyday life. It encompasses roles as diverse as parenting, teaching, healthcare, business, and more. Every sphere of life can be a platform for fulfilling God's call.
God's call encompasses the call to holiness and righteousness. It beckons believers to reflect the character of Christ in their interactions, decisions, and conduct. This holistic understanding of God's call emphasizes that every Christian is called to be a light in the world, demonstrating love, compassion, and integrity in their daily lives.
Discerning God's Call
Discerning God's call is a deeply spiritual and personal journey that requires careful consideration and reflection. I will emphasize the importance of prayer and meditation in the discernment process.
Prayer is the cornerstone of discernment. When discerning God's call, it's crucial to set aside dedicated time for prayer. This isn't just a one-time event; it's an ongoing conversation with God.
In prayer, we express our desires, concerns, and uncertainties, inviting God to speak to us and reveal His plan. It's essential to approach prayer with an open heart and a willingness to listen, not just talk.
Meditation involves quiet reflection and contemplation. It's a practice that allows us to go beyond the noise of the world and tune into the still, small voice of God within us. In the process of discernment, meditation helps us focus our thoughts and feelings. It's a time to ponder the options before us and the inner stirrings of our hearts. Meditation can also involve reflecting on our strengths, weaknesses, passions, and values, helping us gain clarity about where God might be leading us.
Seeking Wise Counsel: While prayer and meditation are crucial, seeking the counsel of wise and spiritually inclined individuals such as pastors can provide valuable insights. These individuals can offer an external perspective, helping us see things we might overlook in our self-reflection. They can also pray with us, offering their support and guidance in the discernment process.
Testing and Confirmation: As we discern God's call, it's essential to test our understanding through action. Sometimes, God's guidance becomes clearer as we step out in faith and take small steps toward what we believe He is calling us to do.
These steps should align with our sense of God's leading, but they don't need to be drastic. They can be incremental, allowing us to test the waters and gain confidence in our discernment.
Additionally, looking for signs of confirmation, such as peace in our hearts or open doors, can provide reassurance that we are on the right path.
Patience and Perseverance: Discerning God's call is often not a quick process. It requires patience and perseverance. God's timing may not align with our own, and there may be seasons of waiting. During these times, it's essential to continue in prayer, seeking His guidance and trusting that He will make His plan clear when the time is right.
Embracing God's Call in Everyday Life
Embracing God's call in everyday life is a transformative journey that aligns with Christly living and fosters personal growth. Accepting God's call is the embodiment of Christly living. It means seeking to live in a manner that reflects the character of Christ in every aspect of life.
This alignment manifests in qualities such as love, compassion, humility, and selflessness. It involves treating others with kindness and grace, just as Christ did during His earthly ministry.
It is a catalyst for personal growth; it challenges us to step out of our comfort zones and rely on God's strength and wisdom. As we respond to His call, we develop virtues like faith, patience, and perseverance.
We also deepen our understanding of His Word and our relationship with Him. This growth extends to our emotional and spiritual well-being, enriching our lives in profound ways.
In embracing God's call, ordinary tasks and professions become platforms for service. Colossians 3:17 reminds us that every word and deed can be done in the name of the Lord Jesus. This includes the most mundane tasks and ordinary professions. When we approach our daily responsibilities to honor God, they become meaningful acts of service.
For example, a teacher can view their work as an opportunity to shape young minds and instill values rooted in Christ. A healthcare professional can see their profession as a way to bring healing and comfort, both physically and spiritually.
Even tasks like household chores can be done with a heart of gratitude and service to God, knowing that maintaining a peaceful and well-organized home reflects His order and love.
When we recognize that God's call is not limited to specific vocations but extends to every sphere of life, we find purpose and fulfillment in the most ordinary activities. Our work becomes an offering to God, and we have the privilege of being His ambassadors in our daily interactions.
Obedience to God's call has a transformative power that permeates various life spheres. When we heed His call in our careers, relationships, parenting, and community involvement, we experience a profound shift in our perspectives and priorities.
In our careers, obedience to God's call may lead to ethical decision-making and a commitment to integrity, even in the face of challenges. In relationships, it fosters forgiveness, reconciliation, and a commitment to love unconditionally. In parenting, it guides us in raising children with a strong moral and spiritual foundation. Community involvement drives us to advocate for justice, mercy, and the well-being of those in need.
The transformative power of obedience is not limited to personal growth; it extends to the impact we have on the world around us. When we live out our calling in Christ, we become instruments of positive change, bringing light and hope to a world in need.
Consider the passions, talents, and experiences that make you unique. Reflect on how God may be whispering to your heart, inviting you to serve and make a difference in this world.
Don't let fear, doubt, or excuses hold you back. Remember the words of Jesus in Matthew 5:16: "Let your light so shine before men." Your life has the potential to illuminate the lives of others and bring glory to our Heavenly Father.
Take a step of faith, even if it's a small one. Trust that God's plan for you is filled with purpose and that He will equip you for the task. Embrace your calling, and watch as the ripple effect of your obedience touches lives and brings about positive change.
May you find the courage to answer God's call and, in doing so, discover the abundant blessings and fulfillment that come with walking in His purpose.
Photo Credit: ©GettyImages/TomMerton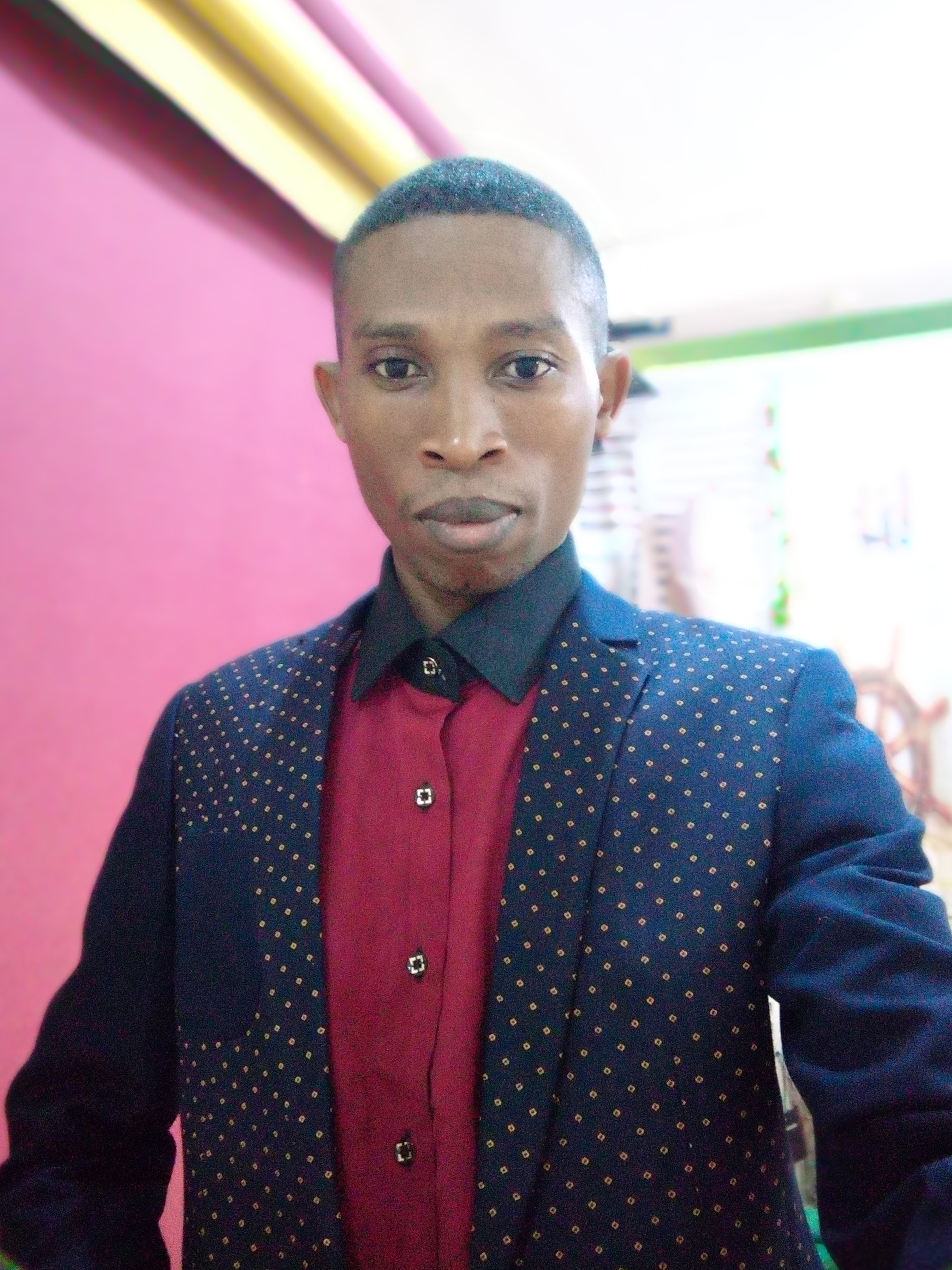 Emmanuel Abimbola is a creative freelance writer, blogger, and web designer. He is a devout Christian with an uncompromising faith who hails from Ondo State in Nigeria, West Africa. As a lover of kids, Emmanuel runs a small elementary school in Arigidi, Nigeria.
---
---