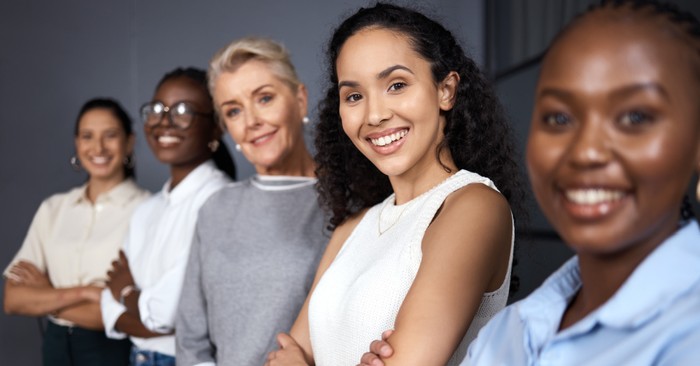 To abide in Christ is the greatest joy — a lasting joy that never fails.
There's something to be said about the way the Lord uses women to minister to others. Women bring a unique peace — a nurturing, profound comfort to the lives of others, welcoming those who are lost, broken and desperate into their personal spaces of sanctuary. The women who do this abide in Christ. They are led by him, learning from his overwhelming love, gentleness and grace, standing firm in his promises of peace, joy and freedom. This is what they pass onto others.
I have personally heard many of these divine stories from women National Missionaries in the field, each inspired and led by the Lord in their local communities. Visiting with these precious, strong and obedient women always teaches me more about the loving heart of the Father and His fulfilling plans for our lives in the Kingdom.
Gladys of Malindi
Malindi, Kenya, is a beautiful little coastal town nestled along the Indian Ocean. Malindi is the perfect place for those on holiday seeking a respite from their busy lives. While the small beach resorts and outer landscapes are quiet, the main marketplaces and roadways are bustling with activity. The streets are filled with movement and noise from the picky pickies, matatus, tuk-tuks and cars. Mosques line the streets, and calls to prayer can be heard over the noise of motors and voices and honking horns. There are people everywhere – people pushing wheelbarrows full of bricks, women in hijabs holding a small child's hand as they cross the road, groups of men conducting business at storefronts and children in uniforms walking to school. Beautiful chaos.
In a village on the outskirts of Malindi is a tiny house sitting quietly on a hill in the middle of a field of corn stalks. This home belongs to a widow named Gladys. As I followed Gladys further and further away from the noise of the street and up the tiny pathways etched into this field, I began to feel sweet silence fall like a soft blanket. The only noise was the occasional rustle of the giant stalks as we pushed through toward the house. With the quiet came a peace that I am not quite sure I have the vocabulary to adequately describe.
"But thanks be to God, who always leads us as captives in Christ's triumphal procession and uses us to spread the aroma of the knowledge of him everywhere. For we are to God the pleasing aroma of Christ among those who are being saved and those who are perishing." 2 Corinthians 2:14-16
Gladys is no stranger to hardship, and her life story reveals so much that she has overcome. Growing up on a subsistence farm, Gladys witnessed her family work hard, suffer often and move forward with as much strength and dignity as possible. She tells me that she lost her father at a very young age and almost died herself at the age of 12, "except God saved my life." Through it all, Gladys says she felt that God was calling her to Himself. Even as a little girl with no words or thoughts to explain her peace, she felt His love and protection when overwhelmed with fear.
As she listened to local church members and missionaries preach and teach in the streets, she met Jesus. Before her young heart could even fully understand the height, depth and width of His love and purpose for her, she learned to "live in the love of God." Her presence brought peace to those around her because she carried with her the presence of God. I've heard stories of the many lives that were changed because a 12-year-old girl chose to abide in God and boldly show others the source of her peace.
"'Because he loves me,' says the Lord, 'I will rescue him; I will protect him for he acknowledges my name. He will call on me, and I will answer him; I will be with him in trouble I will deliver him and honor him.'" Psalm 91:14-16
Have you ever had a moment where a feeling of goodness just flooded your soul? Just washed over you and almost left you a bit in awe? As I followed Gladys through the curtain door of her little home, we sat down in a cool, dark room, looking out over the fields surrounding us. As she tied up the curtain, a warm ray of sunlight fell on my face. That breeze swept over the cornstalks and into the room with the sweetest fragrance I've ever experienced. This was a place of rest.
Gladys began to speak. She had a tear in her eyes but a countenance of pure joy as she told me about the night her husband left this earth. She was right there by his side, just as she had been for their 40 years of marriage – serving the Lord side-by-side as missionaries along the eastern coast of Kenya. Together, they raised six children. Together, they saw thousands of lives changed by the love of Jesus. Together, they led others to abide in Christ and walk in His purpose.
And now their children have families of their own, and her husband is gone. But her home (this small house made of mud and stone and straw) is far from lonely, empty and cold. It is a beacon of hope filled with life, goodness and peace. Throughout the day, streams of women, men and children came to visit. Some brought her food, some came to seek counsel, and others just wanted to check in. Each one that spoke had a story to share of being deeply changed through their encounter with Gladys. Gladys has endured and is clothed in honor because she acknowledged the name of the Lord through every good moment and every trial she encountered.
"A good man brings good things out of the good stored up in his heart…" Luke 6:43
Anna of Mexico City
Mexico City is Mexico's largest city and the most populous metro area in the Western Hemisphere. It's a vibrant, fast-paced city populated with people of various ethnicities and cultures from all over the Americas and beyond. Before the sun is up, vendors are opening their shops, men and women in business attire are walking to work, trucks are moving, traffic is buzzing, and the city is coming to life. As the colorful mountain horizon comes into focus, the city becomes a beautiful picture of tradition and modern life coming together to create an environment like no other.
Anna is almost 70 years old. Her husband left her many years ago. From the income she made as a street vendor, she raised her three children on her own – working hard and making sacrifices to make sure her children had everything they needed, including a good education. Her children now have families of their own, and as we sit and talk, she proudly shows me pictures of her grandchildren and great-grandchildren she took when they were visiting several months ago. Sweet faces that reflect the love that has surrounded them as they grow.
Anna now lives alone. She walks with a cane, but she still rises early to set up her small ice cream cart on a corner in her small barrio, where people come to buy their favorite treat and maybe even get a hug and words of wisdom from the woman known for her joyful countenance and nurturing spirit. Every day is an opportunity for her to reach people with a message of Hope, and she does so with a remarkable boldness that resides under her sweet exterior. Anna believes that everyone should know about the love of Jesus that she has known and has a "passionate love for souls bound by pain, loneliness and destruction."
"And so we know and rely on the love God has for us. God is love. Whoever lives in love lives in God, and God in them." 1 John 4:16
The cares of this world can so easily choke out our ability to love others, to engage and walk alongside those who are hurting. Often, our circumstances dictate our feelings of usefulness and paralyze us.
We feel unwanted, invisible, and damaged.
Every Friday, Anna changes her daily schedule and makes her way to a men's prison. From the young man who made one bad decision to the hardened cartel drug lord, this grandma – a woman familiar with the pain of abandonment and hardship – ministers the love of Christ in a way that can only flow from a soul anchored in that love. As she shares extraordinary stories of her encounters inside the prison walls, she tells me that God is the one who opened the doors. She recounts the moments when inmates, guards, and families came to freedom through the love of Jesus. I was astounded by her ability to speak about these things with such a resolute calm – a calm that could only come from the absolute knowledge that God is with her. When I asked if she had ever been afraid, she said, "Yes, but I was only afraid that no one would listen to me.
In twenty-four years, thousands of souls have been saved from despair through a grandmother with a cane who makes her way through a city filled with millions of people to reach those who need to hear that life can be found in Jesus.
"I eagerly expect and hope that I will in no way be ashamed but will have sufficient courage so that now as always Christ will be exalted in my body, whether by life or by death. For to me, to live is Christ, and to die is gain." Philippians 1:20-21
To abide in Christ is the greatest joy — a lasting joy that never fails. Just as Gladys and Anna have found life and freedom in Jesus, they have offered that very peace to others; they have tenderly loved, shared their testimonies and servant-heartedly blessed their communities, spreading God's truth and love like wildfire.
This is the sweetness of life hidden in Christ Jesus.
Photo Credit: ©Getty Images/People Images
Mischelle Manis is the Director of Women's Ministry for Reaching Souls International, which exists to reach the maximum number of people for Christ in the least amount of time in the most efficient way. Manis has led teaching teams around the world to train thousands of pastors' wives and women church leaders in evangelism and discipleship. Believing there is no time to waste when it comes to reaching people for Christ, Reaching Souls is proud to announce they have recently added the support of National Women Missionaries as part of their strategy to spread the Gospel globally.
---
---