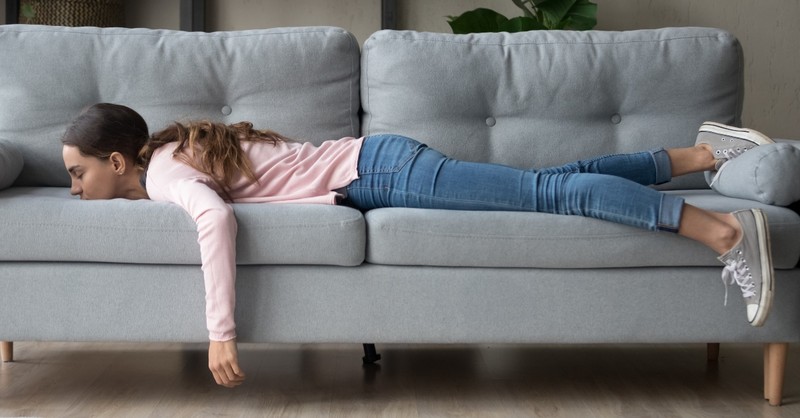 5 Steps to Face the Year When You're Already Spent
Dr. Audrey Davidheiser

Crosswalk Contributing Writer
God knows that until we release what was, there won't be room for the "is to come".
We fell asleep on December 31—and voilà! 2022 woke us up.
The thing is, the last two years felt like the prequel to the book of Revelation. There was the ever-mutating COVID and its side effects—lockdowns, mask mandates, and vaccine mandates. Then there's financial instability. Social unrest. Political upheaval.
After clawing your way through 2021, how are you supposed to cheer the new year with gusto?
There's actually a way. However, be forewarned: the following steps may feel challenging at first. But just consider. What if making the necessary sacrifice to pursue these points now can help the rest of your year?
1. Schedule a Solo Retreat
I'm the type that requires surround silence to concentrate. You may be the opposite. Perhaps you'd rather read or research or browse the web in a crowded coffee shop. That's fine because different people are wired differently. When it comes to hearing from God, however, there's only one conducive atmosphere: we can hear His still small voice (1 Kings 19:11-12) only by being still (Psalm 46:10).
The ideal way to do this is via a private retreat.
Are you a single mom? Do you have dependents, like an elderly relative? I can understand if you might dismiss this escapade as undoable, but don't give up. Lean on your connections. Arrange as much time as you can to temporarily suspend your usual obligations—even if it amounts to a couple of hours on a weekday. For instance, maybe you can offer to babysit for another single mom the next time she needs to escape.
If checking into an Airbnb won't choke your bank account, let's go. Otherwise, borrowing a friend's abode will do—as long as it promises peace and quiet.
Remember that this special weekend isn't for socializing or splurging on a spa day. According to Psalm 23:2-3, God specializes in restoring us. Devote this solo retreat for God to refill you as you seek His heart for the new year.
Still feeling like this retreat is impractical? Stay home if you must, but while your kids nap—and this will require tremendous discipline on your part—forget Netflix, social media, or any other time-sucking activities. Devote the sweet silence to seek the Lord with all your heart instead. Worship Him. Pray. Read the Word. Whatever you do, eliminate all distractions as you turn your heart heavenward.
Even if you can only liberate a minuscule fraction of time compared to the rest of your busy life, that's okay. The Holy Spirit can use whatever amount you offer Him. However, please give it an honest try and set apart as much time as possible.
2. Review the Past
Ever noticed the Lord's self-description to apostle John in Revelation? I used to assume He said "was, is, and is to come" because the past precedes both the present and the future. However, scrutinize the italics for how God introduced Himself: "'I am the Alpha and the Omega,' says the Lord God, 'who is, and who was, and who is to come, the Almighty'" (Revelation 1:8).
Is, was, and is to come. In other words, He refers to Himself first in the present, followed by past and future tense.
Like with everything else in the Bible, this order is not accidental. One reason God starts with the present is because that's where we live. By starting with "is", it's as though He's emphasizing that He's Emmanuel (Matthew 1:23)—always with us.
Is, was, and is to come. We've discussed why He started with "is", but how about the rest? Why was before "is to come"?
Because God knows that until we release what was, there won't be room for the "is to come".
That's why, for this personal retreat to be successful, you need to prioritize past pain. But let me clarify. As a psychologist, I affirm the healing that comes from working through emotional wounds. But this particular step in your retreat is not about rehashing all of your past hurt. Instead, let's focus on incidents which drove a wedge between you and the Lord. Perhaps, despite your earnest prayers, someone died, or your marriage shattered, or a loved one lost their job. Journal any disappointment, hurt, and maybe anger you have toward God. If guilt appears—because a part of you believes it's not kosher to feel anything but adulation for God—welcome it too. The Lord loves you. Nothing will change it, including your feelings toward Him.
3. Dialogue with the Lord
It's now time to invite the Lord into your musings. Tell Him your feelings and thoughts—including the ones you just jotted down about Him. There's nothing hidden from God (Hebrews 4:13), and He can handle your raw emotions, so you might as well share your heart candidly.
You can only face this year successfully with God on your side, so do your part to clear the air between the two of you. If it means forgiving Him for not answering your prayers the way you had hoped He would, so be it. If it means asking Him to explain Himself, do it. Whenever I've confronted the Lord about something I didn't like, I've always received a response. I expect that you'll get one, too, because our God is no respecter of persons (Acts 10:34).
Besides, what you're doing is biblical. This is the example that David and other psalmists set; they lamented about their circumstances, and then listened to what the Lord had to say.
Just remember that God, who cannot lie (Titus 1:2), has said that He loves you with an everlasting love (Jeremiah 31:3). You can safely pour out your heart to Him because He is, ultimately, your refuge (Psalm 62:8).
4. Fantasize about the Future
If you've been slouching under a cloud of depression, it may be challenging to imagine your future can usher in anything good. But who am I kidding? The last two years have pummeled us with so much negativity, it may be tricky for anyone to expect wonderful things to happen. Thankfully, Jesus is also known as the "High Priest of the good things to come" (Hebrews 9:11, NKJV).
Because Jesus is alive, good things are coming your way.
The easiest way to welcome this breath of fresh air is to focus on dreams. So, rummage around your heart for dreams and aspirations you've buried there. Sometimes dreams attract fears; it's normal if unearthing the former also excavates the latter. Journal everything anyway. Pray over these dreams and desires. Seek the Lord for confirmation if you're to take any tangible step toward initiating any of them this year.
Before you finish this step and the retreat, review all of your routines—both at work and home—and submit them to God. Ask Him to show you if there are things you need to either add to or eliminate from your habits this year. Scribble everything you hear from the Lord.
5. Post-Retreat Action Steps
Readying yourself for the new year involves more than this solo retreat. Use the following checklist as a springboard to ensure you're tracking the year well:
Did your time away reveal tangible steps for the rest of the year? Then apply them.

Douse the dreams and desires from step #4 with a consistent dose of prayers.

Discern the fears associated with those dreams. If they originate from the devil, resist him (James 4:17). If they're your own fears, meditate on Hebrews 13:5 and trust that God will never leave you. He'll help you fulfill every dream He has birthed in your heart.
As the year unfolds, keep making time for the Lover of your soul to replenish you if need be, and encourage you along the way.
May 2022 become our best year yet!
Photo Credit: ©Getty Images/fizkes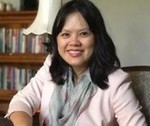 Audrey Davidheiser, PhD is a California licensed psychologist, certified Internal Family Systems therapist, and author of Surviving Difficult People: When Your Faith and Feelings Clash. She founded and directed a counseling center for the Los Angeles Dream Center, supervised graduate students, and has treated close to 2,200 clients. Dr. Audrey devotes her California practice to survivors of psychological trauma. Visit her on www.aimforbreakthrough.com and Instagram @DrAudreyD.
---