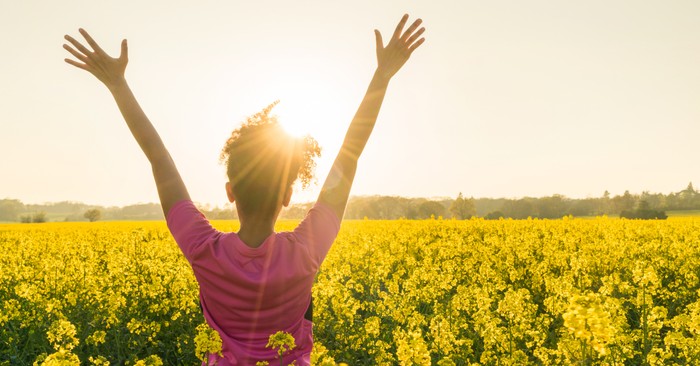 Plus
Rather than solely praying our thanks through a list so long we could never complete, perhaps there are more hands-on ways we can show God gratitude for the seen and unseen, the known and unknown, love He habitually showers on our lives.
Over and over, I prayed, "God, crush this virus under your feet. Make it end!" Day and night this prayer was my sole plea, my one hope for the rest of my life to live on in fulfillment. Lockdowns left me with intense cabin fever (and poor eating habits). Family and friends battling this sickness left me unsteady. And all the while, my mental health was spiraling.
"God, crush this virus under your feet. Make it end!" I pressed on.
Of course, this virus will never "go away." Such is the nature of a sinful world plagued with disease and sickness. Yet, the 2020 pandemic misery of lockdowns, the fear of breathing near loved ones, and the inability to see people's faces and smiles have ceased. God crushed this virus' twisted power over our world.
If you were to ask me if I'm grateful God came through, I would reply, "Of course! Isn't He the greatest?" But if you were to change the question, push it past a simple yes or no answer, it might look like: "How do you practice your gratitude for God granting your request?".
And, well, my answer would be quite empty, even embarrassing. Why? Because I wouldn't have one; I would be without tangible evidence of a life that's grateful to live mask-free, thankful to live in a country with the finest medical care.
Let's be honest, we don't have enough days in our lives to thank God for each act of mercy and grace He miraculously bestows on us. We can't keep pace with the thanks we owe our King each time our heart beats, our lungs breathe in oxygen, and every cell in our body functions in succinct rhythm, allowing us to quite literally live. We are unaware of each car wreck we avoided when He rerouted our schedules. We have no clue how many cruel people He has deviated from our paths. This begs a big question: how can we be grateful for all the things God does that we know nothing about?
We can't. Hence our finite existence. Hence God's glorious, omnipotent goodness.
Rather than solely praying our thanks through a list so long we could never complete, perhaps there are more hands-on ways we can show God gratitude for the seen and unseen, the known and unknown, love He habitually showers on our lives.
1. Pursue Refinement (Body)
"When you sit to dine with a ruler, note well what is before you, and put a knife to your throat if you are given to gluttony" Proverbs 23:1-2 (emphasis added).
Sure, it would be easy for me to mutter each morning, "God, thank you that this virus mess is over," and move along with my day, but it's another reality to treat my body in such a way that I am grateful God allows me to continue taking care of it. If I continually masked up, used sanitizer, and kept my distance from people, why am I not creating a daily habit of being just as proactive with my health post-lockdowns and protocols?
In other words, am I eating fruits and vegetables? When was the last time I ate something that actually came from the earth, something that wasn't genetically modified and packaged in an industrial building somewhere? Am I working out? Do I take walks outdoors, soak up Vitamin D, and drink plenty of water?
Our bodies need constant refinement. After all, they are flawed. But what better way to practice thanksgiving to God for a healthy body than establishing a healthy, refining routine of taking care of it? Sure, this is hard work. I would much rather each a bowl of cookie dough than a serving of broccoli! But a thankful heart is one that practices humility and lays down selfish desires to show thanks to another for the greater things they have done on your behalf.
If we are grateful for the bodies God gave us, why don't we take care of them?
2. Practice Internal Work (Soul)
"For whosoever will save his life shall lose it; but whosoever shall lose his life for my sake and the gospel's, the same shall save it. For what shall it profit a man, if he shall gain the whole world, and lose his own soul? Or what shall a man give in exchange for his soul?" Mark 8:34-38.
What good is our healthy body if we neglect its soul?
Until around the 1930s, scientists believed that the body and mind were one entity; they were inseparable. There was no such thing as a mind that existed separate from the body. Now, scientists know full well that the body and mind can be at odds with one another, which lets us know they are, indeed, two separate aspects of the human. The soul is no different. It's the third part of our existence that needs its own attention, that functions aside from who we are physically.
If we are thankful that God bestows His mercy and grace on our bodies, then what of our souls? Beyond any physical blessings we are granted, the undying love of a Savior who died for mankind is the greatest gift of all. The miraculous work that we owe our unwavering thanks for. But do we tend to our souls? Just as we eat right and exercise to protect the body God gave us, are we reading Scripture, communing with God, having holy, meaningful conversations with family and friends?
It's hard to confirm a heart that's grateful for the cross if the soul never offers an ounce of tangible affection.
3. Chase Connection (Mind)
"Two are better than one, because they have a good return for their labor: If either of them falls down, one can help the other up. But pity anyone who falls and has no one to help them up. Also, if two lie down together, they will keep warm. But how can one keep warm alone? Though one may be overpowered two can defend themselves. A cord of three strands is not quickly broken" Ecclesiastes 4:9-12.
If God saw fit to maximize His unending authority in three separate beings, tackling three different roles of omnipotence, why do we believe as meager humans that we were meant to do life solo? God relishes in His relationship with the Son, and the Son is eternally grateful for the work of His Spirit on earth. They find joy in being three in one, so why do we negate the joy that comes from unifying ourselves as a body of believers?
We are hundreds on the local level of the Body and millions on the global scale. Our spiritual family stretches beyond the ages, and yet, we don't see the importance of being one, of joining together with like-minded people to share God's love with everyone.
One way we can thank God for who He is—for the three separate roles His being so beautifully acts upon us–is by allowing ourselves to chase connection with the local body of believers while not only recognizing but praying for the global body of Christians.
Of course, God's three-in-one character isn't limited. The Father doesn't "need" the Son to be the Father. Yet, they choose to unify. Meanwhile, we as humans quite literally need each other. We are dependent on one another for encouragement, joy, laughter, and adventure. We need each other for stability, accountability, and purification. Such are glorious gifts God offers for us to not only enjoy but share with others.
What would a grateful heart be if it neglected God's great gifts of friendship, romance, and spiritual brothers and sisters in Christ?
I challenge you to pursue thankfulness. Don't let it slip by as something you simply mumble in your morning routine. Allow gratefulness to extend into your actions, in the way you take care of your body, tend to your soul, and stay present for others.
Photo Credit: ©GettyImages/dmbaker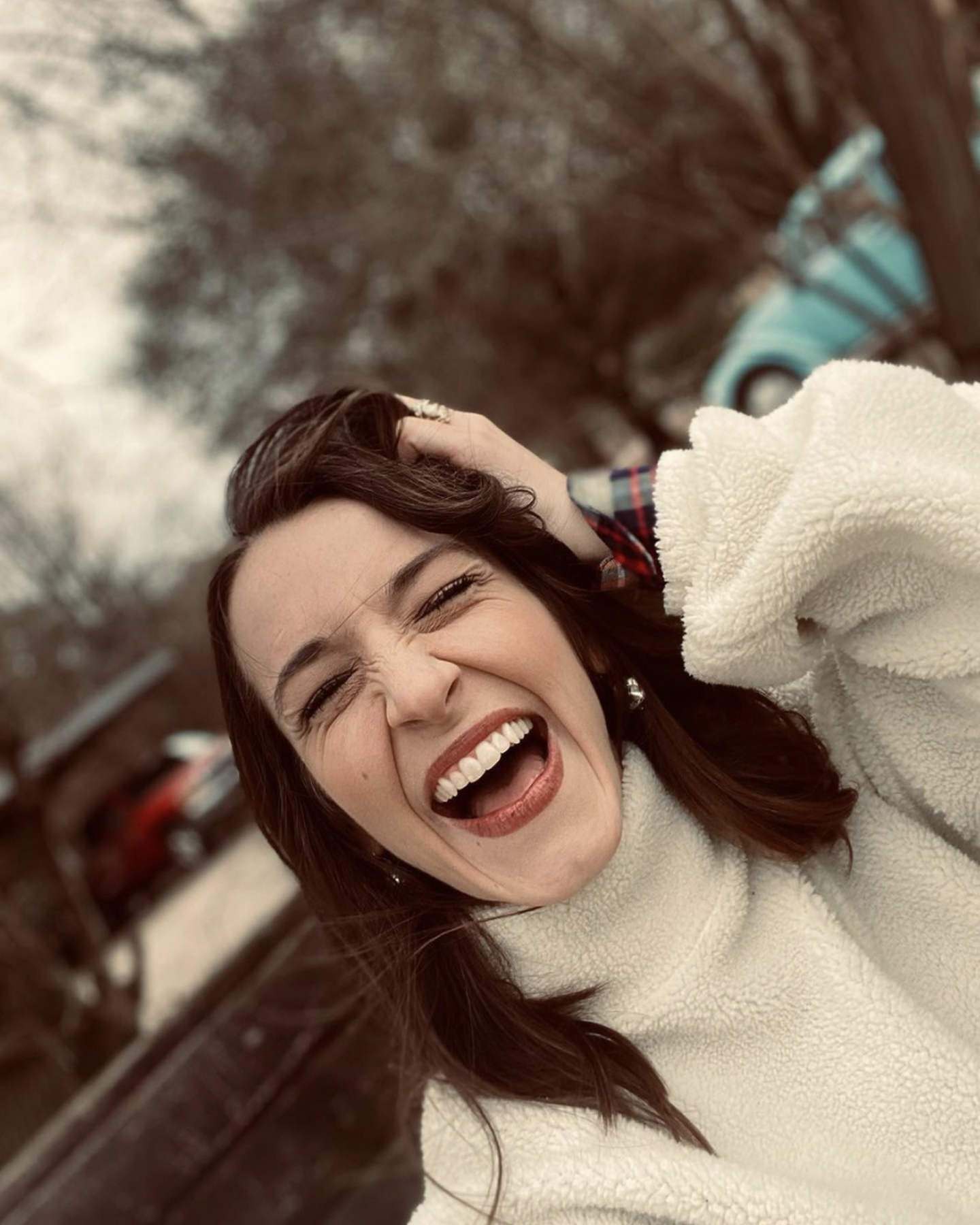 Peyton Garland is an author and coffee shop hopper who loves connecting people to a grace much bigger than expected. Her debut book, Not So by Myself, was promoted by Former White House Press Secretary Dana Perino and Endorsed by TED Talk speaker and creator of the More Love Letters Movement, Hannah Brencher. She lives in Colorado with her husband, Josh, and their two gremlin dogs, Alfie and Daisy.
---
---