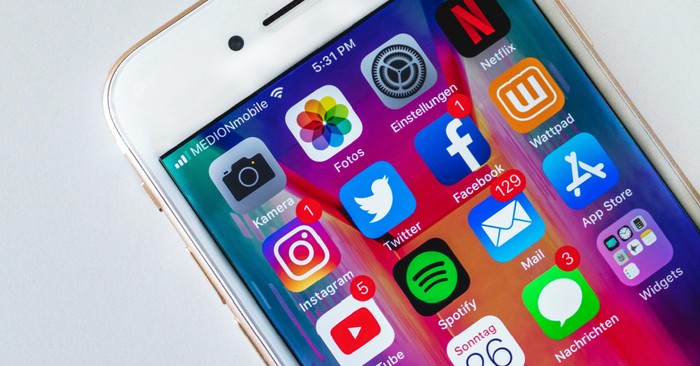 There is a lot of noise on social media and many opportunities to get lost within it, but you have an opportunity to show others how to be brave for the faith - to show how to stand firm in your beliefs, offering hope in the midst of darkness.
Social media often gets a bad reputation. We see it being used for so much negativity, misinformation, and harsh, opinionated views. Relationships have been broken because of social media, comparisons have risen, and we have seen cyberbullying taking place on these platforms. Although some have used it for bad, there are many positive aspects within social media when used well. There is so much information you can find on how to fix things, as well as find inspiration when you need it the most.
In 2020, many churches closed their doors to keep their members safe; we saw a rise in the use of social media to broadcast sermons and offer encouragement in the midst of uncertainty. We saw the use of technology to get the Gospel message into areas where our feet may never touch. This also showed us how the use of technology could help spread the Good News faster and further than we could ever imagine. It was necessary for us during that time.
There is a lot of noise on social media and many opportunities to get lost within it, but you have an opportunity to show others how to be brave for the faith - to show how to stand firm in your beliefs, offering hope in the midst of darkness. It grows evident every day how this world needs hope like never before. And there is someone waiting for your obedience of bravery to offer the hope that God wants to use you to bring. What a blessing it is to know that someone is in need of your "yes".
Tony Evans says, "Faith is acting like something is so, even when it is not so, in order that it might be so, simply because God said so." We may not know why God is asking something of us, but if we act in faith, we are trusting Him even when we don't understand His ways. Will you trust Him enough to be brave and do what is being asked of you, even if you don't fully understand His reasoning?
Let's check out three ways to be brave for the faith on social media:
Begin to see your social media presence as a form of discipleship. Jesus commanded us to go and make disciples of all nations (Matthew 28:19). There are some people who are missionaries and are called to physically go to areas to tell others about Jesus. Others may be called to use their social media platform as a means of sharing the Gospel message to those around the world.
There are many people hurting in this world who are looking for encouragement. What is your role in helping those who choose to follow you or watch you from a distance? As people scroll on their phones, you want them to pause and be lifted up by what you post. It doesn't mean that every post will be likable, but it will mean that what you post will be intentional and needed. You have been equipped to tell others about Jesus.
On social media, you have an opportunity to be creative in sharing the Gospel Message. We have all been given a creative tool to share the Good News of Jesus. Whether you are gifted in graphics, teaching, writing, or producing videos, there are so many opportunities to tell others about Jesus through social media. Allow Him to use you in your giftings to tell others about Him. Remember, people are watching you. Let's represent Him well.
2. Quiet the Noise
Many times, being brave takes you quieting the voice in your head that wants you to question your qualifications and what others may think. We have to remember that we have a true enemy that desires to stop us from completing the will of God. The devil wants to kill, steal, and destroy (John 10:10). He wants us to question ourselves to the point that we never do what God asked of us, so be committed to quieting those voices and being obedient to what your Heavenly Father is asking of you.
3. Post As You Feel Led
Allow Jesus to guide you on when and what to post. There may be someone in need of a Word from the Lord; allow Him to use you as a vessel to provide the right words when led to do so. This will not always be easy, but if He prompts you to share, be willing to be obedient to Him as someone is in need of what He is asking of you. Don't get caught up in the social media debates of those looking to discredit your posts. Instead, share what the Lord lays on your heart, and be confident in His leading.
How to Be Brave
Being brave isn't always easy because there is always a possibility for critics, but remember that God is with you and that is all you need. It may seem overwhelming or defeating at times, but God knows what He is doing and He knows that you are the person to do it. Stand firm in faith and allow Him to strengthen you for the task at hand.
In looking for ways to be brave, always start with Jesus. It's always about Him and making His name known. In being brave for the faith, you have an opportunity to be bold and courageous while telling others about His goodness. Some people may not realize how much they are in need of the Savior, but you can be used to creatively share Him with your followers. He has been too good to us to keep it to ourselves.
Seek Him first (Matthew 6:33) and allow Him to pour into you for what is being asked of you. Bravery isn't always easy or convenient, but it is necessary. If He asks you to be brave and share His message, He has already equipped you for the task at hand. What a privilege it is that Jesus offers us a chance to partner with Him in making His name known! He doesn't need us to do it, but He simply asks that of us. It is a beautiful thing to know that someone can get to know God through our obedience.
We all have a role to play in telling others about Jesus. If you are reading this, then you have breath in your lungs today, which is an opportunity to tell someone about His goodness. How is Jesus asking you to be brave today? Be obedient to His leading and watch Him work on your behalf. Jesus can soften the hardest hearts, He can lift the heavy burdens of those who are struggling, and He can use you to populate His kingdom. Never underestimate what He is asking of you - because it will never just be about you, but it will be for someone else. You are the vessel He desires to use in order to help someone see Him clearer. Let Him use you today. Be brave with whatever is being asked of you, and trust Him.
If you struggle with how to be brave for the faith on social media, take it to Jesus in prayer. Ask Him for wisdom, understanding, and knowledge to do His will with confidence and boldness.
Photo Credit: ©Sara Kurfess/Unsplash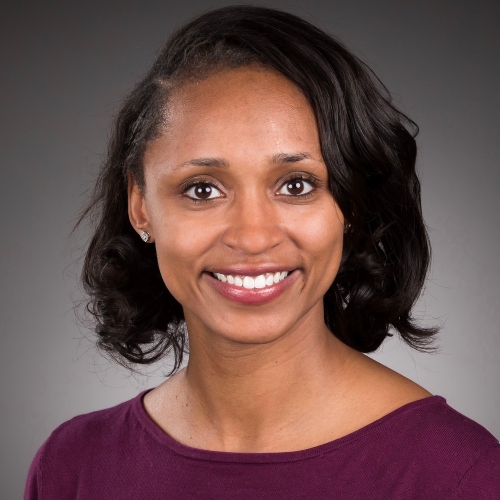 Shakia Clark is a writer, marketer, and servant leader who is passionate about encouraging women to experience God's best for their lives. She has a heart for women to see themselves the way that God sees them. She finds joy in coming alongside them in their journey. When she isn't writing, you can find her spending time with friends and family, traveling, reading, trying new recipes, or actively serving her community. She blogs at www.shakiaclark.com.
---
---