Originally published Wednesday, 12 March 2014.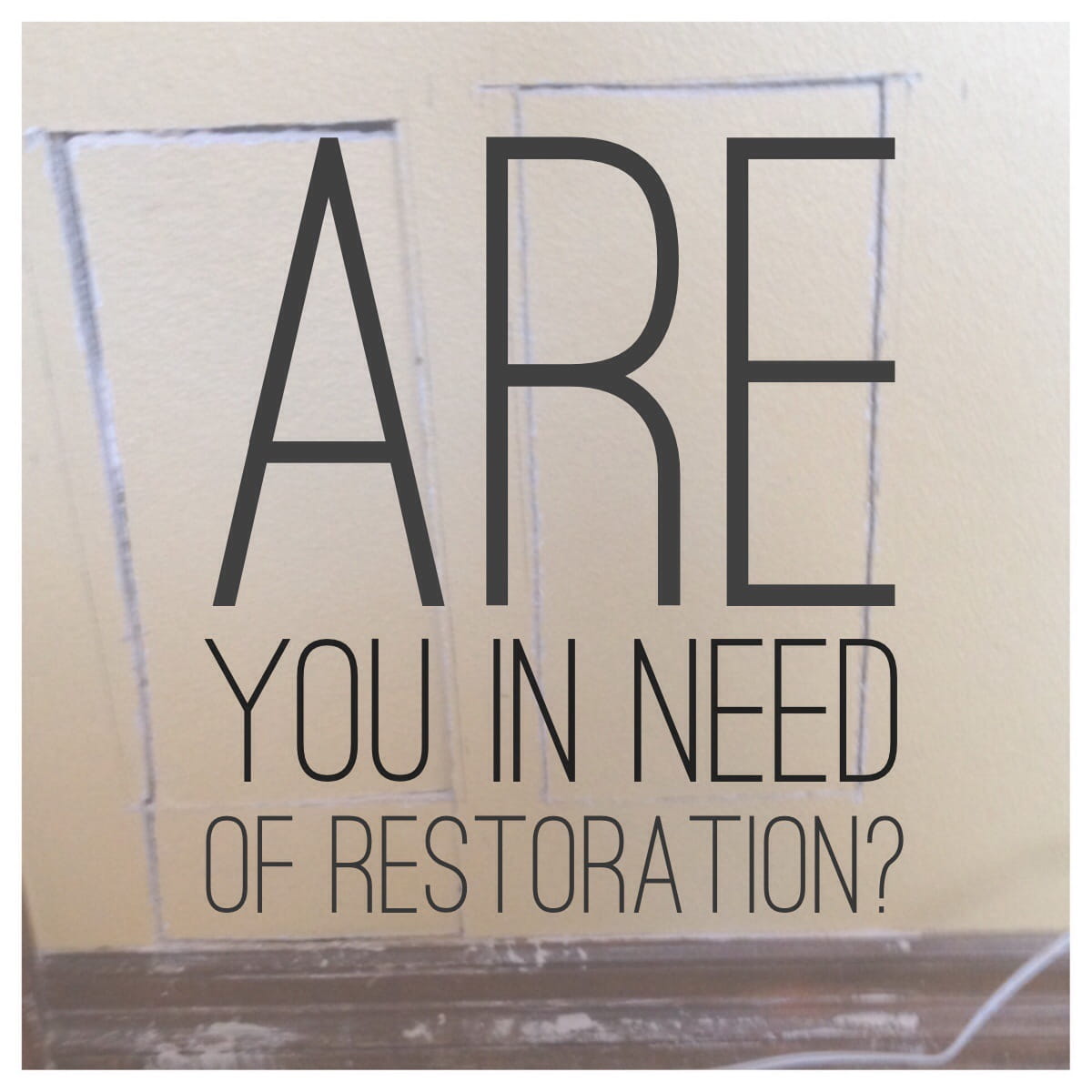 Believe it or not, this wall was in one-piece just moments ago.
And now...this. A total mess.
There was a leak.
I don't know how long it was happening. All I know is that the evidence, surprisingly, made its way to the surface of my bedroom floor early this morning. Drenched carpeting in my master bedroom and closet.
I'm assuming there had been a slow unnoticed drip caused by a worn valve, a rusted screw or even a rotted pipe. I am not a plumber—but these are the options that sound most feasible to me!
As a result of the wear, tear, and damage happening on the inside, my wall now has two large holes in it. In addition, my flooring has been torn a part and I am sitting in the middle of chaos waiting for it to be resolved.
It's embarrassingly messy. But it is temporary.
The pipes that were causing the damage have been restored. The holes can be patched. And with a fresh coat of paint no one will ever know they were there. Soon I will be able to move on.
Before this happened today, my room appeared to be in perfect condition and the silence behind my walls led me to believe everything was just fine.
Then "this." I was wrong. There was serious damage happening on the inside.
I'm not sure what your life looked like before "this." This...I don't even know what it is for you, but you know it, we all have our own "this."
This…broken-heart, damaged friendship, childhood memory...
Are you in need of restoration?
Has the evidence of damage made its way to the surface yet?
Moments ago, weeks ago, years ago...Before "this" your wall was probably put together, one piece and perfectly normal. Mine was.
Then this. Now this.
Friend, God wants access to the inside. Behind the walls, straight to the problem. There is no doubt; this can be an embarrassingly messy project. But without Him, the unattended leak will surely break through the surface and flood your space.
He wants to fix it. Let Him replace that, restore this and mend the holes. Rest assured, the chaos is a step necessary for completion.