Originally published Thursday, 26 February 2015.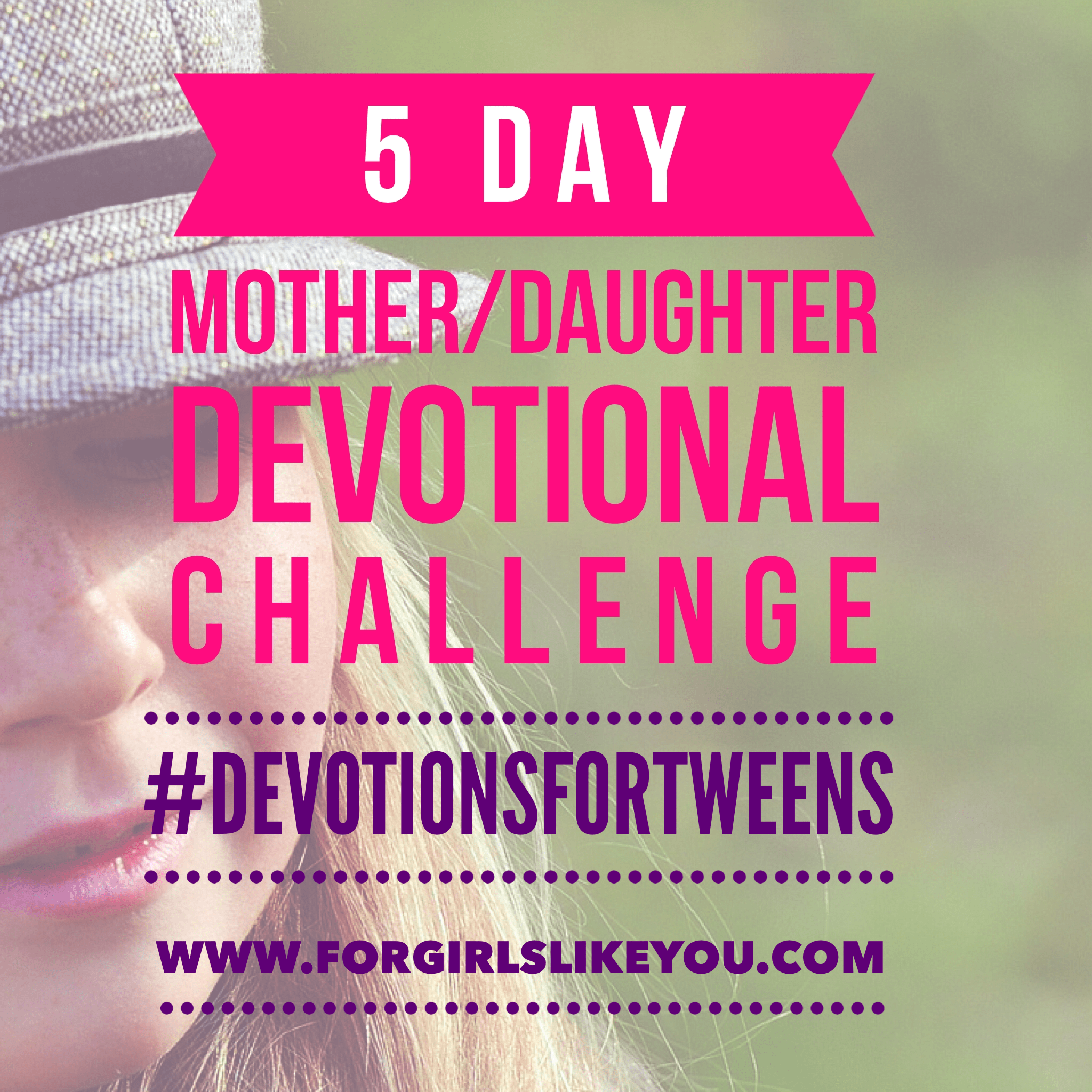 If you and I were to sit and chat over a bowl of melted cookie-dough ice-cream (yes melted as in microwaved…I am weird!)…I am sure we could fill the air with story after story about our days with tween daughters! I'd want to exchange notes and thoughts on everything from the emotional breakdowns, to physical development and sleepover boundaries!
I am sure we have so much in common. We are raising girls. But really we are doing much more than that. We are watching God's work unfold right in front of our eyes.
Our daughters—our baby girls are growing up and that puts us in a tricky position. On one hand we want our girls to know that we understand and care about their changing interest and developing passions. On the other hand, we need to instill timeless truths and Christ driven values that will last a lifetime.
So how do we balance this?
1. We seek wisdom!
2. We spend time with God.
3. We spend time with them!
Let's do it together.
Sign up below for a free 5 Day Devotional series for you and your daughter! Each day will have a devotional, a scripture to study, conversation starters and a prayer for both you and her!
So, will you join me in committing to spend 5 days studying God's Word and seeking His guidance for and with our girls? To get started click here!
For additional encouragement for her be sure to purchase a copy of the For Girls Like You Devotional here!