Originally published Thursday, 13 June 2013.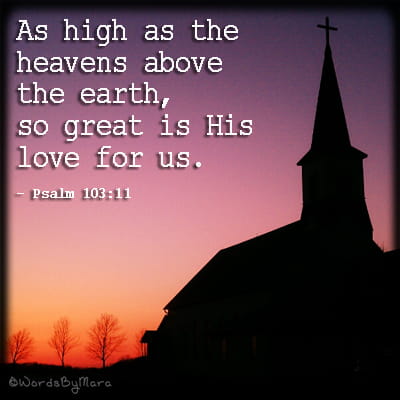 Have you ever wondered… why do I say or do these things when I call myself a Christian?
If we are honest, it's tough to be a "good Christian" and, yes, sometimes it is really tough to trust God. But then again, what does that even mean? Can we even call ourselves "good"?
I don't always say positive things, I'm not always happy, not always full of grace, sometimes I use curse words and even throw God under the bus.
But God calls us to be perfect, sinless and spotless; much like His Son. Being a Christian doesn't make us perfect. I am full of sin. Every day. Every minute.
We are forgiven by believing and having a relationship with Jesus. But this is also not an excuse to behave badly and try to blend in with the world.
2 Peter 3:14 says, "So then, dear friends, since you are looking forward to this, make every effort to be found spotless, blameless and at peace with him."
Several years ago, I was caught in a stand-off with God. I called myself a Christian, yet continued to live in a way to was not pleasing to our Holy Father. I wanted Him to move my way, yet He was patient enough to wait for me to understand that He controls everything.
Since God is all-knowing, He got my attention by using something that would cut straight to the core of my being. He used… words.
One day, an old roommate and I were having a conversation about attending church. Though I wasn't attending regularly at that time, she didn't seem to understand why church appealed to me.
When I called myself a Christian, my roommate responded by calling me a "naughty Christian". Her words hit me like the bus that I'd often throw God under when I wasn't happy with His plan.
I'm a naughty Christian? Is that really how people saw me?
I was ashamed and guilty of intentionally living in sin. My convicted heart was sentenced to serve a life sentence in the Christian church.
So I found an amazing church and attended a service that brought me to my knees before the Lord. Since that day, I haven't looked back and have delighted in every blessing and trial from God.
How many times did I reject God? … Too many.
How many times did He offer another chance? … Countless.
How much does God love us? … As high as the heavens are above the earth, so great is his love for us. (Psalm 103:11)
We cannot fathom the greatness of God's love for us. Sometimes we don't always feel loved, but rather we feel hurt and confused.
Though the bible doesn't tell us that we will understand the Lord, it does tell us that He will strengthen us and restore us through Christ Jesus.
1 Peter 5:10 says, "And the God of all grace, who called you to his eternal glory in Christ, after you have suffered a little while, will himself restore you and make you strong, firm and steadfast."
We know sorrow and we know joy. We know hurt and we know pain. If we stop running from God long enough to reflect on the blessings in our life, then we might understand that His love for us is beyond measure.