Originally published Friday, 12 July 2013.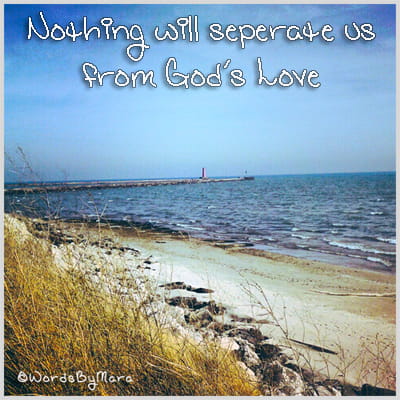 I took a little break from writing blog posts because my head and heart was not in it at the time. My words and actions began to slip into a former sinful nature. I hated seeing myself through the lens of grief, it had turned me into a person that I haven't been in a long time.
If we are honest, our sinful nature is always there. We may have removed obvious sins and focused our hearts on Jesus, but sin never goes away.
The bible tells us that sin has been with us since the beginning. "Surely I was sinful at birth, sinful from the time my mother conceived me." - Psalm 51:5 (NIV)
What I am learning is that despite our efforts to stay focused on the Lord, our sinful nature has a tendency to resurface. The devil thrives on steering us off-course and distracting us from God's holy word.
The reason we experience pain and sorrow on earth is because of sin. Until we enter God's kingdom in heaven, sin will continue to affect our lives. Thankfully God promises that nothing will ever separate us from His love in Christ Jesus (Romans 8:39).
A supportive blogger and friend recently told me something that made a lot of sense, "Grief does reveal us, and it reveals all our weakness and flaws. But God's grace is sufficient in all our messes."
Isn't that the truth?
Instead of turning away from God in anger it's important to be honest with Him. The Lord can handle our anger and frustration. Despite our confusion and pain in situations, we can count on His grace to bring us through anything.
We fall away and feel guilty for giving into sin, but God's love is merciful and boundless.