Those sometimes dreaded words "it's just not the right time"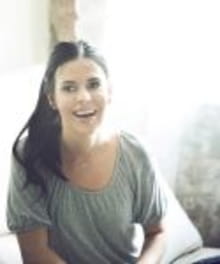 "Timing is everything"
Ahhhhhhhhhhhhhhhhhhhhhh……
You always hear that and usually when you do you are in the middle of a situation that you really want to kindly smack the person who says it to you!
But then you find yourself on the other side of "the dreaded phrase" as you comfort a friend on a situation and you hear it coming out of your mouth.
Always easier to "say" than to "hear" but either way it is TRUE…. See King Solomon, who was said to be the wisest man who ever lived talks about this in the book of Ecclesiastes in the Bible in the 3rd chapter:
He says "There is a time for everything and a season for every activity under the heavens:
· A time to be born and a time to die
· A time to plant and a time to pluck up which is planted
· A time to kill and a time to heal
· A time to tear down and a time to build up
· A time to weep and a time to laugh
· A time to mourn and a time to dance
· A time to throw stones and a time to gather stones
· A time to embrace and a time to shun embracing
· A time to search and a time to give up as lost
· A time to keep and a time to throw away
· A time to tear apart and a time to sew together
· A time to be silent and a time to speak
· A time to love and a time to hate
· A time for war and a time for peace"
The Bible says that God has made everything appropriate (some versions of the Bible use the word beautiful instead of appropriate) in it's time. He has also set eternity in their heart, yet so that man will not find out the work which God has done from the beginning even to the end.
God is working on our behalf as we wait on Him; I stick close to the scripture from Isaiah, chapter 40, verse 31 (this is out of the AMP)
"But those who wait for the Lord [who expect, look for, and hope in Him] shall change and renew their strength and power; they shall lift their wings and mount up [close to God] as eagles [mount up to the sun]; they shall run and not be weary, they shall walk and not faint or become tired.
As we wait, let's mount up near God, let's hope, expect, look and trust in HIM. Let's wait expectantly for Him for show up in a big way so that we can tell the story to many, tell a story that was NO OTHER THAN GOD who made "that" happen and all in the most perfect timing!
What is it that you are waiting for? We are all usually waiting on something!
---
---