Originally published Wednesday, 21 February 2018.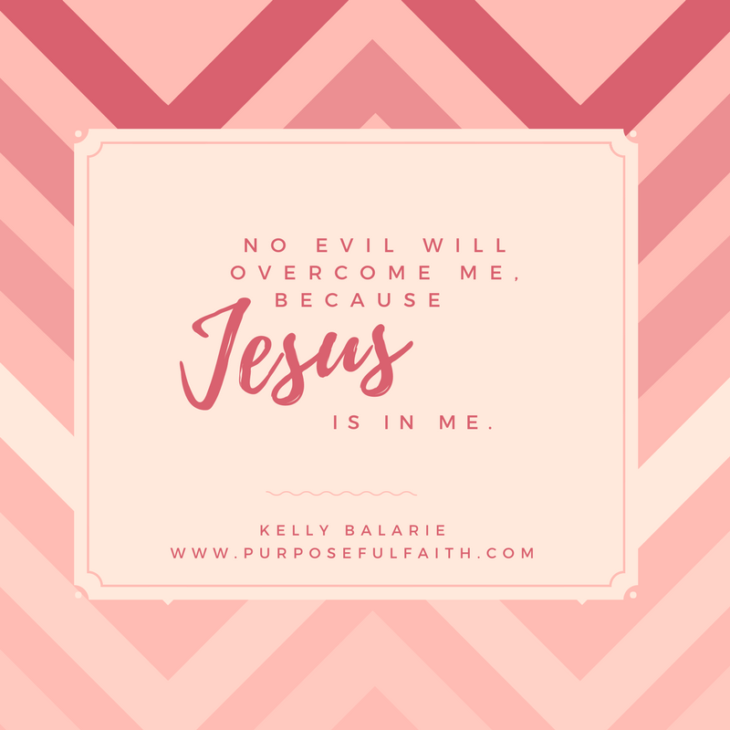 When it is "You vs. The Enemy"...you must be prepared.
You must.
Because in this world it truly is eat or be eaten. Eat God's Word or be eaten.
Fight or be killed. Fight back with truth or be killed.
I know this firsthand. The times when I try to do everything on my checklist so I feel accomplished, or work really hard to look better than others, or hear a million reasons why I am no good. . .here, I have one of two choices.
I can:
1. Ignore what is going on within me, do nothing, and thereby proceed into the lion's den,
or,
2. Square up to the one who desires to make me doubt, fear, worry, stress, overdo it, give up, get defensive or hide.
Choice 1 leads me to: eating a whole bunch of the enemy's stomach-churning bull.
Choice 2 leads me to: finding the truth that has just set me free.
Choice 1 ends with: doubt, discouragement and despair.
Choice 2 ends with: faith, hope and love.
Always use truth when you face a liar. He can't stand up against it. So that is what we will do today. We will use truth so choice two becomes your only end and option.
Here is arsenal for your fight:
Nothing can come against me in Christ Jesus.
No weapon formed against you shall prosper,
And every tongue which rises against you in judgment
You shall condemn. (Is. 54:17)
The Spirit in me always trumps what is coming against me.
Ye are of God, little children, and have overcome them: because greater is he that is in you, than he that is in the world. (1 John 4:4)
No evil will overcome me, because Jesus is in me.
No evil will befall you, nor will any plague come near your tent. (Ps. 91:10)
I have been crucified with Christ and I no longer live, but Christ lives in me. (Gal. 2:20)
How can the enemy own what he can't find?
For you died, and your life is now hidden with Christ in God. (Col. 3:3)
I've been given divine power to demolish the strongholds set up against me.
The weapons we fight with are not the weapons of the world. On the contrary, they have divine power to demolish strongholds. We demolish arguments and every pretension that sets itself up against the knowledge of God, and we take captive every thought to make it obedient to Christ. (2 Cor. 10:3-5)
God will faithfully protect me against the evil one.
But the Lord is faithful, and he will strengthen you and protect you from the evil one. (2 Thes. 3:3)
Whatever evil comes against me will be annihilated by God.
The Lord shall cause thine enemies that rise up against thee to be smitten before thy face: they shall come out against thee one way, and flee before thee seven ways. (Deut. 28:7)
God will not lose me; I am not outside His love.
And this is the will of him who sent me, that I shall lose none of all those he has given me, but raise them up at the last day. (Jo. 6:39)
Kelly's new book, Fear Fighting: Awakening Courage to Overcome Your Fears has been called "A must read," "Breathtakingly honest" and a "Great Toolbox to Overcome Fear." Read it today.
Discover how to flee from fear and fly in faith through 4 Days to Fearless Challenge.
Get all Purposeful Faith blog posts by email - click here.