Originally published Friday, 16 February 2018.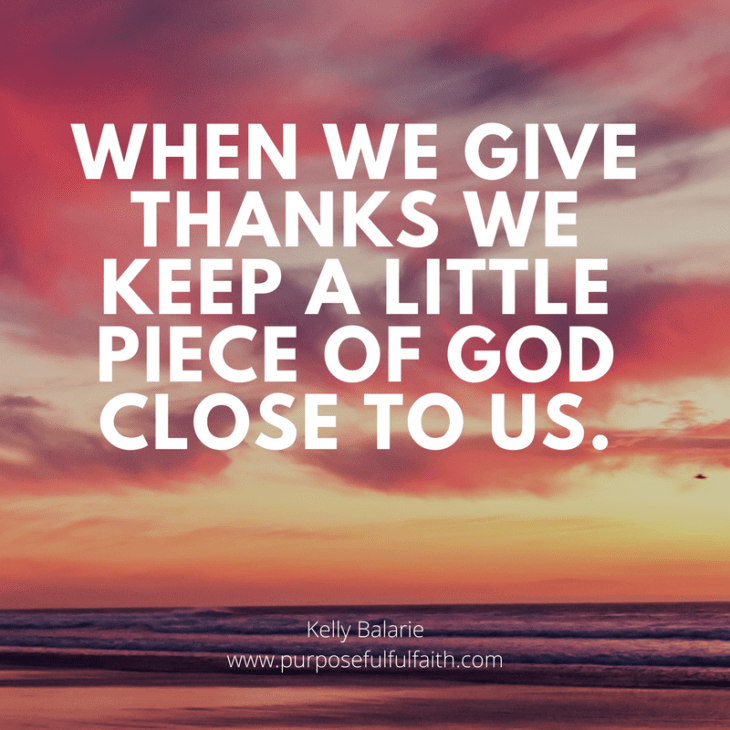 "Give Thanks." That is what the mug said.
Looking at it, I considered the thought deeper. I hadn't been giving a lot of thanks lately. Mostly just gripes to God about people, timelines and the endless cause of trying to keep my house clean. In reality, I'd forgotten about thanks.
So when I considered which of the mugs to give away, it was hardly shocking that I nearly heard God say, "Kelly, thanks is made to be given away."
Here, a mug short, I picked up the "Give Thanks," mug. I would give it away with a heart of thanks. . .
…for, thanks is meant to be given away.
And this is the heart of hospitality. You give because you are thankful. You receive and say thank you.
So when the ladies came to my house for the event (I told you all a couple of weeks ago, that I was completely nervous about) and they selected little mugs to take home, I nearly kissed my favorite mug goodbye. Except. . . I didn't.
When the event was over, the mug still remained on my counter. After texting the group to ask who left it, I got no response. So what I gave away in thanks, I kept.
What we give away to God, in thanks, we also keep...
We keep a smile on our face when we think of that precious moment of joy.
We keep a memory of a moment that we will treasure forever.
We keep a belief that God really will come through.
We keep a hope that God really can do the miraculous time and time again.
We keep a heart that is willing to change because God's results are great.
We keep a fresh perspective on how much we have.
We give: thanks. We keep: everything. God doesn't take away our cup; He fills it.
Get Kelly's short daily blog post by email - click here.

Join the 4 Days to Fearless Email Challenge.
Or, book Kelly to speak at your next women's event or conference.