Originally published Tuesday, 31 October 2017.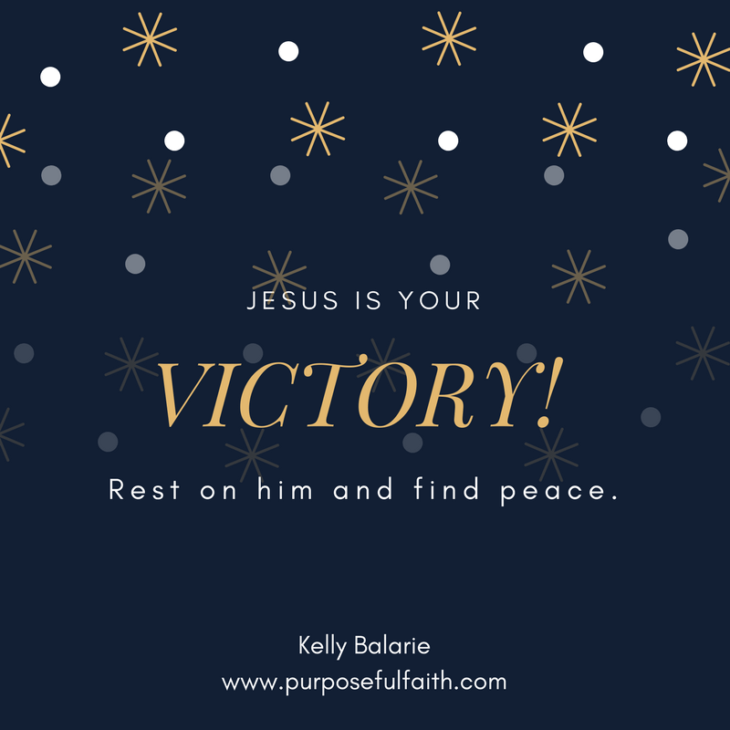 Jesus is your victory. Your victory and your destiny. You are secure.
Because it is: Won and done. (Let these words take root in your mind when you forget)
Jesus won, is winning and will win. Period. Always. Forever. And on and on…for always.
If everything is against you, Jesus wins. Won and done.
If you see death to cancer. Won and done. One day, you'll be healed on earth or in heaven as your every tear is wiped away.
If your husband left you. Won and done. Jesus will be right next to you, never leaving your side, while leading you to his best thing.
If you get every door slammed in your face. Won and done. God will be your defender and restorer. Nothing gets by him.
If you can't see out of depression. Won and done. In God's presence there is fullness of joy.
If you are hated. Won and done. Jesus loves you and will fill the deep desires of your heart.
If pain overwhelms you. Won and done. Greater is God's love than the substance of anything in this world.
Always, Jesus wins. Won and done. Always. Always. Always. Honor God by returning to this truth, in every case, at all times, in every way. Don't delay.
He won for you and his victory is done.
"For those who honor me, I will honor." 1 Sam 2:30
This practice is critical, vital and eternal.
Get Kelly's short daily blog post by email - click here.

Or, book Kelly to speak at your next women's event or conference.