Originally published Monday, 07 December 2015.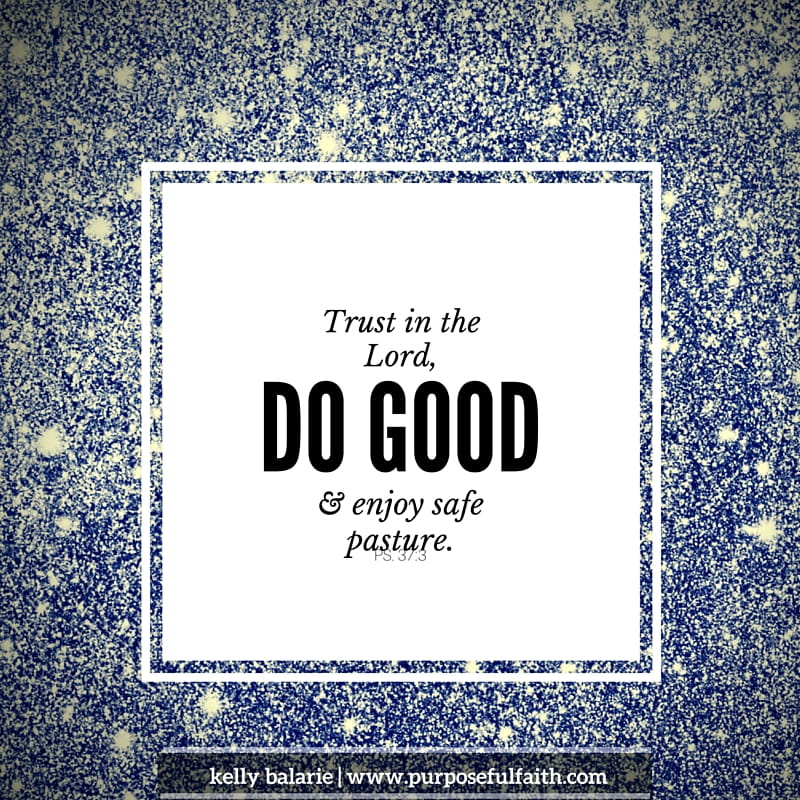 He stood there. He looked up at the bars.
"Do you think I can do it Mommy?"
"Yes, son, I do."
This kid was nearly a blackbelt at monkey bars. He lives them, he breathes them, he scampers across them at nearly every playground we go to. There was no doubt he could swing across, even if they were 3 times as high as the others.
"Son, just keep your eyes looking ahead - and move - one by one, bar-by-bar."
At this point, the hyperventilation begins, the "I can'ts", the "It's impossibles" and the "I don't want tos" come about. At this point, I draw near, look him in the eye and say,
"Don't give up. You can do it. I will help you. I will not leave your side. Do you trust me?"
And in this split-second moment, as soon as my words left the safety of my mouth, I knew they were not only meant for him, but for me.
"Don't give up. You can do it. I will help you. I will not leave your side. Do you trust me?"
When you pass through the waters, I will be with you;
and when you pass through the rivers, they will not sweep over you.
When you walk through the fire, you will not be burned;
the flames will not set you ablaze. Is. 43:2
The bars God calls me to climb, even when descent is miles below, are always bars for which he has well prepared me. Just as I put my arms around my son to encourage, comfort and catch him - God does the same with me.
He will not let your foot slip—
he who watches over you will not slumber. Ps. 121:3
Will we trust him?
So often, we are so like me son, aren't we?
We find moving across the bars of known and familiar is clockwork,
but, pushing ahead into risky is not.
We find evaluating catastrophe,
more valuable than believing he will really rescue our fall.
We know that God is near,
we just are not sure enough that he will really catch us.
The heights of big, high and different,
negate God's bootcamp of preparation.
We see the different,
God sees how he is always the same.
Somehow, when we see the heights of new,
we forget the victories of old already proved.
Then, like my son, we question things, we look down and say, "Whoa, God, this? You want me to do this?"
Then, we question things.
We let our mind run laps.
We procrastinate.
We analyze.
We rationalize.
We justify.
We give marching orders.
We disaster prepare.
We get bunker supplies.
Do you allow the risky heights of what you see,
divert you from the ample love of the one you can't?
For the truth is, the adventure which you stand, looking at, considering and questioning, is the exact one that God wants to use to encourage you. It is the exact activity that will bring you to the other side saying, "Whoa God, look what we did together. What else can we do?"
It is ground you end up dancing upon, spinning upon, jumping upon, cheering upon. It's a place where you look at the vastness of new faith straight in the face. It reminds you that you were always safe, you always are safe and, with God, you always will be safe.
Trust in the Lord and do good;
dwell in the land and enjoy safe pasture. Ps. 37:3
Next time, when you stand on the cold bar of fear with your heart pumping, I don't know, perhaps you think of my little guy and how much he could absolutely do it! Perhaps you just take a deep breath, move in, move arms and move forward knowing God has you.
Get all Purposeful Faith blog posts by email - click here.
Join Kelly on her blog, Purposeful Faith, on Twitter and on Facebook.