Originally published Monday, 12 February 2018.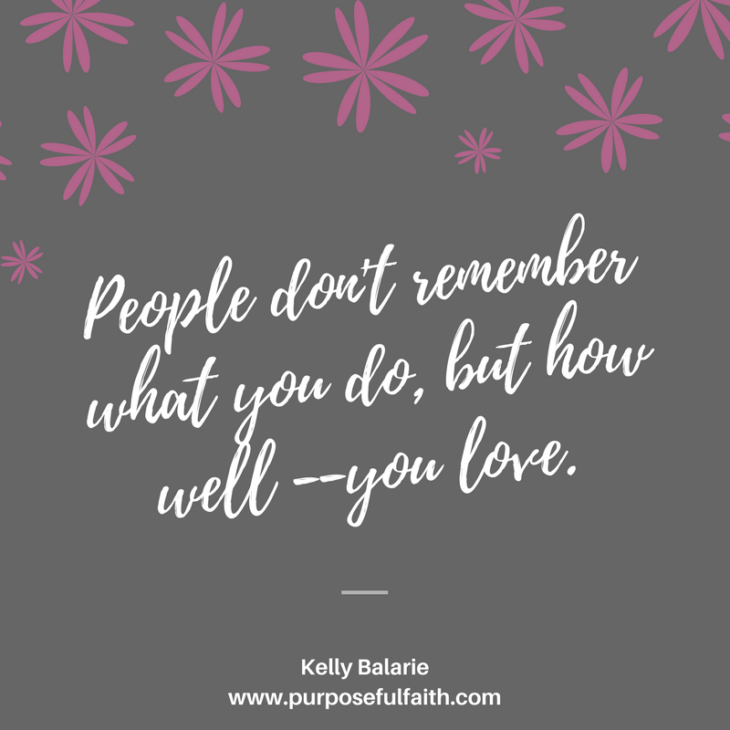 There's an unsaid celebrity who said unsaid things. I don't want to say much about this person because: 1.) I'm not a fan of gossip. 2.) I do not know this person's heart 3.) I bless her and hope she gets all her heart desires (aka. Jesus). 4.) The point of this story is not really about her, but about me. (and perhaps, you)
However…the whole story really spoke to me. Here's the clandestine background you need to know: This individual is at the top of her game. She is loved. She has been beyond successful in every single and solitary sense of the word. The world stops and gawks, "Wow, look at her. She has it all."
Now, you'd think with so many awards, cheers, and recognitions, this person would know: I am amazing. I am so happy. I have all I need.
Yet, in a recent report this person lamented something the equivalent of, "Waa…my friend didn't call me today to tell me I did a good job."
When I heard this person say this, I considered it deeper. It is like an Olympian saying, "I didn't hear the 4-year-old clap for me, so I must be no good." Or like a professor becoming furious that on the first day of class that no one stood up and cheered for him. Or the genius saying, no one was happy for me that I completed the Spokane Post crossword puzzle.
And here I realized: If you are always looking for people to recognize you, you always will. You won't just reach the pinnacle of success one day and say, "Well, looky here…now I need nothing from anyone. I have arrived at happiness…"
This just isn't happening.
The truth is if you base your worth off of others' opinion, it will never stop. The ferris wheel keeps going. Sure you may rise to the top because you're getting seen, but before you know it, it swoops to the bottom and you are in obscurity, feeling bound with insecurity. Then, you lament that your husband didn't cheer for you as you finished your bike ride.
We can undo this, you know?
Love the Lord your God with all your heart and with all your soul and with all your mind and with all your strength.'[a] 31 The second is this: 'Love your neighbor as yourself.' There is no commandment greater than these." Mk 12:30-31
What if we weren't as much bound up by what we do as how much we love?
If who you are is loved and what you do is love others, how can mankind ever block a goal like that? His love sets us free.
Prayer: God, it is not trophies, metrics or applause that I serve, but you. Fill me with your love, so I can pour it out. Equip me with your heart, so I can enjoy it above all. Do a mighty work in me, but let it be all about you. Everything else pales in comparison. In Jesus' Name, I pray. Amen.
Get Kelly's short daily blog post by email - click here.

Join the 4 Days to Fearless Email Challenge.
Or, book Kelly to speak at your next women's event or conference.