Originally published Tuesday, 12 December 2017.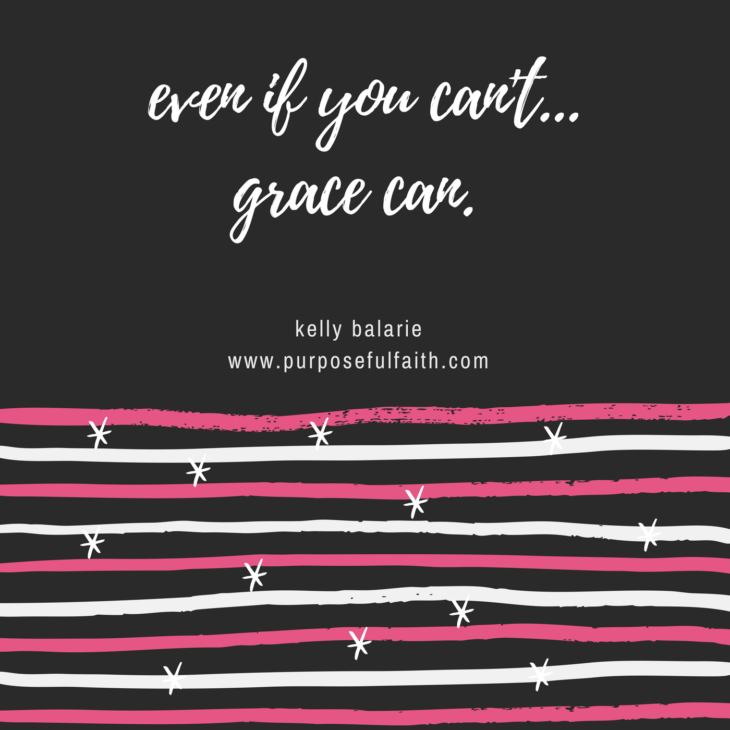 It's funny. On Facebook, I surveyed a lady going through tremendous pain. She's struggling through extreme turbulence in her marriage, likely difficulties within her family and heart-stopping health issues. Yet, I thought, "She's tough in the Lord. She'll make it through the other side. No problem. She'll come out stronger in the end."
When I looked at her, I wasn't worried. I had great confidence she'd make it out fine. God would bring her through. I knew grace covers her.
But then I looked at me. I didn't feel as sure. I didn't feel like God would bring me through stronger. Why?
Why am I not as sure for my trials as I am for hers?
The truth is, we often are so inside ourselves, we fail to see the rock solid truth from God's outside-in perspective. We fail to see Him above us, grace around us and hope working through us. We neglect remembering the cross that erases bad behaviors, bad days and bad errors.
Inside us, it's easy to forget: It is not us that makes us strong, but Him.
In heated moments, He pours out strength.
In the face of yet another battle with that person, He is our shield.
In the worst of our replies, He is restoring forgiveness.
In our anger, He is soothing consolation.
In our lack of vision, He is 20/20 fiber-optic sight.
We see trials and tremors; He sees triumph secured -- on our behalf.
So the truth is, we WILL come out the other side stronger. Period. Exclamation point. By his grace.
Not because we are great, but because He is. Because He is mighty to save, our shield in every battle, our hope in every offense, our love that beats out injury and hope that quells rebellious thoughts.
Jesus is restoration and renewal, always.
His grace gives me hope. It welcomes me to stop trying to fix myself in order to live well, but to let His all-powerful love do the healing. And this feels like freedom...freedom that is my refuge, strength and stronghold of my life. Salvation for eternity, but also for today.
Thank you, Jesus. I am strong and I will come out the other side of all this, stronger.
Other:
You don't really know
Kelly's new book, Fear Fighting: Awakening Courage to Overcome Your Fears has been called "A must read," "Breathtakingly honest" and a "Great Toolbox to Overcome Fear." Read it today.
Discover how to flee from fear and fly in faith through 4 Days to Fearless Challenge.
Get all Purposeful Faith blog posts by email - click here.