Originally published Monday, 30 November 2015.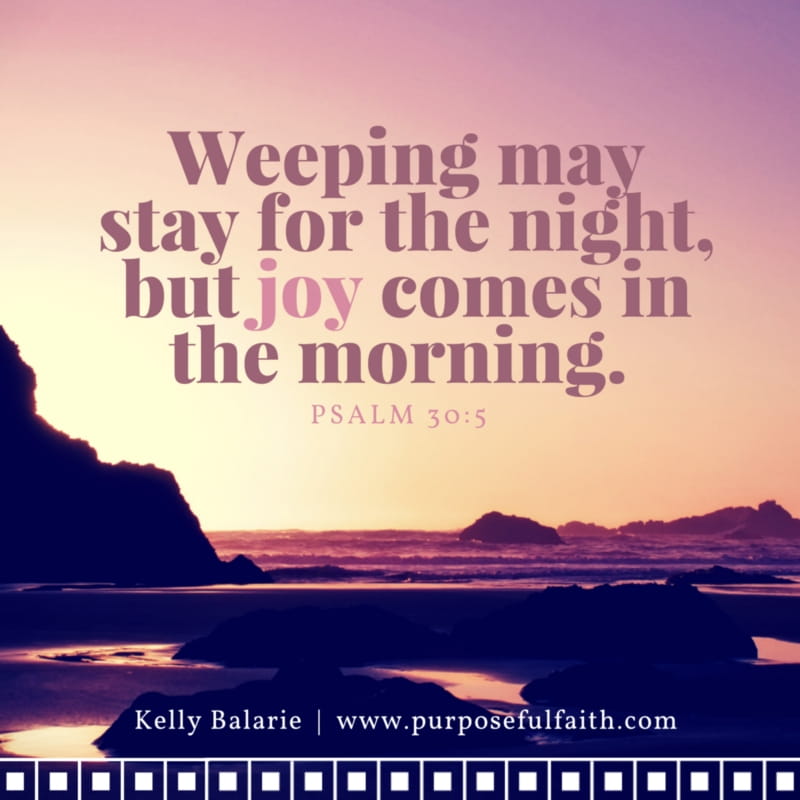 What if I told you that I had a way for you to become padlock strong in the Lord? What if I told you my course of action would ultimately bring such power and such firmness that you would walk around steroid-strong in God's love?
Would you be interested in my prescription? Might you want to take a dose and see how it turns out?
The truth of the matter is - you likely are scared of it. Upon mention, you'll probably want to take flight, tail in legs, crying, "No, don't bring that. Anything but that. I don't want it Lord. Return to sender on that bag of goods!"
Frankly, I am right there with you. I don't want it either, God. Because the truth is - it hurts. It's tosses my life upside down, then turn me inside out. It has come in the form of health issues, it has comes financial issues, it has come as depression, it has come as family pains. I almost hate its coming; it's like a dark cloud you see approaching. One you know is bound to leave you drenched, soaked and shaking in process.
It is called suffering. Are you familiar with it?
Nails driven deep.
Hands spread wide,
vulnerable to the incoming attacks,
receiving each insult like a blow to the face,
pain flowing from the brow,
a crown of thorns a vice grip,
breathing nearly impossible,
heart breaking,
death imminent.
Horrific. Pain ridden. Terrifying. Burdensome. Suffering is no joke.
It's all wordly forces hit boiling point. It is families torn apart, finances ruined, people crumbling, towns torn apart, minds warped and circumstances unbelievable. It's what every cell in our body tries with all our might to avoid.
It seems like the waiting place of torture. But, might we reconsider? Could suffering be the waiting place of imminent glory? A holding cell with the greatest bail?
On the 3rd day, Jesus rose again.
He rose to the heights of all benevolence, sympathy and grace co-mingling as one. He rose to the completion of all our small slices of fabulous, made whole. He rose to the celebration that exceeds the best celebration we've ever laughed at.
For our light and momentary troubles are achieving for us an eternal glory that far outweighs them all. 2 Cor. 4:17
The fruits of suffering brings eternal joy.
Yet, also the fruit of suffering brings morning joy.
Weeping may stay for the night, but rejoicing comes in the morning. Ps. 30:5
Morning joy means that you will wake up from the nightmare.
Morning joy means that you find a cup of compassion, condolence and care is waiting for you.
Morning joy means that you can do all things through Christ - and you now actually believe it.
Morning joy means that if suffering is what draws him near, you might not shun it away so fast next time.
Morning joy means that you made it out as not just a survivor, but a thriver because of Jesus.
Morning joy means that you rejoice over Jesus' power to rescue.
Morning joy means that you see how God was with you ever step of the way.
Morning joy means you thank God for what he taught you and how he strengthened you in faith.
Morning joy is the awakening to Christ's new life that follows after your worst suffering is crucified.
It is the glorious awaking. It is the strong uprising. It is the courageous victory dance.
And the God of all grace, who called you to his eternal glory in Christ, after you have suffered a little while, will himself restore you and make you strong, firm and steadfast. 1 Pet 5:10
Suffering = Strength
Suffering = Firmness
Suffering = Steadfastness that can't be broken
So, no matter where you stand - in the middle of it, seeing it forming or just making it through - know this, what brings pain will always bring godly gain.
Our greatest joy often results because of suffering, not despite it.
Keep your eyes open and looking, thanking and praising for morning joy does come. It is not a possibility, an question mark, a likelihood, it is an absolute.
In this, we need not fear what we fear, when pain comes near. For God is greater than what afflicts us, mightier than what comes against, stronger than our our uncertainties and more powerful than any strategy we have to get us through. Even if his delivery is straight to the front door of heaven, make no mistake, we will be delivered.
So, we simply keep our eyes on him, walk towards what is right and know, beyond a shadow of the most scary dark-laden doubt, that he is with us and will bring us through until the morning alarm sounds, our coffee awaits and all is said and done.
But even if you should suffer for what is right, you are blessed. "Do not fear their threats; do not be frightened." 1 Pet. 3:14
Get all Purposeful Faith blog posts by email - click here.
Join Kelly on her blog, Purposeful Faith, on Twitter and on Facebook.