Originally published Thursday, 15 February 2018.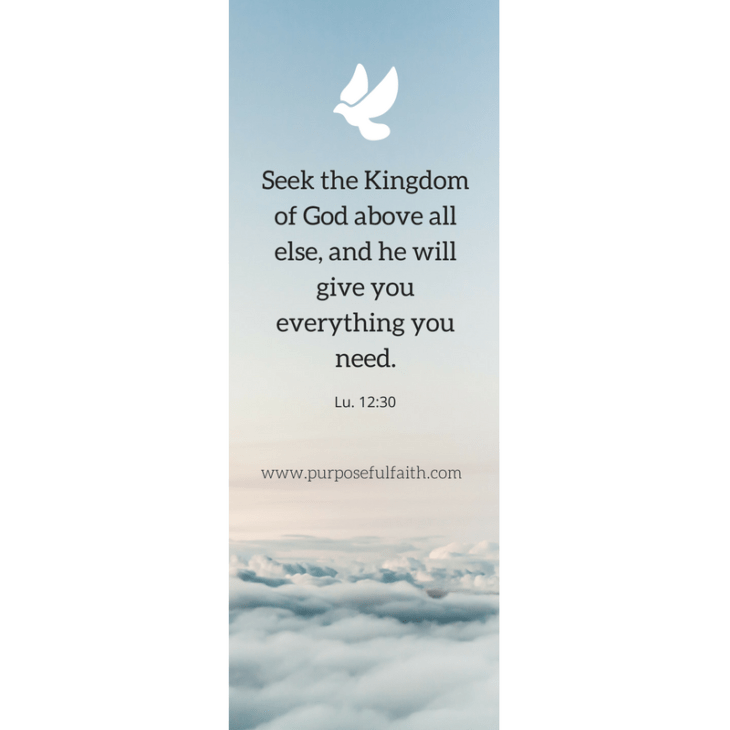 I have got so much to do and I don't know how I can ever take care of everything because there is not enough time in the day plus I can't even begin to get on top of that laundry and the family needs clothes and I wish I was a better organizer...it seems everyone else has buckets and labels for all the things they have so that everyone knows where things are located...and I can't seem to keep track of where the scissors went...plus I am hardly making dinners, most nights it is quick-eats, not gourmet dinners and I need to get my kids more nutrients because they need to have strong bones and I really should be taking my daily vitamins but I am not even doing that and what if when I get old my bones crack in half and I am hunched over and have to spend the rest of my life sitting in a lawn chair or strapped to a recliner...
"Don't worry about such things. These things dominate the thoughts of unbelievers all over the world, but your Father already knows your needs." Lu. 12:29
God knows our needs.
"Seek the Kingdom of God above all else, and he will give you everything you need." Lu. 12:30
Seeking the Kingdom first = Getting everything you need.
Letting go of the mind-rubbish consuming you to let God's plans consume you = Getting everything you need.
Seeing the world as God's drawing board and you as the paintbrush = Getting everything you need.
Getting love loosened from you and into the world = Getting everything you need.
Keeping your eyes on the kingdom of God, versus the kingdom of your every-waking-need= Getting everything you need.
Being watchful through prayer and diligently pursuing God = Getting everything you need.
God knows what we need. He has a good plan to give it to us. We need not worry about our fiefdom; it is all about His kingdom.
Get Kelly's short daily blog post by email - click here.

Join the 4 Days to Fearless Email Challenge.
Or, book Kelly to speak at your next women's event or conference.