Originally published Friday, 12 December 2014.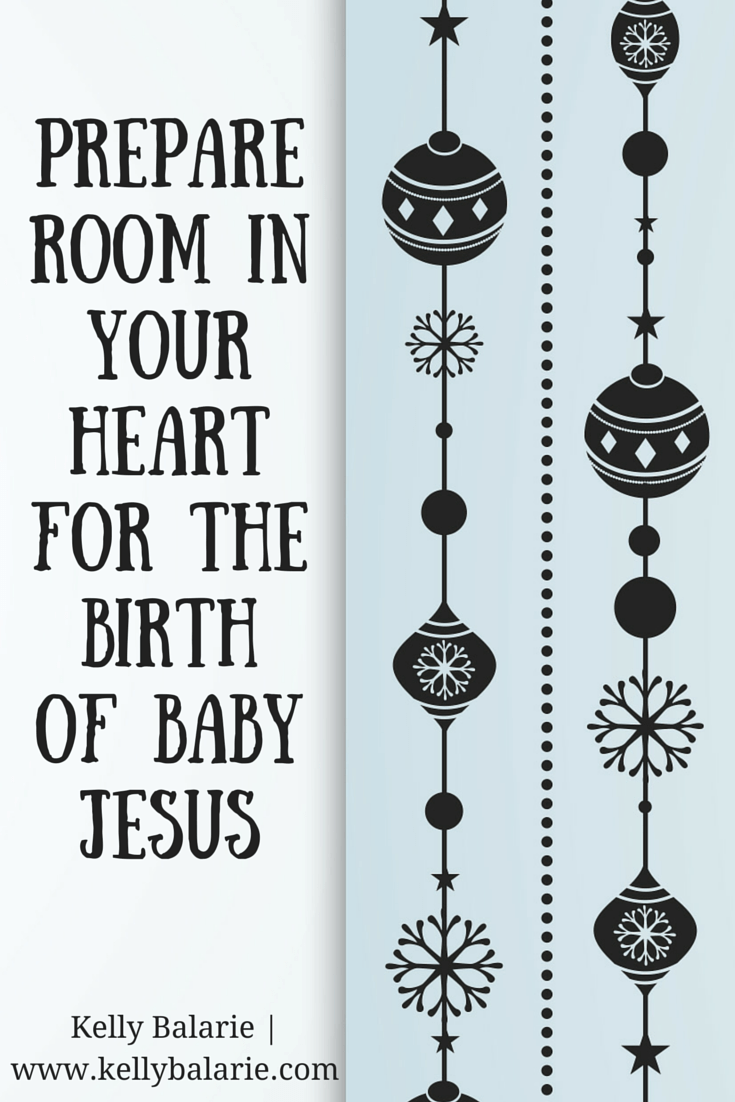 Mary and Joseph knocked on the door to inn, but there was no room. There was no space. Every inch of the inn was occupied.
"...She wrapped him in cloths and placed him in a manger, because there was no guest room available for them." (Luke 2:7)
As we prepare for Christmas, we are wise to create room as the greatest gift of Christmas is delivered. We are wise to avoid saying, "Jesus, I don't have room for you." Because, if we fill our mind, our actions and our hearts with other things, we will have a big sign on our hearts that shines "no vacancy."
This means, we have to slow down and clear out our internal junk to make room for Jesus.

We must open the doors of our soul and proclaim, "Yes, Lord, we have room."
We must look him in the eyes and shout, "Let's roll out the red carpet - the VIP treatment - for you Lord!"
We must exclaim, "You are the preferred guest in my heart, Jesus."
Making room for Jesus means we:
- Pray and ask Jesus to make himself apparent in our hearts.
- Acknowledge to God that we are prone to stray.
- Keep our eyes focused on the word of the Lord.
- Meditate on the story of Christmas and the gift called Jesus
- Repent of any idols we are putting before the Lord.
- Let go of worries, anxieties and busyness to find Christ.
- Find joy in the grace and glory that Christ brings.
Prepare your heart. Make room for the King. He is coming.
Don't let your heart blink with a no vacancy sign. Don't turn away the greatest gift ever given. Create room for the arrival of baby Jesus.
Visit Kelly Balarie on Facebook, Twitter or at her blog, Kelly Balarie & Friends.
And, you can sign up to get all her blog posts via email.