Originally published Tuesday, 30 January 2018.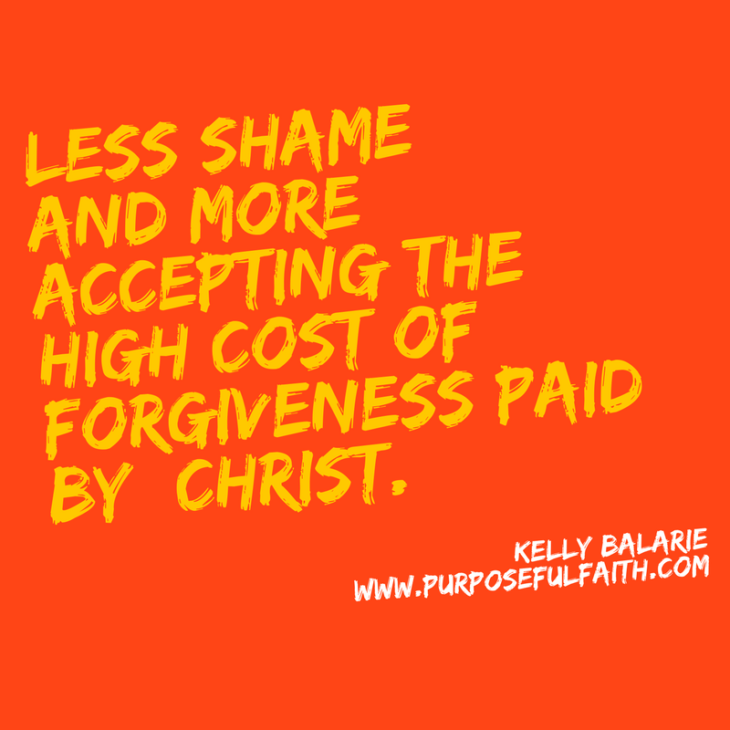 "I don't agree."
These three words crawl under my skin like a spider.
To me, they mean:
Someone disagrees with me.
They probably think my idea is stupid.
I have a huge chance of being wrong.
Beyond these three horrible feelings, they induce shame.
Shame is a:
Sudden
Heaping on of
A
Massive
Embarrassment
Shame makes you feel:
- caught
- like a fraud
- as if people won't look at you the same
- like you should keep your mouth shut
- no good
Do you experience shame? When you speak? When you act in the wrong way? When people catch you doing something? When you make a mistake?
The other day my daughter came home from church. She looked at me and said, "Mommy, when I do bad, and say sorry to God, I get to do this..."
She took one hand and wiped off her other arm as if she was wiping sand off her forearm. Then, she did the same with the other arm.
"I get to wipe it all off, Mommy, and it is gone."
I considered her words and actions. I get to do the same, too.
I get to wipe off the moment I feel caught, the second I feel exposed, the time I feel burdened by what I did wrong, the moments where I hate the little things I do. Wipe...wipe...gone.
Why?
Because of Jesus. Because his love leaves no place for shame. Because He came to free me, not to bind me up to my own nervousness. What He delivered me from was my sin and the things that keep me insecure, so I can walk out and into this world with glorious light. He does the same for you, too.
What do you need to wipe off today?
Get Kelly's short daily blog post by email - click here.

Join the 4 Days to Fearless Email Challenge.
Or, book Kelly to speak at your next women's event or conference.