Originally published Thursday, 16 June 2016.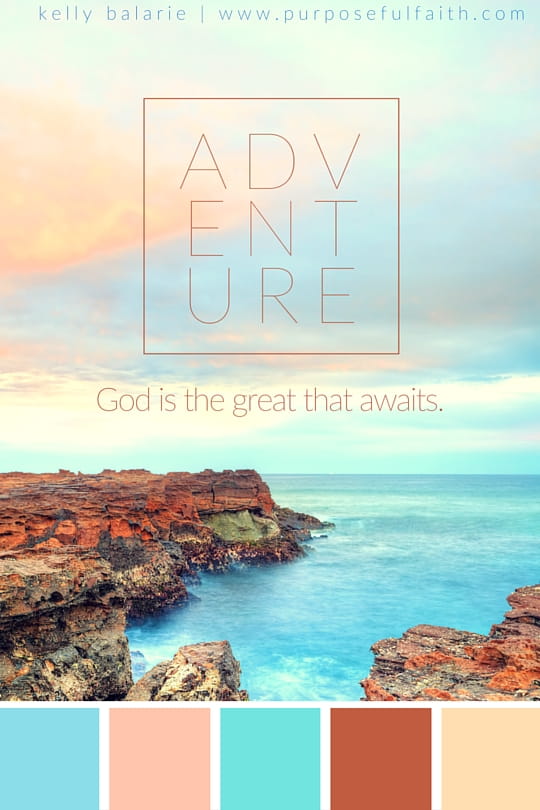 Walk arms-wide-open - life passes, you want all God's good stuff to land in your arms along the way. Grab truth, everything else is living a lie. Listen more than you talk; it is how you get to see Jesus. Seek to understand and you'll realize the world's about a whole lot more than - you. Walk in the valleys of humility and you'll see how mountain-reaching your great God really is. Worry less about who will run the country and remember that Jesus rules. Let critics criticize, but let Christ's love pulverize their power - over you.
Pray like everything in life depends on you, but know your cares just landed on the to-do list of God. Trust that God isn't just going to give you your good, but he is going to give you his great. Be happy when things don't turn out as you thought; God has a better plan. Don't be held back by looking like a perfect picture, grab Jesus' hand when you look horrid. Suddenly, you find, you look beautiful. Let the waiting rooms of your life, be exchanged for praising rooms - it is God's training space of outpouring grace. Be like a child - adults make faith too complicated.
Lay down against the cross; it will remind you that life's pains wane in the face of eternity. Seek justice, don't lose the opportunity to fight for what is right. Love mercy; let others know how great it feels. Seize compassion. Let it fly. Hunger for truth and wave it like a flag. Turn towards God again and again. The face of Jesus is found everywhere - in cranky kids, cantankerous folk, careening cars, chirping creation and quiet moments.
Know Jesus stands right with you - you need only see. Confess when you feel far away; God wants you to recognize his love again. Don't lose the opportunity to spend every day hungry for more. At the end of your days, you want him to look at you and say, "Her. I knew her." It will make you jump up and down. Until then, be not afraid, for His throne stands close. Walk with the confidence that only the Holy Spirit can give you. Rely on it.
Get all Purposeful Faith blog posts by email - click here.
Join Kelly on her blog, Purposeful Faith, on Twitter and on Facebook.