Originally published Thursday, 23 November 2017.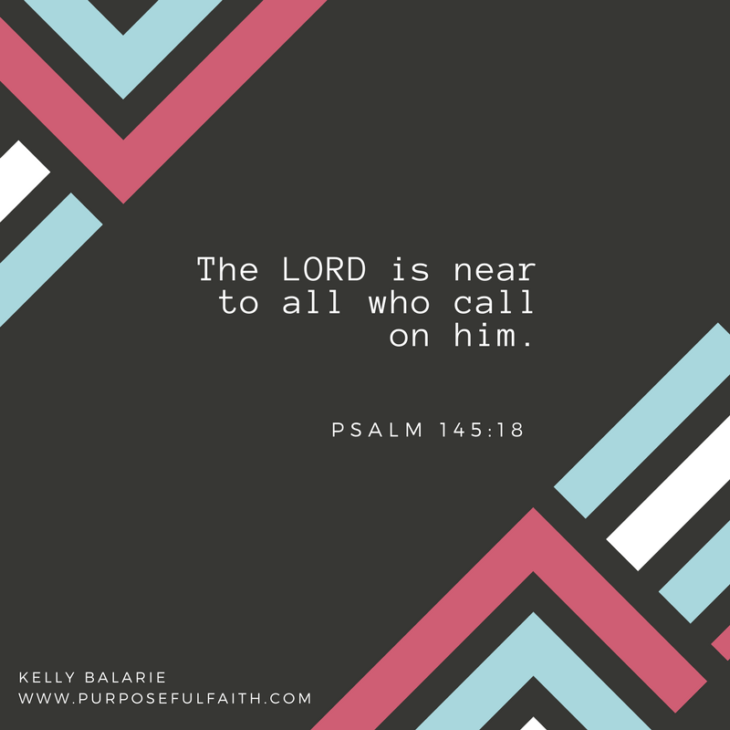 I know the feeling. You tell God you want to be with him, but your mind goes left and right as you read the bible. You get in the car and start to pray on your commute only to get caught up in worry about that one thing or another. You try to pay attention in church only to get distracted by the lady's shoes and matching handbag. You don't hear a word that is said. You sing. Empty words.
You lose God.
Where did he go? Why is He far?
But IS God far?
"The LORD is near to all who call on him." Ps. 145:18
God isn't far. We are.
We are far from our first love. It hurts to admit it. We are distanced by our own days and ways. It is usually hard to see. We are far because some person, problem or predicament swallowed us whole and we are so caught up in it, we can't peer over its immensity.
God isn't far. We are.
This may hurt to admit today. How are you far? Are you far because you feel hurt? Are you far because you feel unloved? Are you far because life is hard? Because problems mount? Because you feel let down? What is it?
Refreshment and relationship waits for you. There is a simple how-to or must-do that God always answers. One way to bring connection that diminishes isolation. Here it is:
"Now repent of your sins and turn to God, so that your sins may be wiped away. Then times of refreshment will come from the presence of the Lord, and he will again send you Jesus, your appointed Messiah." Acts 3:19-20
Repentance = refreshment. God's presence comes. You get sent out full of the Lord. This is not a one-time thing, but an all the time thing. All the way up to the day the Lord returns. And you find yourself at home with the Creator.
Get Kelly's short daily blog post by email - click here.

Join the 4 Days to Fearless Email Challenge.
Or, book Kelly to speak at your next women's event or conference.