Originally published Friday, 06 April 2018.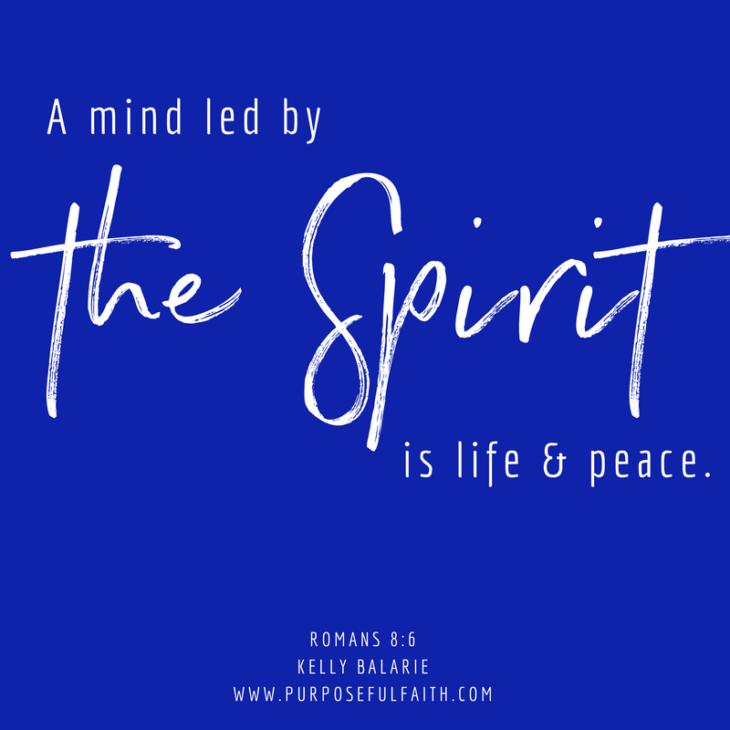 I can't.
How many times have we thought this?
I don't know what to do. I don't know how to proceed. What does this person need to hear in order to start acting differently?
There's validity to our questions. In reality, our wisdom leads to dead ends. Over-strategizing doesn't work. When we control others, we grip a slippery wall, powerless.
The flesh is death.
The Spirit is life.
"The mind governed by the flesh is death, but the mind governed by the Spirit is life and peace." Ro. 8:6
One disappoints.
The other points us to Christ as we await his best thing.
One musters up faith through actions and reactions.
The other leans on God through heart connection.
One is reactive to insults.
The other is reflective and submitted to truth.
"In the same way, the Spirit helps us in our weakness. We do not know what we ought to pray for, but the Spirit himself intercedes for us through wordless groans." Ro. 8:26
The Spirit in us gives life to us. He not only cares our your problems, but groans on our behalf, the exact words we cannot muster.
Do you feel unaccounted for? Do you feel left behind? Do you not know what direction to head? Fear not, whatever you don't know, God does. His plan is not to hide the plan, but to reveal it.
"No eye has seen, no ear has heard, no heart has imagined, what God has prepared for those who love Him. But God has revealed it to us by the Spirit. The Spirit searches all things, even the deep things of God." (1 Cor. 2:9-10)
There is goodness prepared for you. There is an uncovering of your way being revealed by the Spirit. Therefore, wait, with faith. Trust, with hope. Be governed by the Spirit. He is always your best way.
Get Kelly's short daily blog post by email - click here.

Join the 4 Days to Fearless Email Challenge.
Or, book Kelly to speak at your next women's event or conference.