Originally published Thursday, 19 October 2017.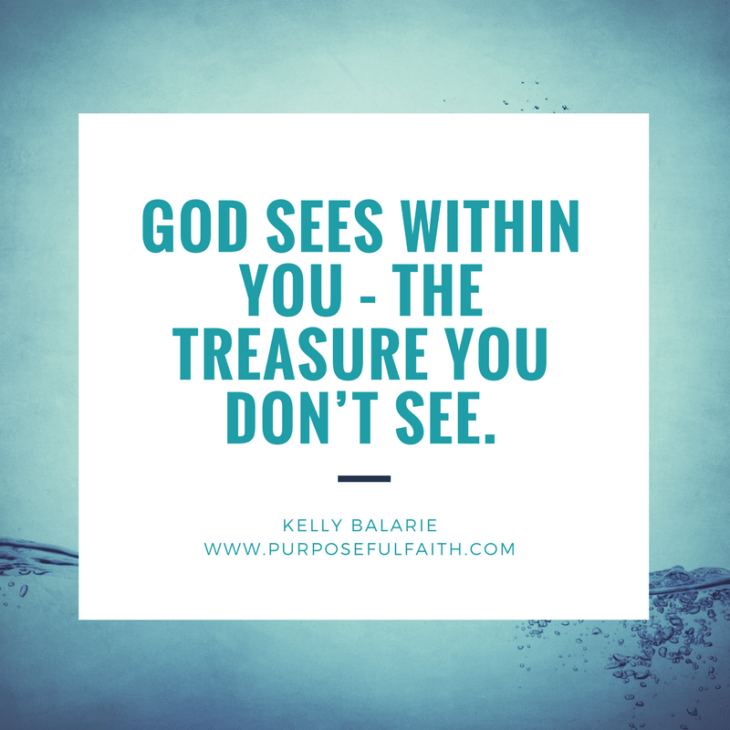 When the box arrived, he immediately tore it open, throwing pieces of tape behind him. It was the gift he'd saved up for after setting up summer lemonade stands, selling books online and doing odd chores around the house. I couldn't be happier for him. Joy oozed out of him.
He pulled the metal detector out and held it high, seemingly admiring the little switches, dials and sounds it made. Now he could search for hidden treasure in the lawn. And that's just what he did. He searched. Like a lawnmower, he went back and forth in precise lines...making sure not to miss a blade of grass. He worked so hard.
But he wasn't finding anything. Nothing.
My heart sank.
He pressed on. He wasn't going to give up. He even pointed to the other large lawn across the street and asked if we could go there. I motioned for him to finish up on this strip, before moving on to the next. Head down, he kept working at it. Nothing.
Wanting good things for him so badly and to reward his work, I had an idea. I snuck my hand into my purse, opened my wallet, grabbed a quarter and threw it onto the grass.
My son, pursued finding "treasure" with such heart, diligence and perseverance...I couldn't help but secretly reward him.
"Ask and it will be given to you; seek and you will find; knock and the door will be opened to you. For everyone who asks receives; the one who seeks finds; and to the one who knocks, the door will be opened." (Mt 7:7-8)
I can't help but think, just as I couldn't help but reward my searching son, God rewards our search too.
We keep asking...we get.
We keep seeking...we find.
We keep knowing...the door is opened to us.
God secretly drops a blessing right along our path, because he loves us. He sees us doing our part by faith, and he rewards us. It is not because we deserve it or because we earned it, but simply because he is good. He is a good daddy.
He sees our persistence. He sees our pursuit. He sees our dreams. He sees our hopes. He sees our desires. He sees our life. He sees our joys. He sees our pain. He sees how we drop down at his feet or ask him for help again and again and he doesn't push us off or tell us we whine too much. Instead, he notices how we seek him as if he is our greatest treasure. Then, undeservingly, we dig up something amazing. Something that is just what we wanted. He does it in just the right way.
Because he knows us, we are his daughters. He is a good daddy.
Get Kelly's short daily blog post by email - click here.

Join the 4 Days to Fearless Email Challenge.
Or, book Kelly to speak at your next women's event or conference.