Originally published Friday, 20 October 2017.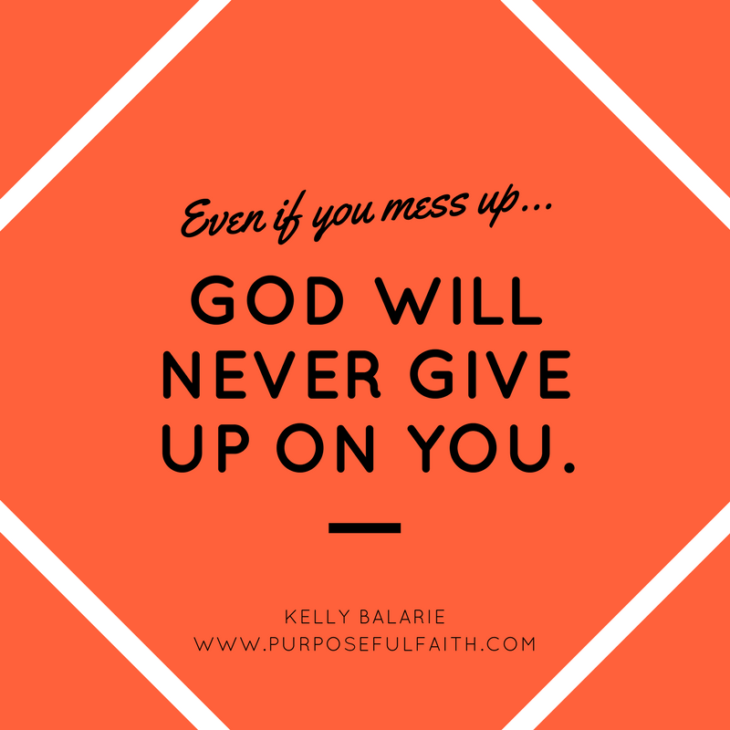 Dear Perfect Christian,
First, we want to acknowledge that you do not exist. You never can, nor will you ever exist. We are sorry to tell you this, but your mission is 100% impossible and we regret to inform you it is one God never called you to.
We also want to encourage you, finally, to let your shoulders relax. You can let down your guard. You can stop pretending you're a whole lot better than you look. You can let go of the messy drawers, the bad habits, the quick responses and stop beating yourself over the head with a self-improvement plan that never seems to work. You can inhale, let your stomach fill and then exhale.
You can rest. Finally, you can rest. You can find a daddy God who doesn't look at you for what you can do, but who you are in him. You can see him want to be near to you. You can see him approach you with the fullness of love.
He wants you, even when you don't want to see the horrible things you've done.
Breathe deep. Again.
There is peace for you.  Even when you are face-to-face with a horrible, ugly, unwanted failure. Still, there is peace, love and hope. Acceptance of failure is freedom.
I am writing you today with an invitation to let in- the love you hold at an arms-length. The love your always-unmet achievements declare you unworthy of. The love you keep away lest it make you feel needy. The love that will change you.
Today, let in...Christ. Let love in to a greater capacity.
What Jesus did covers what you don't do. What he did washes away the blame that sticks. What he did marks you blameless. What he did removes the status of "wholly unworthy" and leaves you with an identity of holy.
This status reminds you: you will mess up, but God never gives up on you.
Return here, to this reminder. It is your rest. He wants you, not your work. He wants your heart. Let him have it. Let it be immersed in the Living Water. Let it splash around, dance, have fun, be free and enjoy the goodness of him who loves you.
I'll meet you there.
Love, a fellow trying-to-be-perfect girl,
Kelly
Discover how to flee from fear and fly in faith through 4 Days to Fearless Challenge.
Get all Purposeful Faith blog posts by email - click here.