Originally published Thursday, 26 November 2015.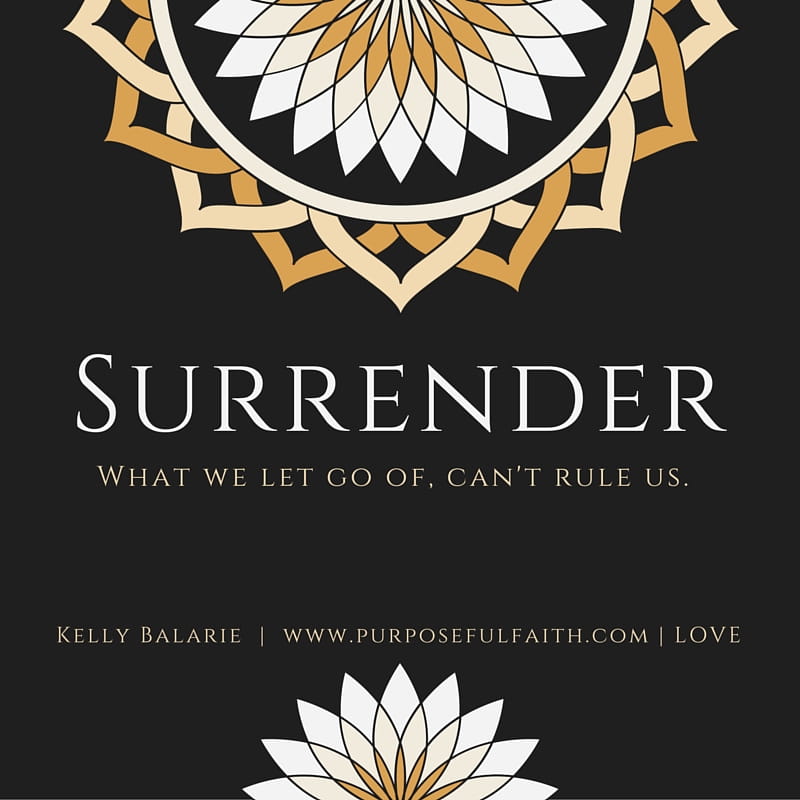 I see so many things called "impossibilities" right now. Blockades to progress. Markers of all I haven't been able to push through. Barricades of defeat. A funny thing happens with these things. Maybe you have noticed? The more we pass them, ponder them and pay attention to them, the less they look like barriers and the more they look like graven images.
They normally are the things God didn't fulfill. Things left undone. Things that torture a soul with the word, "unknown."
They exist and then they start to rule over us, like this:
I deserve to live in defeat.
I can't do it.
I will never find days "better".
Quicksand is my destiny.
God doesn't really care that I am stuck.
He won't help me out.
I can't make it.
I can't do this thing before me.
I will fall down and get hurt.
Others have it easier.
Yet, when we know the end from the beginning, we know we will end up okay. Just consider this...
It is easy to look at our kids and say, "Trust me, when you get older, it will get better, people won't be as mean."
Or to be stuck in traffic and say, "I am dead stopped, but soon enough I will get moving."
Or to watch a movie and know, "I will be okay at the end of this show, this ordeal will end."
Never give up.
Our bodies may be dying, but our spirits are being renewed every day.
For troubles are small and won't last,
but they are producing great glory that will last forever!
So don't look at the trouble you see,
look at what you have not seen.
Your troubles will soon be over,
but ur joys will last forever.
(2 Corinthians 4:16-18)
When we really know the "agony" will end,
we don't agonize.

When we stop relying on what we see, we start seeing
God's predictable and promised outcome. We feel safe.

When we see the finish line of pain,
we start to live in courage, rather than discouraged.
When we believe in what will come together, we consider less what never has.
I wonder, how are you living? His Word is sure-fire. More sure-fire than any of those circumstances above. We can't always see his workings, but we can be certain they will fire through to change the landscape of everything, always.
It's not so much about what we see and it is always about what we don't. It is not so much about what we "get," but always about what he is working to give. It is not so much about there here and now, but much more about the "will come" - and the holiness that also arrives in our own heart.
Trust in the Lord with all your heart and lean not on your own understanding;
in all your ways submit to him, and he will make your paths straight.
Prov 3:5-6
We don't have to understand,
we just have to stand to believe he is working
under the gears of our lives.
Stand to know encouragement: that the pain that stands before you - will end.
Not discouragement: that what you are confronted with will always be.
Where are you dwelling? In lands of possibilities or impossibilities?
Are you looking at what will never change or at what God has all power to change?
When we fear the unknown, we actually fear the idea of being out of control. We fear that we are losing our ability to impact a darn think - and we actually are. This is the point; God doesn't want you in control - he wants you to know he is. Not once. Not twice. But all the time.
Yesterday, I offered a challenge of losing "control". Of walking in greater surrender. I would love for you to join me in this pursuit to "let go and let God." For 31 days, we will push through a slice of control we continually want to eat. What is it for you? Might you consider releasing? If so, join in. The bloggers who take part in this will be writing about it on November 9. I am excited to share a portion of their journey too.
Let go. What we let go of, can't rule us inside. The hole that it leaves is replaced by more of God. More hope. More renewal. More encouragement. More life.
"So let's not get tired of doing what is good. At just the right time we will reap a harvest of blessing if we don't give up" (Galatians 6:9 NLT).
Get all Purposeful Faith blog posts by email - click here.
Join Kelly on her blog, Purposeful Faith, on Twitter and on Facebook.