Originally published Friday, 27 January 2017.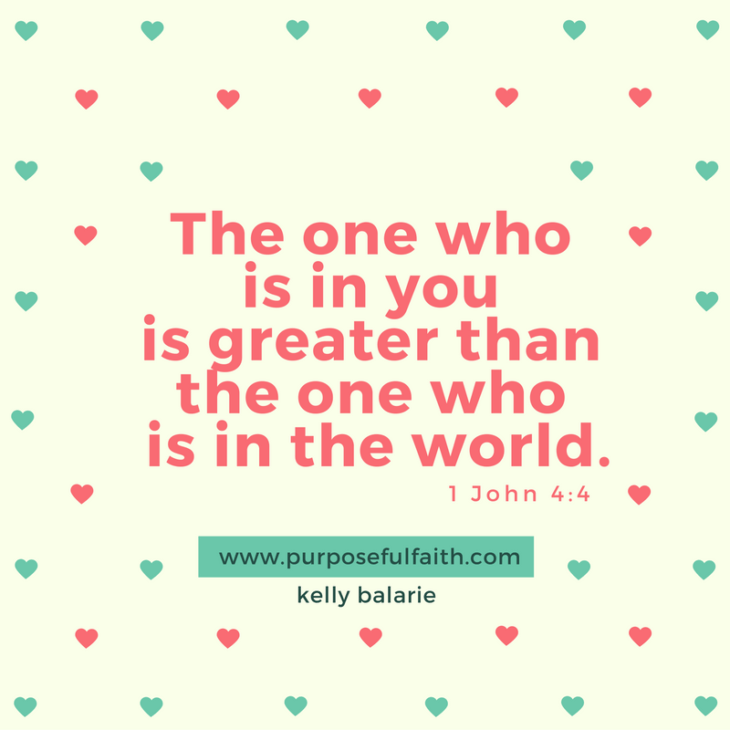 I walked. I not only walked, but I felt like I was in that place, that very special place, you only get to once in a while. It is that place where you mind stops thinking about the million and one things it has to do, and it starts thinking of Jesus. That is where I was. Each step was a movement with God and each prayer was one I knew he heard.
I turned the corner and walked next a fence. Still, I honed in on Jesus - his power, his life and his resurrection and what that meant in my life. Peace sat heavy- until, a bulldog scared the living daylights out of me. He was right next to me, moving along the fence, jumping and trying to attack. I jumped in fear. But, then I remembered, that dog can have a loud bark, but he can't really touch me.  A fence is between us. I am safe. As fast as I was fearful, I returned to being faithful.
Thank you, God.
The enemy jumps on us the same way. He's ready to bite our heads off. But, what I've realized is - the enemy's bark is worse than his bite when we trust God at his words. He can only bite us if we hop over the fence and enter into his territory. If we get caught up in the sound of his voice. Only then are we destructible and torn apart.
But, if we walk in God's territory, in places of trust, hope and love, he can't touch us. Try to scare us he may, but he can't touch us.
We are protected. We are safe. God puts a shield before us. He puts his armor around us. He places the mind of Christ within us.
When we walk in the Spirit, the enemy can only destroy the flesh. What is spiritual can't be touched by him, unless we allow it.
It releases us. We don't have to walk around in fear, afraid of the next catastrophe ready to befall us or the next dog ready to bite our head off. No. We move in faith.
My daughter is afraid of dogs. I lift her high and hold her tight. Nothing can harm her when she is in my arms.
God is doing the same with us. We are lifted above the fray above the mania when we take his words and say, "By golly, I'll believe those things."
I've been working on this. What I've found is - if I can walk with God's eyes to see, I'll walk in a way where the enemy lets me be. Each step I take to thwart him, discourages him. Each move I make in faith, is like a fake - where I move left and he moves right and we don't hit each other. I think it is working.
But, of course, upon reflection, I can see why: "Submit yourselves, then, to God. Resist the devil, and he will flee from you." (James 4:7)
What if today, rather than living ready to run from attacks, we lived ready to run into the full and unwarranted favor of God? What would it look like if we grabbed his Word and let it work, as if we really believed it? How discouraged might we make the very opposition in life, rising up against us?
God, may we keep our eyes on you. May we keep our gaze steadfast. May we know that nothing can touch us with your armor around us. In you, we are safe. In you, we are full. In you, we are brought to life. Thank you that you are within us and He who is within us is greater than He who is in the world. In Jesus' name, Amen.
About Kelly Balarie's book, Fear Fighting, Awakening the Courage to Overcome Your Fears:
Author and Speaker, Kelly Balarie didn't always fight fear – for a large part of her life, she was controlled by it. Yet, in her book, Fear Fighting: Awakening Courage to Overcome Your Fears, with God, Kelly charts a new course. Join Kelly, on the journey to go and grow with Christ's bravery, the Spirit's counsel and God's unending love that squelches fear. This book reads like a love letter from God, while offering practical heart-calming prayers, anxiety-reducing tips, and courage-building decrees that will transform your day. www.fearfightingbook.com
Take part in the 4 Days to Fearless Challenge.
Get all Purposeful Faith blog posts by email - click here.