Originally published Wednesday, 02 December 2015.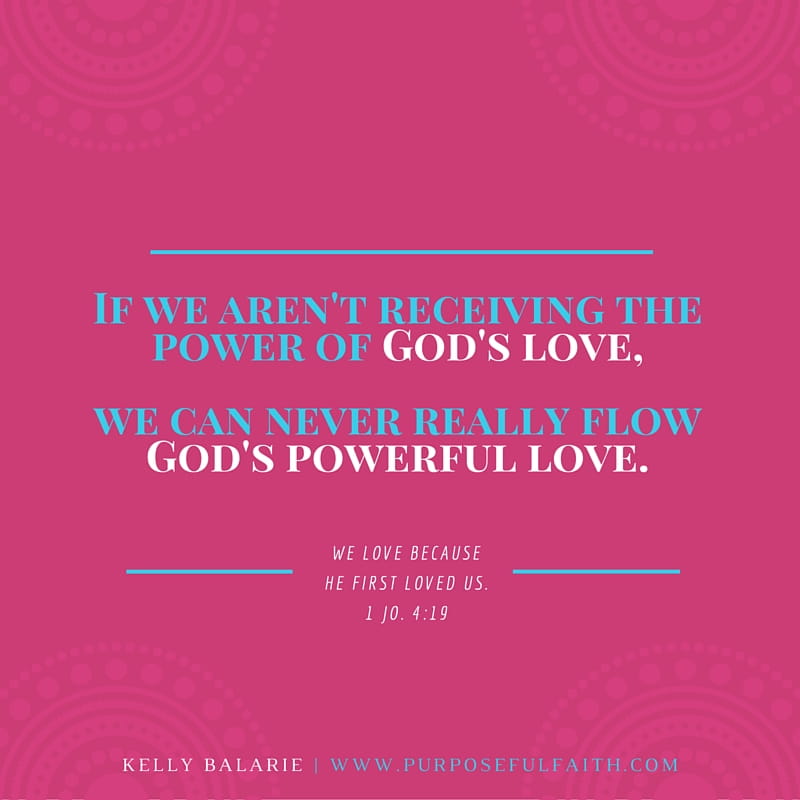 Are you anything like me? Do you ever find yourself running one-hundred miles an hour (which is a separate issue altogether), then crashing into the wall of, "I am exhausted," "I just royally messed up" or "God, he left me?"
When we hit the wall of faith, what tumbles down, often, is not the actions of our faith. In fact, sometimes, we can resurrect those even higher, wider and more diligently. But, many times, what tumbles is our underlying belief about God. Our trust of him. Our stronghold in him.
After repeated hits against this wall, our inner words eventually ring untrue making our outer words ring shallow. Our outsides end up displaying works that our insides are not so certain about. Our external life reflects irritation because our internals got stuck on an emotional rat race we never really wanted to be a part of, but still, we run like caged lunatics.
The ways to stop being hypocritical may surprise you. They are not ways that straighten your faith with the perfect windexed imaged of shine. I am not going to tell you: mean what you say and say what you mean, choose to really love, stop doubting, check your heart, and get your words right. Although these things are important, they will fall like seeds on 3-feet deep pavement if not coupled with getting to the root of the problem.
So, what makes our heads what to spontaneously combust with disappointment, shame and disgust after we fumble the ball of faith?
Hypocrites Truth #1: If we aren't receiving the power of God's love,
we can never really flow God's powerful love.
We love because he first loved us. 1 Jo. 4:19
5 Ways You Believe God Doesn't Love You (& How He Does)
1. God is mad at you.
He sees your every move and this includes your mess-ups (true). He is furious that you can't get your act together (false).
2. God is disgusted with your actions.
He loves me (true), but he doesn't like me (false).
3. God is looking to punish you.
He is a God of righteousness (true), therefore, just about every moment, he is watching to see the bad you will commit so he can relegate you to the corner, dunce hat and all (false).
4. God doesn't really care about you.
He is so high and mighty, he has more important people to attend to over you (false). He cares about the poverty stricken in Ethopia, the homeless on the Windy City streets and children enslaved (true), not you (false).
5. God won't come through for you.
He cares about your great heavenly rescue (true), but he doesn't care so much about earthly rescue from small problems (false).
Hypocrites Truth #2: God is not removing his hand from you, he is putting his hand on you.
He is not running the opposite direction, he is running your direction, arms open, eyes wide and smile big. He looks at you, his child, his fullness, his created image and he wants every single part of you. He has a jealous love for you. God wants you more than anything you want in your life.
Will you believe? Rather than hitting the wall of defeat, why not hit the floor dancing and swinging and moving to the new beat of his love. He asks you to dance. Will you? Grab hold of his life-giving hand and move in authenticity, truthfulness and love. He will take care of you. If believing is hard, take a moment to pray.
Prayer:
Dear Lord God, help me to believe that you are compassionate, merciful and slow to anger (Ps. 145:8). Help me to be okay with the idea that as a sinner, I am in continual need of a Savior. Help me to trust that you don't require proud perfection, but humble submission. Thank you that each time I fall is a chance to know your love in a greater capacity. Thank you that each time I drive wedges between myself and others, you stand ready to renew me in grace. Thank you God that you care about the details of my life, my heart and my spiritual progress. Make me more like you, less like me, so I can experience more of you. Less fearing your judgement and more trusting your love. Less agonizing over my problems and more bringing them to you. May you make me into a pure vessel of your love. Amen.
Easy Subscribe! Get all Purposeful Faith blog posts by email - click here.
Join Kelly on her blog, Purposeful Faith, on Twitter and on Facebook.