Originally published Monday, 20 April 2015.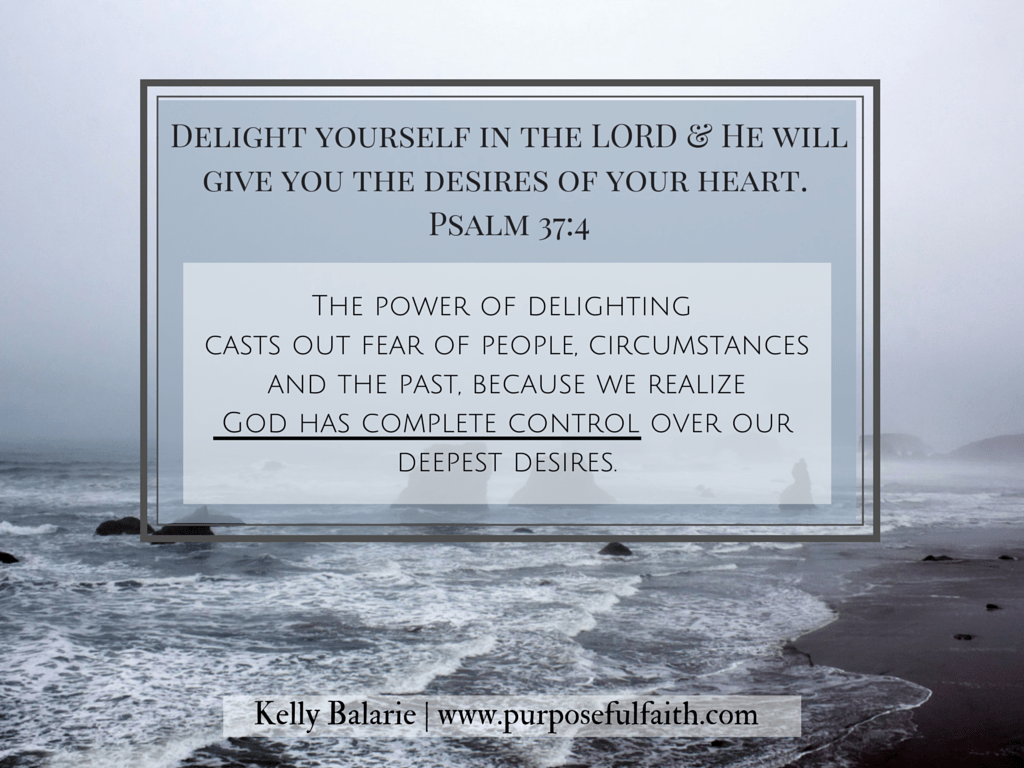 Most of the time, and I hate to say this, I do anything but what is right.
I get frustrated at crying kids.
Get irritated at the load of work I have to do.
Feel annoyed with people who get in my way.
And grab hold of a discontent heart.
I look at others and judge.
I gravitate towards sin, especially when I am not filtering life through God's Word. With the burden of my sin and the distance it causes between me and God, I have been considering how to approach this. Because, like Paul says, I normally end up doing the exact things I don't want to do. Then, I hate myself for doing them.
How do I do what is good to do and forgo what isn't?
How do I find God's joy and his blessings
as I cast sin aside?
God delivered a simple recipe of truth to answer these questions in the sequence of these verses:
1.) Delight yourself in the LORD; And He will give you the desires of your heart. (Ps. 37:4)
It's simple. Delight.
Delight in his truth.
Delight in his love.
Delight in his law.
Delight even more in his grace.
Delight in his power.
Delight in his sovereignty.
Delight in his being.
Delight in his guidance.
Delight in his mercy.
The more I delight, the more he will help me and offer me the deepest desires of my heart - the things I want the most. The things that I often try to obtain by sin. These are the things he wants to give me. With this, God pushes out any works based approach as I delight in him.
The power of delighting casts out all fear of the future, people or circumstances, because God casts out any control they have over my future.
When we delight, they have no weight on God giving us what we most desire in the deepest recesses of our heart.
2. Commit your way to the LORD, Trust also in Him, and He will do it. (Ps. 37:5)
If my ways are committed, then my ways are likely in his will. In this there is no disappointment, because I will what he wills. We are working in unison. It comes as no surprise to me that he says "he will do it."
We delight and commit - and he sees us through it.
When we delight in who God is and what he can and will do, all we want to do is commit to and trust in his amazing ways.
3. He will bring forth your righteousness as the light... (Ps. 37:6)
What is the result of delighting, committing and trusting?
He gives us the desires of our heart.
He does what we most desire.
​He brings righteousness.
The recipe for blessings is clear - we delight, commit and submit.
As we proclaim his goodness, sing songs of praise from our lips, we discover the joy that is God. We discover his ways, and we let go of our fears.
He makes us righteous solely by residing in him more. He delights us with the most amazing gifts of our lives, things we may not even be aware of, and he will do his will, which we also will in unison.
Let's stick to this recipe, my friends - it will yield amazing results.
Join Kelly on her blog, Purposeful Faith, on Twitter and on Facebook. Get all Purposeful Faith blog posts via email - click here.