Originally published Tuesday, 19 July 2016.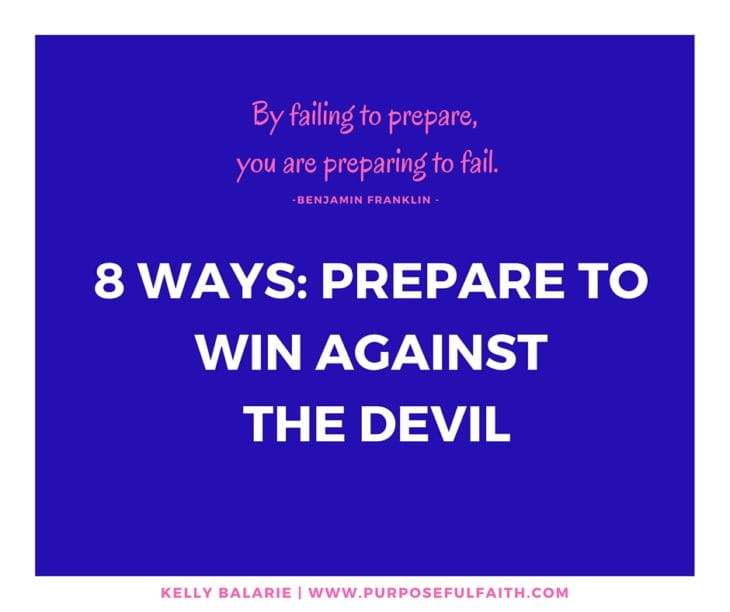 The devil loves us weak.
God loves it when we renew our S.T.R.E.N.G.T.H.
Do you know what this looks like?
"But those who hope in the LORD will renew their strength.
They will soar on wings like eagles;
they will run and not grow weary, they will walk and not be faint." Is. 4:31
Can you imagine not growing weary or faint?  Do you soar?
Or has the devil  kept a toe-hold on your coattails, preventing you from ever flying?
It's easy to let that happen. To stay down.
Just this morning I was driving and a little bug kept hitting my car. I started to get frustrated, "Why is he tailing me? He's making a mess of my window," I thought. What I failed to realize was that only 2 minutes before, I had been worshipping. This little pest stole the moment.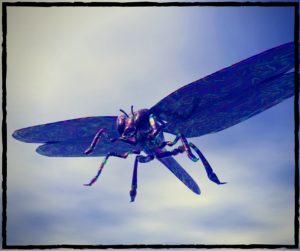 We all have pests chasing us. They try to steal God's place of glory in our heart. These little nuisances are often what the devil uses to drive our hearts away from God. We usually allow it.
What tends to be hard for us to accept is that straight up bible knowledge won't always save us. Why? The devil doesn't care how much scripture you know. He doesn't even care if you have the whole bible memorized. He doesn't care if you have a PhD in Christian Apologetics. He's never worried about the mind, the devil is always worried about the heart.
My warning to the church? Let's not get so enthralled with our mind, that we lose our heart in the process. Some churches, I believe, are allowing this.
This horrifies me. I don't want to live my life as a bible-toting mouthpiece, but as a woman wielding Jesus' power in the world. 
What about you? Might it be time to fortify your heart, the inner place? So the inner radically changes your outer world?
8 Tangible Tips to Renew S.T.R.E.N.G.T.H.
and Win the War against the devil:
1. Scripture list: Hunt the bible and dig out the best verses. Carry these on a sheet with you, post them on your morning mirror or hold them in your wallet. No matter what, rely on these words as if they are your crutches and you have no legs.
2. Train your mind to immediately notice the taunts of doubt, discouragement, devastation and despair. How? Take inventory of your feelings. When you hear those stinkers hit you, refer back to #1.
3. Respond with truth. The devil takes ridiculous statements and massages them to sound plausible in your mind. If you answer back with a hard-lined, get-out-of-here, truth-filled comeback - he will not as easily want to come back.
Example:
Devil: "If you are the Son of God," he said, "throw yourself down. It is written..." Mt. 4:6
Jesus: 'It is also written: 'Do not put the Lord your God to the test.' Mt. 4:7
After 3 attempts and 3 successful comebacks, Jesus won his wildnerness encounter with the devil. Keep on fighting the fight and the fight will subside.
Then the devil left him, and angels came and attended him. Mt. 4:11
4. Engage your mind with holy and you will find yourself committed to peace.
"Whatever is true, whatever is noble, whatever is right, whatever is pure, whatever is lovely, whatever is admirable--if anything is excellent or praiseworthy--think about such things." Phil. 4:8
5. Need Jesus all the time. All the time. Not a little bit of the time, but every time. Just think, if you are always calling on Jesus, how can the devil be calling you astray? 
"For the Son of Man has come to seek and to save that which was lost." Lu. 19:10
This means, call out, when you feel unsure. Call out when you feel heavy. Call out when you feel hungry. Call out when you feel tired. Call out when you need wisdom. Call out when you hit boredom. Call out when life gets futile.
6. Glorify God, out loud. Speak proud. Speak with the full strength of Jesus Christ behind you. Speak like one whose team, every time ends up as overcomer.
It sounds like this:
You reign and rule Jesus. You will win. Every time.
You are holy and mighty to save Christ. You will bring me through.
I can do all things through Christ who strengthens me. Period.
7. Thank God. If you are saying thank you, the devil can't as easily put a bag over your head and plumage your mind with the idea that you are being stolen, ruined and left in some far off land where God can't see you. Instead, you will rise up in wonder at all the riches God is raining down on you. Thankfulness is like a rainbow on a dark and rainy day. 
8. Hope. Endlessly believe in the power of God.
This is what it sounds like when put in action:
God is greater than my problem.
God will win in the end.
My light and momentary affliction is creating for me an eternal glory that far outweighs the here and now. 2 Cor. 4:17
Jesus stripes healed me once and they will do it again and again. He is healer. 
It may look like a windstorm today, but God is pushing into me his image and I will stand firm.
The Lord is doing an inner work; it transcends my vision. 
God will always be faithful. I can walk in complete assurance of this.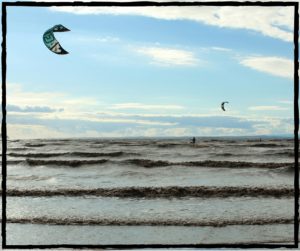 Soar.
Grab hope.
Fly high.
Glide.
Find new heights of faithfulness,
God will be your strength.
Get all Purposeful Faith blog posts by email - click here.
Join Kelly on her blog, Purposeful Faith, on Twitter and on Facebook.