Originally published Wednesday, 13 December 2017.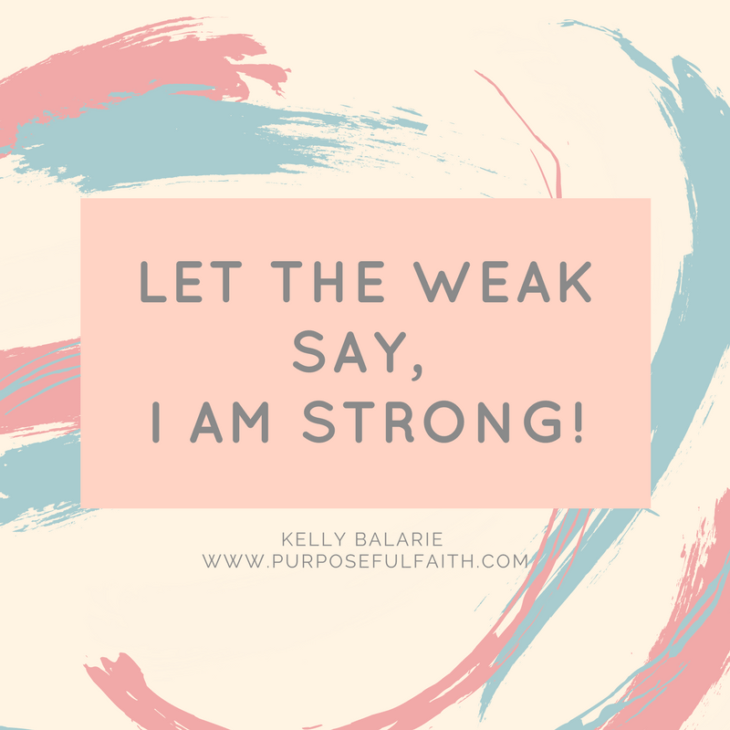 Everyday, I know I should at least fit a walk into my schedule.  I should get my shoes on and move beyond the boundaries of my complacency, so I don't:
- lose strength
- waste away
- gain unintended weight
- make my heart unhealthy
We all think about our physical health, at least sometimes. We take vitamins, make vegetables, drink water, take the stairs. Even if we aren't so good at it, we normally think about it, or how to improve it. We know it is important to our vitality.
But how often do we consider our spiritual health? Our spiritual fitness?
So we don't:
- lose strength in the Lord
- waste away, only to find ourselves one with the world
- gain unintended weight, or baggage, we are not meant to carry
- find our our heart unhealthy
Today, let's stop for a moment and consider why our strength and fitness in the Lord is so important.
"I don't know about you, but I'm running hard for the finish line. I'm giving it everything I've got. No sloppy living for me! I'm staying alert and in top condition. I'm not going to get caught napping, telling everyone else all about it and then missing out myself." 1 Cor. 9:26-27 MSG
We want to be spiritually fit. But what does that mean?
I believe it means we:
Are led by the Spirit and not the flesh.
In the Spirit, we are strong. But if we're driven by our own efforts, we quickly learn -- we're weak.
Follow Christ's life, truth and ways.
"Whoever dwells in the shelter of the Most High will rest in the shadow of the Almighty." Ps. 91:11
Be fishers of men.
When God calls us to cast our nets into risk, and we do, he often encourages our hearts to keep doing it. Here, we learn to be risk-takers instead of home-dwellers.
Fellowship with God, constantly.
In Christ, we come out of our weakness, stress and fears to find ourselves equipped and empowered by his grace.
Have a readiness to go.
The more we get our running shoes on, the easier it gets to move out the door.
Stand firm in our identity.
When we know who we are, it doesn't work so well when the enemy tries to tell us we are someone else.
Seek purity.
When sin drops off of us through confession, we become more and more alive. We're aware of the God who lives in us and all the promises he has for us. Rather than getting caught up in our shame, we become enamored with His name, Jesus.
Today, may you and I choose to walk in spiritual fitness.
Kelly's new book, Fear Fighting: Awakening Courage to Overcome Your Fears has been called "A must read," "Breathtakingly honest" and a "Great Toolbox to Overcome Fear." Read it today.
Discover how to flee from fear and fly in faith through 4 Days to Fearless Challenge.
Get all Purposeful Faith blog posts by email - click here.