Originally published Friday, 01 April 2016.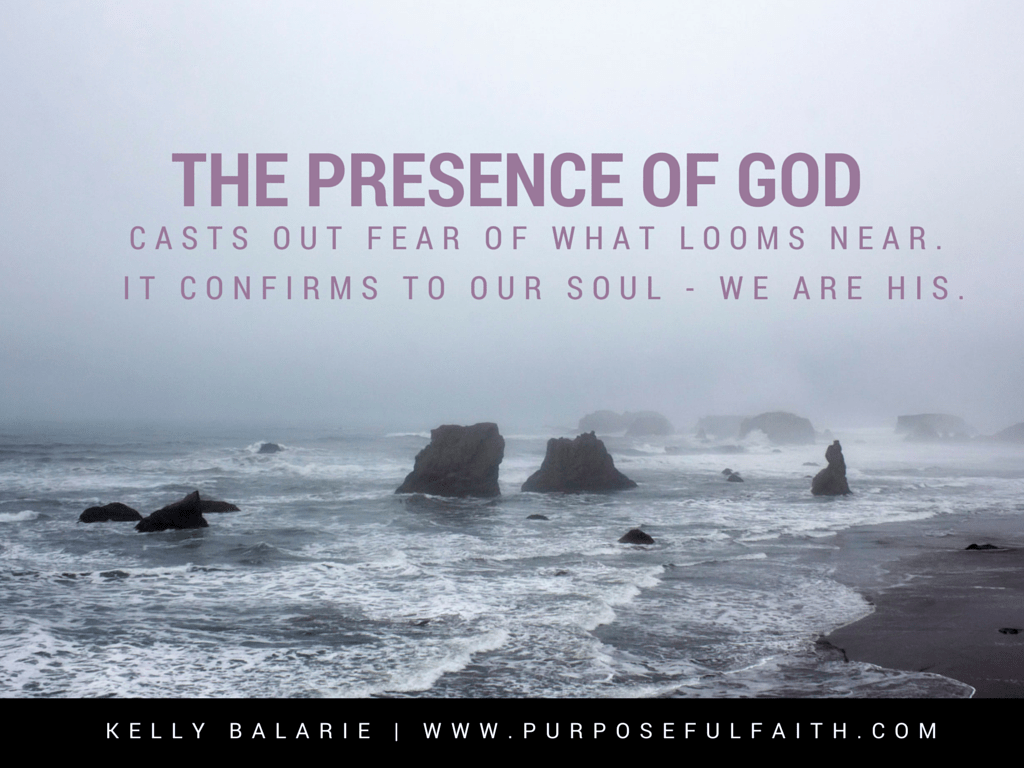 I love God. I love him a lot. So, why do a whole bunch of common things, seem to draw me away so easily? Not all these things, in themselves, are bad. Many are not damaging. Almost all, are not sinful, and perhaps this is just the problem. They go undetected as their current moves me out.
Do you feel yourself slowly drifting?
What normally goes undetected as it floats you miles off?
10 Faith-Squeezers that are Likely Happening in your Day:
- Going gangbusters on family activities
- Getting caught up with life's incidentals
- Becoming all wrapped up with another person
- Planting my face on TV, iPhone or iPad
- Driving like a routined robot on a schedule
- Expecting things to happen
- Getting frustrated when they don't
- Allowing anxiety and worry to seep in as a result.
- Letting the monotony of life, make me monotonous
When we float by the tides of life's demands,
we sink into a rip-current that seemingly sends us miles from God.
So, how do we stay, as we always were? How do we stay on fire?
3 Tips To Stay Wild About Your First Love:
1. Put God first - and keep him there!
Just the other day, I was outside. I was taking a second to bask in the wonder of Spring budding. I was observing. Until, someone called my attention away. They needed me. I couldn't say no. I felt awkward saying, in a random moment, "Hey, I'll get back to you in a bit, I am spending time with God." Sometimes, our need to please gets in the way, of our need for God. It doesn't mean, we shouldn't value those we most value, but it means we must always value God first.
I keep my eyes always on the Lord. With him at my right hand, I will not be shaken. (Psalm 16:8)
Apply this:
- Set aside time with God, and reserve that as his.
- Devote your first portion to God in the morning. Wake up and be with him.
- Ponder God's Word throughout your day.
2. Experience him.
When I am in my car, sometimes the most restorative thing I can do, is worship. It is my time to turn up the music, to focus my mind and to literally see Jesus as the music plays. Whether it is in a car, at your house or on a 5-minute walk, Jesus is always waiting. Experience the fullness of his life, death and resurrection. When you find yourself in the center of God's amazing, it is hard not to more and more drawn to it.
Apply this:
- Turn on worship music.
- Observe nature on a walk and thank him for his creation.
- Close your eyes and see Jesus, hear his words and ponder his parables of old.
3. Ask.
I used to tell my brother (yes, I was the bossy oldest child of six), "You don't receive, because you ask not."
I don't have any idea who says something like this, but apparently - I did! But, I can't help but think how often this is the case with us. In our relationship with God, we often ask not and then we get not. It's not that he doesn't want to give, but just that it is hard to force a giant gift into someone's hands that are closed. Are your hands closed?
When we ask, we sending God a message of acknowledgement
that he is provider, sustainer and giver; his reply often - confirms it.
Apply this:
- Say, "God, I want you first of all and above all."
- Ask again, all day long as things go wrong - and right.
- Ask for wisdom on how to respond to those who bang into you.
- Ask for a mind set on all things Spirit.
Ask and it will be given to you; seek and you will find; knock and the door will be opened to you. Mt. 7:7
God has not left you, most likely, you have left God. But, be not discouraged, you are raising your arms, pulling together your strength - and with these three tips - are well on your way to swimming back to him.
Get all Purposeful Faith blog posts by email - click here.
Join Kelly on her blog, Purposeful Faith, on Twitter and on Facebook.