Originally published Monday, 28 November 2016.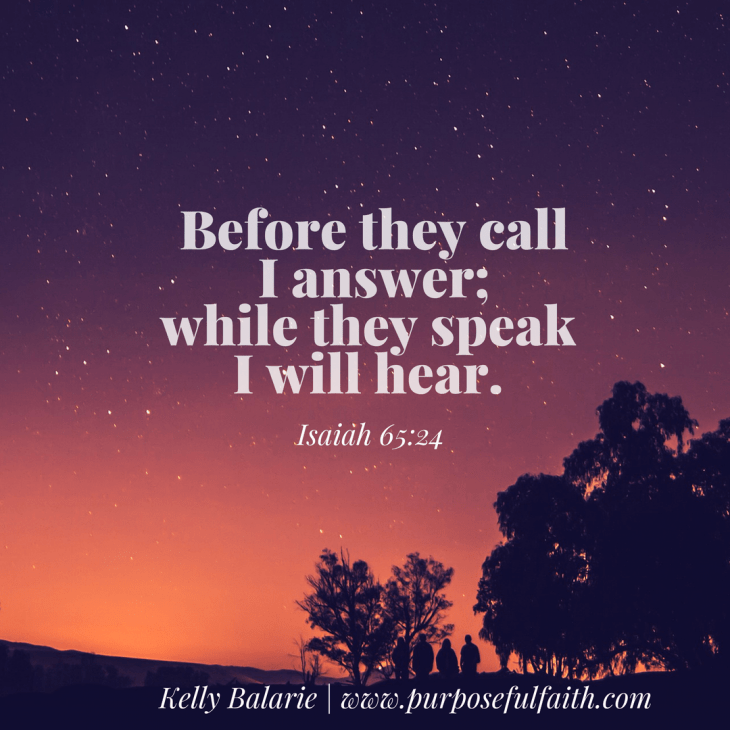 My foot slipped. I couldn't catch myself, not with the bundle of love I had in my hands. I took the fall. Rather than grabbing the railing or even putting a hand down to break the fall, I let my hip hit the stairs - hard. I held on to her. Child. Must. Be. Safe.
Boom! Boom! Boom! The impact left my hip sore for weeks. Child. Must. Be. Safe.
She didn't even so much as touch the floor. She was saved. After the thrill of her ride, she got up, laughing, she was scuff-free.
God loves to save us from our worst falls. He lifts us right above them. Child. Must. Be. Safe.
So do not fear, for I am with you; do not be dismayed, for I am your God. I will strengthen you and help you; I will uphold you with my righteous right hand. Is. 41:10

A thousand may fall at your side, and ten thousand at your right hand; but it shall not come near you. Ps. 91:7

He will cover you with his feathers, and under his wings you will find refuge; his faithfulness will be your shield and rampart. Ps. 91:4

You, O LORD, will not withhold Your compassion from me; Your lovingkindness and Your truth will continually preserve me. Ps. 40:11
Child. Must. Be. Safe.
For You have been my help, And in the shadow of Your wings I sing for joy. Ps. 63:7

For in the day of trouble He will conceal me in His tabernacle; In the secret place of His tent He will hide me; He will lift me up on a rock. Ps. 27:5

He who dwells in the shelter of the Most High Will abide in the shadow of the Almighty. Ps. 91:1

God is our refuge and strength, an ever-present help in trouble. Ps. 46:1
Child. Must. Be. Safe.
You make your saving help my shield, and your right hand sustains me; your help has made me great.

You provide a broad path for my feet, so that my ankles do not give way. Ps. 18:35-36

...the Lord your God goes with you; he will never leave you nor forsake you. Deut. 31:6

You are my refuge and my shield; I have put my hope in your word. Ps. 119:114

I keep my eyes always on the Lord. With him at my right hand, I will not be shaken. Ps. 16:8
Child. Must. Be. Safe.
The Lord will fight for you; you need only to be still. Ex. 14:14

As for God, his way is perfect: The Lord's word is flawless; he shields all who take refuge in him. Ps. 18:30

What, then, shall we say in response to these things? If God is for us, who can be against us? Ro. 8:31

But you, Lord, are a shield around me, my glory, the One who lifts my head high. Ps. 3:3
Child. Must. Be. Safe.
The name of the Lord is a fortified tower; the righteous run to it and are safe. Prov. 18:10

For who is God besides the Lord? And who is the Rock except our God? 2 Sam. 22:32

Do you think I cannot call on my Father, and he will at once put at my disposal more than twelve legions of angels? Mt. 26:53

The Lord is a refuge for the oppressed, a stronghold in times of trouble. Ps. 9:9

Truly he is my rock and my salvation; he is my fortress, I will never be shaken. Ps. 62:2
Child. Must. Be. Safe.
In peace I will lie down and sleep, for you alone, Lord, make me dwell in safety. Ps. 4:8

But the Lord is faithful. He will establish you and guard you against the evil one. 2 Thes. 3:3

No weapon that is fashioned against you shall succeed, and you shall refute every tongue that rises against you in judgment. Is. 54:17

Though I walk in the midst of trouble, you preserve my life; you stretch out your hand against the wrath of my enemies, and your right hand delivers me. Ps. 138:7

...but he who was born of God protects him, and the evil one does not touch him. 1 Jo. 5:18
Child. Must. Be. Safe.
When you fall down the stairs of life, there is one who will run to your rescue. His name is Deliverer. Fear not, he goes with you.