Originally published Thursday, 17 September 2015.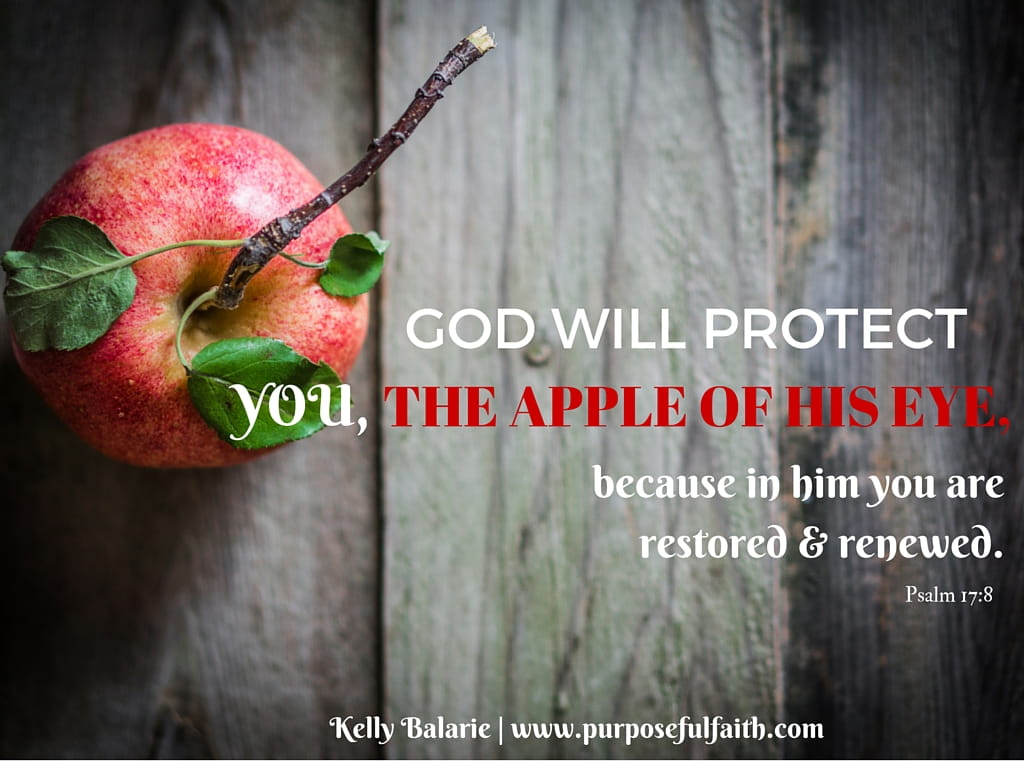 I find it's easy to go through life focusing on the next destination. To move from house to gas station, gas station to grocery store instead of from hope to hope, life to life. It's easy to allow people, places and problems to become distracting diversions that keep you from deep devotion.
I know, because between morning devotions and evening prayer
I seem to get stuck in an afternoon wasteland.
Operating in this mode makes me feel like I am driving around with a zoned out head and a fogged up window. It makes me feel like I am going through the motions of life on yet another ground hog day. It makes me wonder how I find God in the mundane, in the streets and in my head.
God, how do we get through the craziness of life
and still keep the magnificence of you?
15 Ways to See God in Ordinary Life:
1. Pray through your day.
The LORD is near to all who call upon Him, To all who call upon Him in truth. Ps. 145:18
2. Make the choice to rejoice.
Rejoice in the Lord always. I will say it again: Rejoice! Phil. 4:4
3. Let gratitude rule your attitude.
Give thanks in all circumstances; for this is God's will for you in Christ Jesus. 1 Thes. 5:18
4. Dwell on the good.
Hold on to what is good. 1 Thes. 5:21
5. Protect, project and inject love.
A new commandment I give to you, that you love one another: just as I have loved you, you also are to love one another. Jo. 13:34
6. Shine forth the source of your light.
Do not quench the Spirit. 1 Thes. 5:19
7. Be patient in pains, with people and through persecution.
Better a patient person than a warrior, one with self-control than one who takes a city. Prov. 16:32
8. Find the complete joy in expectation.
Be joyful in hope, patient in affliction, faithful in prayer. Ro. 12:12
9. Dwell in humble places.
Be completely humble and gentle; be patient, bearing with one another in love. Eph. 4:2
10. Submit every particle of your being to his authority.
Submit yourselves, then, to God. Resist the devil, and he will flee from you. Ja. 4:7
11. Seek to do good all the time, for all time.
Let us not become weary in doing good, for at the proper time we will reap a harvest if we do not give up. Gal. 6:9
12. Get still in the face of busy.
Be still before the Lord
and wait patiently for him;
do not fret when people succeed in their ways,
when they carry out their wicked schemes. Ps. 37:7
13. Keep heart and know God will arrive.
Wait for the Lord;
be strong and take heart and wait for the Lord. Ps. 27:14
14. Meditate on God's Word through the day.
But his delight is in the law of the LORD, and on his law he meditates day and night. Ps. 1:2
15. Do not worry.
Therefore I tell you, do not worry about your life, what you will eat or drink... Mt. 6:25
When we live with God,
we live branded with his acceptance, approval and adoration
marked all over us.
We start seeing the things that our fogged up soul windows could not see before.
God won't let hearts that dwell within his lands be shaken by the earthquakes that dwell in ours. Ps. 55:22
Seeing God in our day provides us the hope that he will make a way. Is. 40:31
Eyes set on God can't as easily break down from the mayhem of life breaking down around them. Ps. 16:8
God will protect, you, the apple of his eye, because in him you are restored and renewed. Ps. 17:8
As we are seeking God's strength, he is strengthening us. Is. 41:10
God is working good tidings for us as we grab his hand and follow. Ro. 8:28
Remain in me, as I also remain in you. No branch can bear fruit by itself; it must remain in the vine. Neither can you bear fruit unless you remain in me. Jo. 15:4
All deliciousness, all fullness and all greatness is found, not in the successful shooting around of a day, but in knowledge of the sustainer of our shoot. When we become the needy branch reliant on the vine, suddenly even the mundane becomes glorious.
Get all Purposeful Faith blog posts by email - click here.
Join Kelly on her blog, Purposeful Faith, on Twitter and on Facebook.