Originally published Monday, 02 January 2017.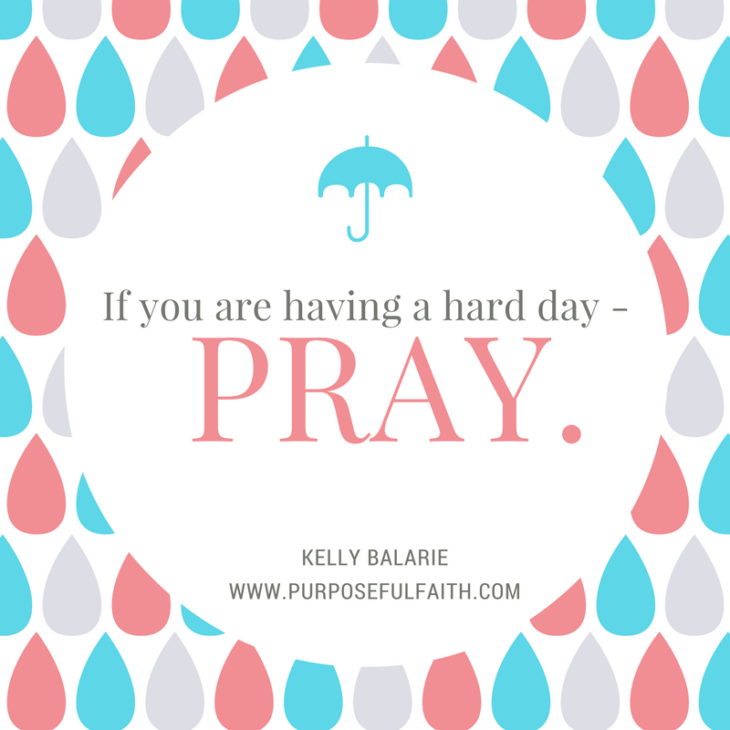 There is one tactic that can literally change the outcome of your daily wars (you will see exactly how below). It can help with people problems. It can reconstruct your mental state. It can abolish the feelings of despair. Do you know it?
Likely not. I think the majority Christians - know of it, but they know not - the power of prayer. 
There are 3 reasons why:
1. They got hurt.  They prayed for something big, yet nothing big happened. They, now, figure prayer is an outdated practice.
2. They have to wait. They give up before God gets up to fix their predicament.
3. They get bored. They think prayer is pleading endlessly about other people; there's nothing for them.
Prayer sounds good on face value but on our knees?
Well, we'd rather be anywhere else, doing anything else, to fix our something else  -
than praying. We'd rather be - doing, than - praying. We'd rather be - posturing, than - praying.
This is our problem; this is why we stay stuck. 
Being on our knees hurts. Our very feet that want to go, fix and control circumstances are cut out from under us.

Yet, what if this is the point?
Perhaps, God has us on our knees, because our feet can't bring us where our knees will.
And, this I am learning: A man will get more done on his knees than he ever will a lifetime on his feet.
The power of prayer is sometimes subtle, but it is also potent. I call my husband sometimes, and say, "I've been praying for you." He replies, "I know. I can tell. Keep it up."
You don't think that changes his moment? It changes mine. My faith is renewed in a God - who answers.
This is not an isolated incident either. Prayer works, I'm finding. It wants to release captives from shame. It wants to change circumstances 360 degrees. It wants to restructure bodies, broken. It wants to change hearts, today.
Moses lifted his hands in prayer and look at how it worked for him:
As long as Moses held up his hands, the Israelites were winning, but whenever he lowered his hands, the Amalekites were winning. When Moses' hands grew tired, they took a stone and put it under him and he sat on it. Aaron and Hur held his hands up—one on one side, one on the other—so that his hands remained steady till sunset. So Joshua overcame the Amalekite army with the sword. (Ex. 17:11-13)
Our power to win is often held within the power of prayer. 
When Moses lifted his hands to pray, the Israelites were front-runners. When he dropped them, and grew weary, they fell behind.
Someone had the insight to realize this. Someone noticed the power of prayer. Do we?
Aaron and Hur responded; they seized constant prayer by: holding "his hands up - one on one side, one on the other—so that his hands remained steady till sunset." They made it happen.
Do we make constant prayer happen?
There are mountains God, with us, God wants to move. (Mt. 17:20)
Prayer isn't pleasantries. It isn't niceties offered up to appease a mean God. It isn't a way to gain favor with God for the bad stuff you did yesterday. It is the real charge of heaven falling on earth. It is strength for weakness. Hope for despair. Renewal for recovering addicts. Recovery for controllers. Realizations for the real pursuers of God's heart.
Lift your hands; you'll win. I think it is that simple. It's the faith that makes it so. So believe.
Order Kelly Balarie's new book, Fear Fighting: Awakening Courage to Overcome Your Fears.
Get all Purposeful Faith blog posts by email - click here.