Hungering for Home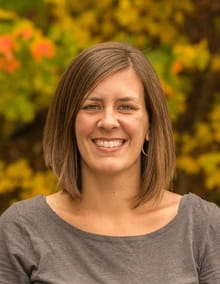 This past Sunday in church, our pastor spoke of how common it is for people who are about to die to lose their appetite. He then shared of a man who was on his death bed and was offered food. The dying man tried to eat but was unable to do so, and politely declined. He then opened his mouth and explained, "The Bread of Life is near."
As sad as that situation was, what a lovely testimony to have such a firm hope in the Bread of Life that awaited him in glory.
It got me thinking about whether I truly hunger for the Bread of Life, or whether I satisfy my appetite on temporary, worldly fare.
Have you lost your appetite for the things of this world?
Do you hunger for your heavenly home?
Do you hunger for Him?
"Come, all you who are thirsty,
come to the waters;
and you who have no money,
come, buy and eat!
Come, buy wine and milk
without money and without cost.
Why spend money on what is not bread,
and your labor on what does not satisfy?
Listen, listen to me, and eat what is good,
and you will delight in the richest of fare."
~ Isaiah 55:1-2
"Because your love is better than life,
my lips will glorify you.
I will praise you as long as I live,
and in your name I will lift up my hands.
I will be fully satisfied as with the richest of foods;
with singing lips my mouth will praise you."
~ Psalm 63:3-5
"My food," said Jesus, "is to do the will of him who sent me and to finish his work."
~ John 4:34
"Blessed are those who hunger and thirst for righteousness,
for they will be filled."
~ Matthew 5:6
This is Day 22 of 'Defining Home in 31 Days.' Click here to see the contents page for this series.
---
---