Originally published Wednesday, 22 March 2017.
I am such a country girl. I was raised hunting & fishing and lived on a farm. I lived in rural Mississippi, really, really rural! We went to town once a month to get groceries --- and that means --- milk, butter, and eggs. We grew everything we ate --- all the vegetables, fruit, spices.
Because I was raised that way, my sister and I learned to love to play in the wilderness. We loved being in the forest behind our house and playing dolls or school or house. We put an old chair out there and dug around in the trash to get goodies for our "home." Hanging out in the wilderness, back then, proved to be great, all-day fun, and it left me with such wonderful memories.
But being in the wilderness isn't always fun, is it? It can get dark. You can get lost. It can be lonely.
We can go through many tests as a Christian. Tests are not actually our enemies. They are our friends. They teach us. They show us who we are when we are squeezed.
One of those tests is the Wilderness test. The wilderness test comes when we feel spiritually dry as if we're in the desert. As if no one is around, no one understands, and no one cares.
Paul was pressed from every side. Let's look at 2 Corinthians 6:4-5 of the NLT version, "In everything we do, we show that we are true ministers of God. We patiently endure troubles and hardships and calamities of every kind. We have been beaten, been put in prison, faced angry mobs, worked to exhaustion, endured sleepless nights, and gone without food." then, in verses 8-10, Paul continues "We serve God whether people honor us or despise us, whether they slander us or praise us. We are honest, but they call us impostors. We are ignored, even though we are well known. We live close to death, but we are still alive. We have been beaten, but we have not been killed." Paul was exhausted and pressed, and the obstacles were everywhere.
Some of you have been pressed from every side. Your pressing may look different from Paul's pressing, but you have been pressed nonetheless.
The God who got you through that previous thing is going to get you through this one!
Sometimes, when we are in the middle of the wilderness, in the middle of testing, we can't hear God. Ps. 42:1-2 puts it like this, "As the deer longs for the streams of water, so I long for you—O God. I thirst for God, the living God. When can I go and stand before him?"
Here's what you need to do about finding hope in the wilderness:
#1) Read Luke 4:1-13. What did Jesus do every time He was tested? He quoted Scripture. There is power in Scripture. You must be in the Word to know what power you have. Hosea 4:6 says my people perish for lack of knowledge. You likely don't even walk in all the power you have been given. When you are in the middle of testing, in the wilderness, you can stand strong on what the Word of God says – that is eternal hope. He will not leave you. He will not forsake you. He holds you up with his victorious right hand.
#2) You must learn to be a "driver" in the wilderness. There's a big difference between being a driver and being a passenger. Passengers in a car can be completely disengaged. Passengers don't have to be aware of where they are going. They don't have to know the right turns to make. They don't have to be safe and wise. Drivers steer the car. They must be keenly aware of their surroundings. A Good driver takes responsibility for the car and all those affected. Drivers don't whine. They don't place blame. They don't ask why. They just drive.
The Israelites were rescued from slavery through the leadership of Moses. He led a national revolt because God spoke to him to do so. He gathered the people, and they literally ran for their lives as the Egyptians came chasing them. They had been beaten, abused, malnourished, and mistreated. Would they get across when they got to the Red Sea? --- God showed up and gave them a miracle. When they got to the other side of the Red Sea, the real testing began. They waited for their deliverance to the Promised Land for 400 years. Testing comes.
Exodus 13:17-18 says that God did not lead the Israelites along the easiest route, even though it was the shortest way. He said that if it got too tough and they were faced with a battle, they might just change their minds and give up! They might just turn around and go home!
Think about that for a minute. Have you been asking God why? Why am I here? Why am I wandering? Could it be that you're being led in a roundabout way because God is teaching you? Don't ask why – just drive!
#3) When you come out of the wilderness, out of the season of testing – there's rest. There's peace. There's hope. So replenish during this time. Take the time to assess what you've learned during that time in the wilderness. Take the time to rest in Christ's eternal peace. One of the fruits of the spirit is hope. Hope was given when you accepted Christ as your Savior.
Some of you have experienced a temporary setback. It could've come in the form of abuse or divorce or death or a disappointment or loss of job or hardship. But for whatever reason, you've had a setback. I want to remind you that God has given you every tool you need to survive this setback. He is the God of yesterday, today, and tomorrow. He is the God of second chances. He is hope for those of you who find yourself hopeless today. He is strength for the weary, overworked, exhausted, and overwhelmed. He is your all in all, your everything. My prayer is that you would truly embrace the hope that He offers today.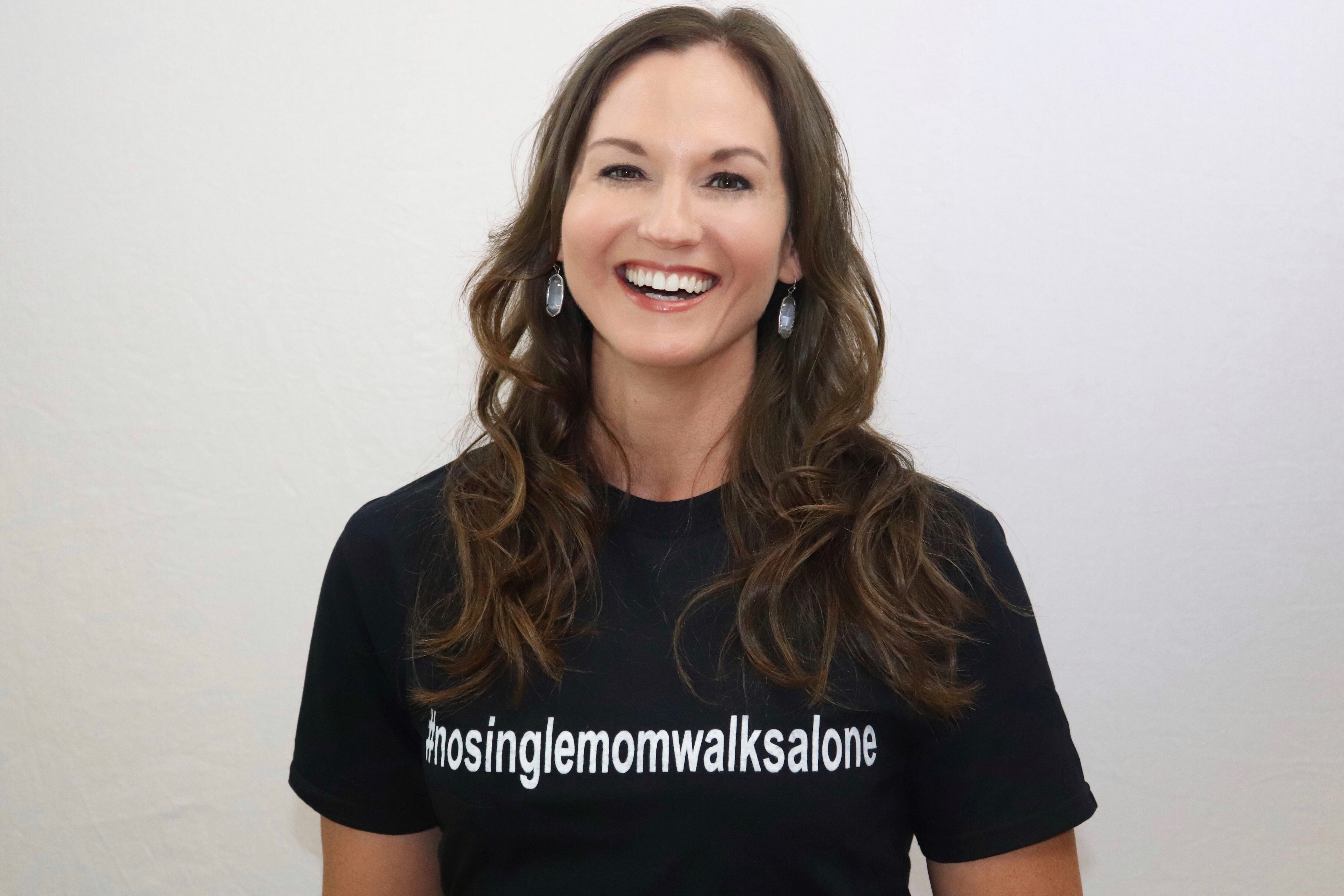 Jennifer Maggio is an award-winning author and speaker, whose personal journey through homelessness, abuse, and multiple teen pregnancies is leaving audiences around the globe riveted. At 19, Maggio was pregnant for the fourth time, living in government housing on food stamps and welfare. She shares with great openness, her pain, mistakes, and journey to find hope in Christ. She ultimately became an 11-time Circle of Excellence winner in Corporate America. While a vocal advocate for abstinence, and sustaining today's marriages, Maggio recognizes that single parenthood exists and is passionate about seeing these parents thrive. She left her corporate successes behind to launch a global initiative to see single moms living a life of total freedom from financial failures, parenting woes, and emotional issues. Her passion is contagious, and her story has been used to inspire thousands around the globe. Today, Jennifer works to ensure that no single mom walks alone as the founder of the national profit, The Life of a Single Mom. For more information and resources, visit the website HERE.