Originally published Tuesday, 12 July 2022.
I used to listen for Holy Spirit in the quiet hours in still darkness, morning cracking open her eyes with slow blinks. Offering slowness, a gentle beginning to the world's rush of day. My heart was awake, I had no doubt. Tender, open, expectant, brave. It had energy to enter into a space tucked deep within me, a bit holy—timeless and real.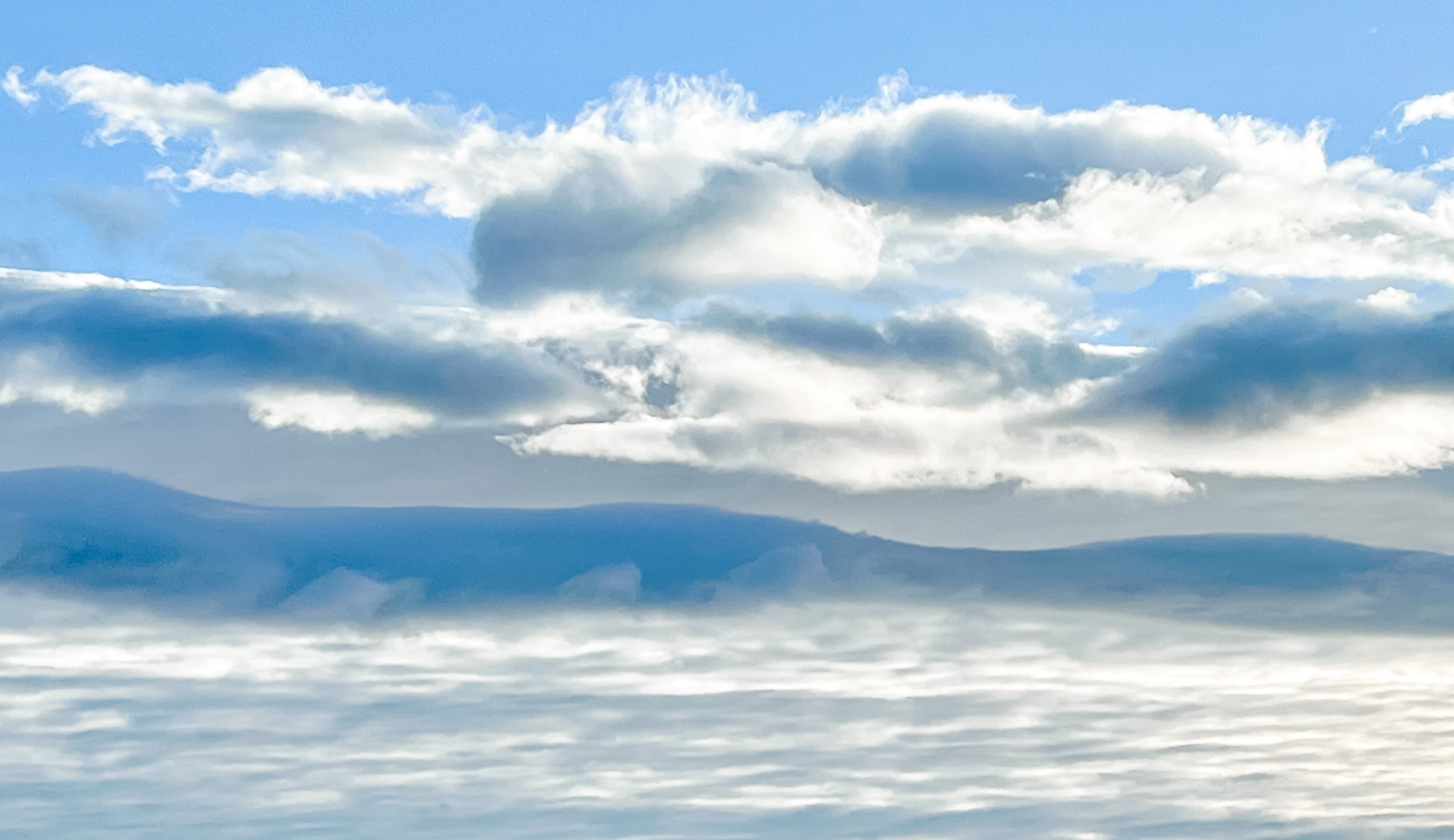 I would not look at my phone, or read anything, or talk to anyone. I would try not to think, to form ideas—even words to pray. All helped me enter this wide-open sacred space. But what I loved most was that my mind had not yet grabbed hold of plans, ideas, opinions about the day. Could mental fog be a good thing, perhaps? I think so, if the reward is a heart that feels like it has no competition; it has room enough to speak.
In this space, imagination is the boss. It leads. It directs. It invites, instructs, inspires, and sings. Spirit breaks open barriers in me that would otherwise struggle to receive what He has to give. I surrender understanding, and ask Wisdom to paint visual pictures, in my imagination, of love, of hope, of peace, of possibility. And in this space I move with Her, eager to experience where love lives, what hope sounds like, what it looks like to be seen as a bride, a beloved, a child. Here, I exist, in love, love, love.
It is a battle to stay here, to stay inside love. To stay inside Jesus' heart. To stay connected to Holy Spirit throughout the day. And the image that C.S. Lewis, in The Chronicles of Narnia, the beautiful series that my friend and I are reading together this summer, paints for me is a help: how characters in the stories so easily forget the very important information that Aslan implores them to remember when hunger or comfort or fear—or any other human weakness—distracts them from what is good and true. Likewise, in my weakness, in my sinful nature without God, I so easily lose a sense of God's peace. I so easily become an orphan. I so easily forget who I am and who He is and how I am so dearly loved.
Dear heart, turn back, turn back, turn back.
I long for heaven. I long to see, with my physical eyes, what now, only the eyes of my imagination can. I want my mind to be blown. I want my senses to explode. I want my heart to have nothing else compete with it—have it beat as one with His.
May our minds be foggy in the best ways, friend—if that means we, overall, have less doubt and more capacity to receive all that our beautiful God has to give.
Tell me about a time when you felt your mind was a bit foggy—and your heart was a bit more open. I can't wait to hear. Or, write a poem about it. Below, I've shared a poem I wrote today. Also, join us at Loop Poetry Project here.
Rich blessings to you now,
Jennifer
---
Am I here just thinking of you
empty hands emptied
pen smeared with paint from
when we tried Chèvre then
White Dove on the walls but
I hold onto it tightly now,
tool of excavation to what
is hidden (what you feel, I
know) so let's go there
all the way
without apology or road map
all the way
all the way
home.
This post appeared originally at jennifer.camp