Originally published Monday, 29 June 2015.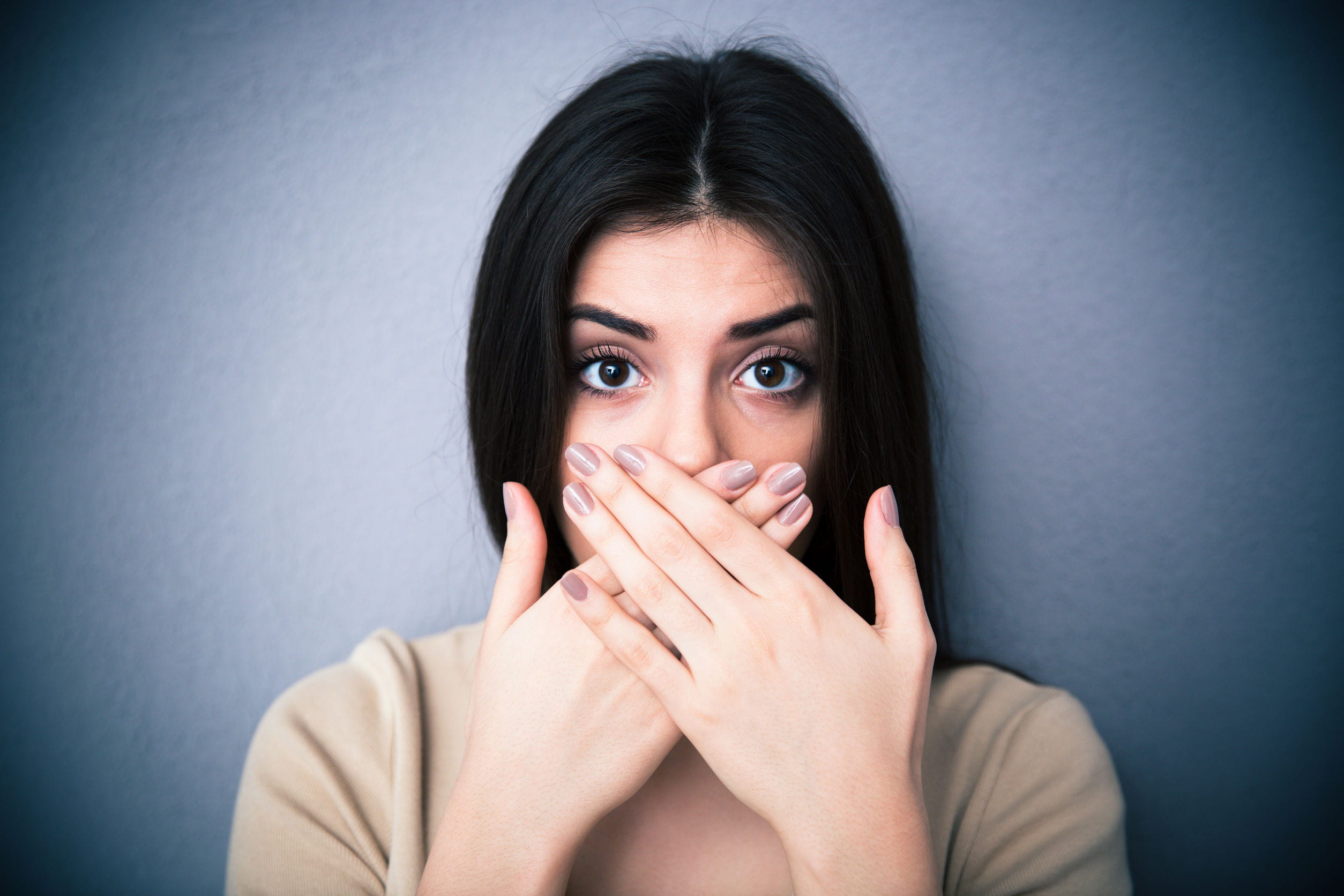 www.insideoutwithcourtnaye.org
Have you ever had a moment where a bad or negative thought roamed your mind, but then all of a sudden the words just flew out of your mouth, and you were like, "I don't know where that came from?" Well, let me tell you, it's not a coincidence. It actually stemmed from the heart. Luke 6:45 says,"...Whatever is in your heart determines what you say." (NLT)
Yep! It's true. Nothing happens by chance. Negative words usually start from the heart, enter the mind, and then comes out of our mouths if not dealt with by God's word quickly. I've often heard many people say, "Well, only God knows my heart." And to a certain extent, that's true. God says in Jeremiah 17:9-10, "The heart is deceitful above all things, and desperately wicked: who can know it? I, the Lord search the heart, I try the reins, even to give every man according to his ways, and according to the fruit of his doings."
But the other part to that is that whatever comes out of your mouth reveals what's in your heart (see the Scripture above again). Other people can know what's in your heart when it comes out of your mouth. Think about it. Negative words and cursing all stem from a deceitful and wicked heart. I'll also add that it does not please God. But here's the remedy for this…Ephesians 4:29 says, "Don't use foul or abusive language. Let everything you say be good and helpful, so that your words will be an encouragement to those who hear them." (NLT) Deliverance!
Another helpful Scripture comes from James 1:19-21 says, "Understand this my dear brothers and sisters: You must all be quick to listen, slow to speak, and slow to get angry. Human anger does not produce the righteousness of God desires. So get rid of all the filth and evil in your lives, and humbly accept the word God has planted in your hearts, for it has the power to save your souls." (NLT) Also, Chapter 3 of the Book of James is really good for controlling the tongue. ;-)
Listen. If you're reading this, I believe that God wants you to get this (no matter how long you've been saved). So here's the key to making it right with Him in this particular area....ask God to cleanse you from the inside out. Pray Psalm 51:10 & Psalm 19:14, "Create in me a clean heart, O God; and renew a right spirit within me." And "May the words of my mouth and the thoughts of my heart be pleasing to you, O Lord, my rock and my redeemer," in Jesus name, Amen.
I just believe that when we pray prayers like this from a sincere heart, God hears us, and is willing to help us consider His word before speaking negatively to or about others. I pray that this post will help you to think before you speak.
Remember, Jesus is coming back soon! And those who endure unto the end shall be saved. So let's be ready from the Inside Out!
~Courtnaye
***Join me for my LIVE free call next month on "Let's Talk!" I'll be talking about "Becoming a Woman of Balance." With all the many hats that we wear as women like being a wife, mother, keeper of the home, employee, leader, business owner, ministry laborer, you name it…we NEED balance! So lock the date in your calendar and join me Tuesday, July 7th @ 8:30pm (CST) as we talk about being balanced women in marriage, motherhood, work, ministry, and beyond! The call # is 218-936-3436, Code: 12345#.
Thanks for reading this post! I hope and pray that you've been enlightened. If you have any comments or questions feel free to leave it here or email me @ insideoutwithcourtnaye@gmail.com, and I'll get back with you promptly. Also, if this post and ministry has blessed your life, please consider making a donation of any amount today to help me further the gospel and provide more helpful resources @ http://www.insideoutwithcourtnaye.org/.
*And don't forget to tune in every Monday at 7:30am for new blog posts, "LIKE" my Facebook page (https://www.facebook.com/InsideOutWCourtnaye), and follow me on Twitter at https://twitter.com/InOutwCourtnaye. Also, share this blog with friends, family, co-workers, or your women's group or ministry. I'd love to stay connected and help more women grow in the Lord! Thanks again and may God be with you!