Originally published Monday, 30 December 2013.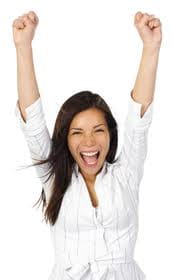 www.insideoutwithcourtnaye.org
Are you ready to start this new year off right? Are you ready to put 2013 behind you and start afresh in 2014? I hope and pray that you are looking forward to what God has in store for you! Believe that it's going to be good. I know that I am! Remember Romans 8:28 says, "And we know that all things work together for good to them that love God, to them who are the called according to his purpose." So get excited about what God is going to do in your life in this new year. Are you ready? I hope you said, "YES!"
Now, with that being said, let's give God our best in this new year. That's right. Let's give Him our all. Meaning, let's strive to give Him our best praise, sacrifice, and devotion. It's time to say, "Yes, Lord. I'll do your will. I don't know what it all entails, but I'm here Lord." We have to become more like Samuel in the Old Testament who when God called him four times in the night said, "Yes, your servant is listening" (1 Samuel 3:10 NLT). He was willing and ready to receive what God wanted him to do and he became a great prophet for the Lord (i.e. a prophetic voice).
I'm not saying that you will be a prophet, but you do have work to do for the Lord. We each have a specific purpose and calling on our lives, but it will require a wholehearted, "Yes." Some of you reading this might be saying that you've already said, "Yes." That's great! I know about that. However, each new assignment requires a new, "Yes." Get it? I also need to mention here that we have to be careful that we're saying yes to God's will vs. something that is based upon what we want to do. Unfortunately, many people get caught up here. I was there once.
I remember when I wanted to go to Hollywood in my young adult days, and become this great famous actress. I was making these big plans to move there and I was willing to do whatever it took to make it in the industry. I strongly believe that I would've made it, because of my determination. And it was already beginning to happen. However, that was what I wanted to do, but it wasn't what God wanted for me. Today, I am so thankful to the Lord that He sent me a God-fearing husband with wisdom to lead me in a better direction for my life, because I know that if I'd made it, I would've been a hot mess in Hollywood. But that's just a snippet of my testimony.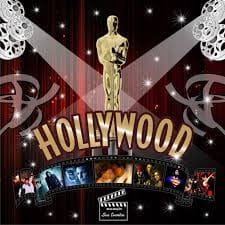 The point here is that we have to be prayerful and willing to do what God is calling us to do and not what we think is a good idea. Time is running out, and selfish ambition just won't make the cut. My prayer today is that you will go before God in prayer for this new year and seek His face for what He wants you to do. New Year's Resolutions come and go, but God's plans last. It's time to ask Him, "Lord, what do you want for me this year? What do you want me to keep, and what do you want me to let go? And most importantly, how can I be more effective for Your kingdom?" This is a pretty powerful prayer.
It's time to let God have His way more now than ever. No more going back and forth, wavering, doubting, worrying, or dreaming your own dreams. As you know, I've been there! Instead, let Him have full control in your life. Seek His way and His plan. It's so much better. If you follow Him, it's going to be really GOOD! I know it, because He's at work and His Word says so in Philippians 1:6, "Being confident of this very thing, that he which hath begun a good work in you will perform it until the day of Jesus Christ." You can never go wrong with God's plan. Amen!
God wants the very best for you, my sister. Be encouraged! And let's get excited about what God is going to do in and through us! It's a new year with a new beginning. It's time for a new "Yes!"
Happy New Year to you!
(*Also my NEW WEBSITE IS COMING SOON! Just two more weeks away! Stay tuned...www.insideoutwithcourtnaye.org)
Remember, Jesus is coming back soon! And those who endure unto the end shall be saved. So let's get ready from the Inside Out!
~Courtnaye
*Thanks for reading! I hope and pray that you've been enlightened from this post. Feel absolutely free to leave a comment or for questions you can email me directly at insideoutwithcourtnaye@gmail.com, and I will respond promptly. Also, tune in every Monday at 7:30am for new posts! Don't forget to "Like" my Facebook page (https://www.facebook.com/InsideOutWCourtnaye) and share this blog with friends, family, co-workers, or your women's group or ministry. I'd love to stay connected and help more women grow in the Lord! Thanks again and may God be with you!