Originally published Wednesday, 18 March 2015.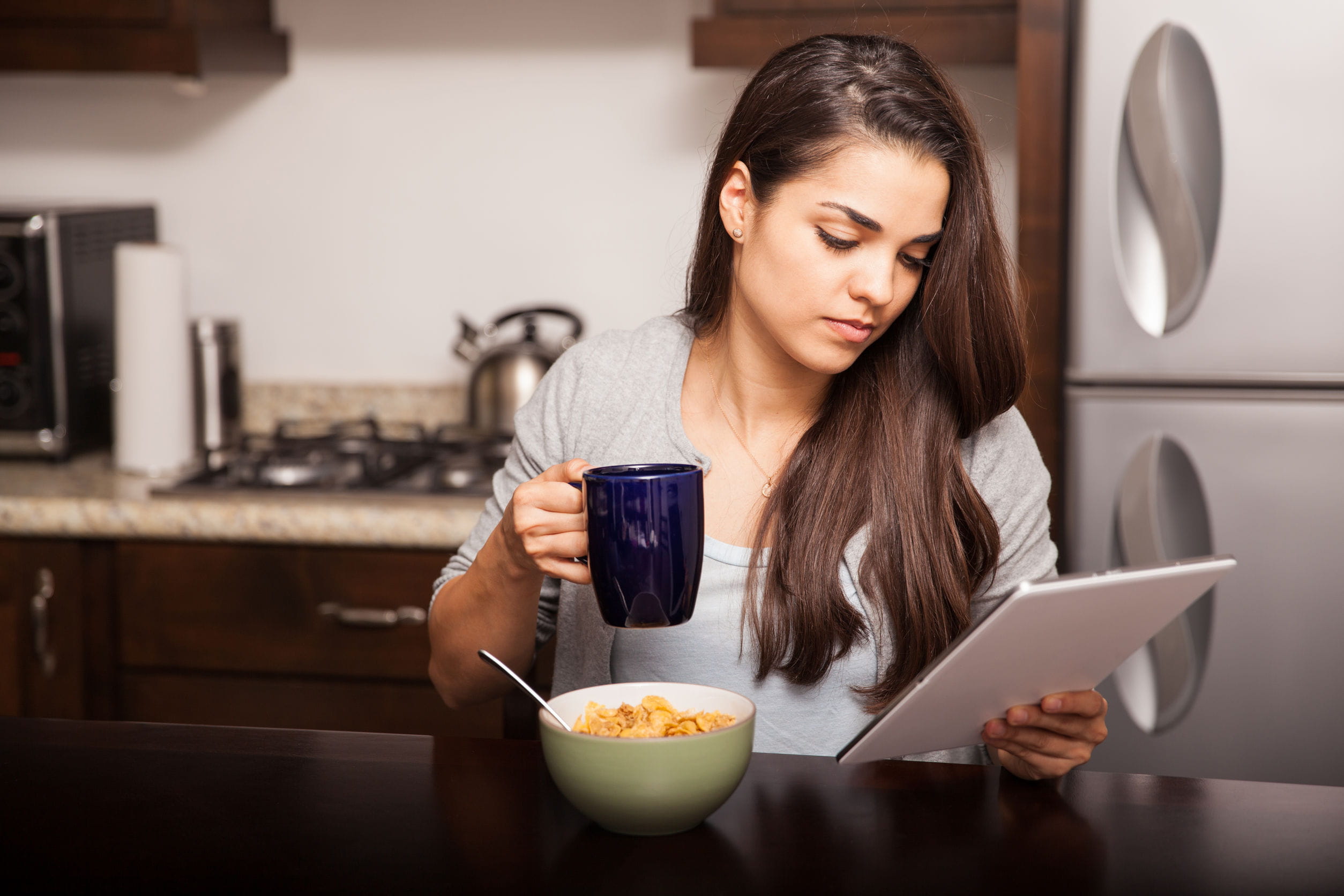 www.insideoutwithcourtnaye.org
Some of you reading this might be saying, "What?!" LOL! I know! But it's a real expression. God actually told Ezekiel, "Eat the scroll." What He was telling him was to eat what He was giving him, so that he would not only have the word for himself, but that he would eat it so he could give the people a message from the Lord. So it may sound weird, maybe, but it's actually a biblical principle. And today, God is telling us to do the same thing, "Eat the Word."
Again, God spoke these words in Ezekiel 3:1-3 saying, "The voice said to me, 'Son of man, eat what I am giving you-eat this scroll! Then go and give its message to the people of Israel.' So I opened my mouth, and he fed me the scroll. 'Eat it all,' he said. And when I ate it, it tasted as sweet as honey." And verses 10-11 says, "Then he added, 'Son of man, let all my words sink deep into your own heart first. Listen to them carefully for yourself. Then go to your people in exile and say to them, 'This is what the Sovereign Lord says!' Do this whether they listen to you or not." (NLT)
God wants to use you for His glory, but you will first have to spend time eating His word. In order to not only live this Christian life for yourself, you also have to help others make it to heaven. But that will take eating the scroll…especially when you have problem areas in your own life that need fixing. Eating the word can help you.
Sometimes that word will be an encouragement, correction, rebuke, or even a warning. Whatever it is, receive it. Hebrews 4:12 says, "For the word of God is full of living power. It is sharper than the sharpest knife, cutting deep into our innermost thoughts and desires. It exposes us for what we really are." (NLT)
The word of God is powerful and it does exactly what it says. It cuts to the point. I've learned over the years that when I am facing a problem area in my personal life that I need to consider where I am (meaning my feelings), what the Lord sees in me, and what needs to be worked on. I do this through prayer and by eating the scroll (the word of God).
I know that I can't live this Christian life without the power of God, His word, the Holy Spirit, and Jesus Christ helping me to do it. I just can't do it in my own power, skill, or strength. I need supernatural help. So with that being, if something is bothering you personally, pinpoint what your problem is, pray and ask God to confirm it for you, and then start seeking the Scriptures on that particular area so that you can get free.
From there, write out the verses on memory cards and just read them out loud to yourself and even memorize the ones that God wants you to memorize. Personally, in this season of my life, I have a stack of index cards. No kidding! God is showing me about three areas of my life that I need help and deliverance in. And so, what am I doing? Eating the word in those particular areas. I am walking the floor with these Scriptures and hiding them in my heart so that I might not sin against God as Psalm 119:11 says.
So…if you want to be set free from some of the problem areas in your life, then eat the word. Recognize where you are, buy some index cards, pray, and eat those Scriptures. You can search for the keywords in your Bible, Concordance, Google, or wherever, just get it and start eating (figuratively speaking).
Once you start doing this, little by little you'll begin to experience strength, peace, and freedom as you obey and take heed to what it says. You'll be amazed that by hiding those words in your heart the supernatural help you'll receive. And not only that, but you'll be ready to speak the word to any given situation, yourself, the enemy, and even greater…to someone else who needs it in due season!
Now you know how to…Eat the Word. Hungry anyone?
Remember, Jesus is coming back soon! And those who endure unto the end shall be saved. So let's be ready from the Inside Out!
~Courtnaye
*Thanks for reading! I hope and pray that you've been enlightened from this post. Feel absolutely free to leave a comment or for questions you can email me directly at insideoutwithcourtnaye@gmail.com, and I will respond promptly. Also, if this post and ministry has blessed your life, please consider making a donation of any amount today to help further the gospel here @ http://www.insideoutwithcourtnaye.org/.
*And don't forget to tune in every Monday at 7:30am for new posts, "Like" my Facebook page (https://www.facebook.com/InsideOutWCourtnaye), and follow me on Twitter at https://twitter.com/InOutwCourtnaye. Also, share this blog with friends, family, co-workers, or your women's group or ministry. I'd love to stay connected and help more women grow in the Lord! Thanks again and may God be with you!