Originally published Thursday, 30 May 2013.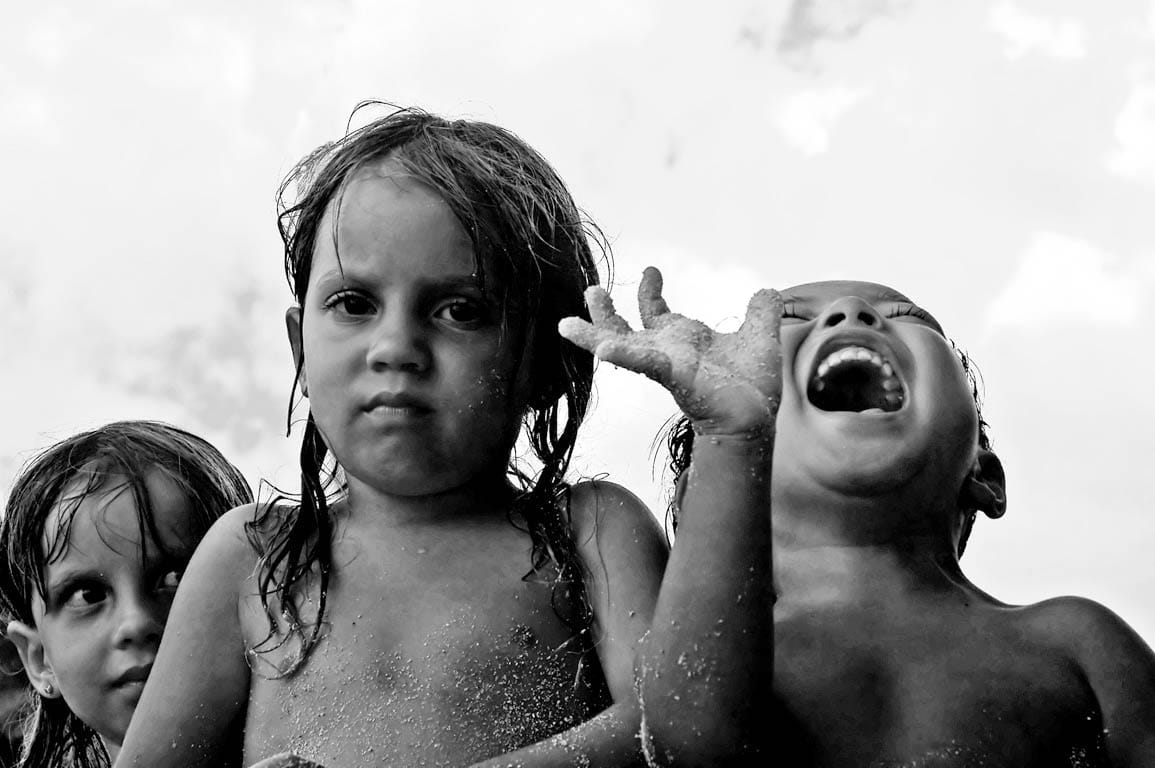 (Hint: You want to be the little man on the right :-) )
Now, watch this video:
http://www.youtube.com/watch?v=-wIEihDAcpU
HAHAHA! Do not tell me you did not start laughing when you heard that baby cracking up!
I was up late last night thinking about what Jesus wants for us and I could not get JOY out of my mind.
Just complete and utter joy.
While you might receive a few crazy looks if you laugh as hard as this little guy, I think Jesus wants that for us! He wants our lives to be FULL!
I included this video for two separate reasons:
1. This is the kind of Joy Jesus wants to give you!
2. This is the kind of joy we should have about spending time with Jesus.
Now, don't get all literal on me and think I mean that you should be so happy you get to spend time with Jesus that you hysterically laugh whenever you see a Bible.
If you do- I am NOT hatin'!
BUT the reality is, we tend to have these perspectives about the two points above.
1. We don't deserve that kind of joy.
2. We see spending time with Jesus as an obligation.
We see both of these points so wrong!
We don't accept or walk in that joy that Jesus longs to give us because we are too busy refuting the fact that we aren't good enough to have it.
AND we see spending time with Jesus as a check off of our to-do list rather than the favorite part of our day!
Know what that makes your relationship with Jesus!
NAPTIME! Boring! Zzzzz!
No wonder it makes it difficult to apply Biblical principles to our life- we treat the Bible like a textbook and Jesus like a worksheet!
Do you see that these points also correlate?!
Jesus = Joy.
But when you see Jesus as a duty, it sucks the joy out of it and then you see Jesus as boring and joy as impossible to attain!
We limit our Joy because we are afraid that we don't deserve it.
I've also noticed, some people are actually scared to tap into that joy because what then? Will they be more responsible for sharing Jesus and the joy He gives?
It's funny how everything comes back to Jesus, isn't it? Considering He is everything, that makes pretty good sense.
All in all, I guess what I am trying to say is that you don't deserve to be as happy as that hysterically laughing baby, but Jesus wants you to be.
He yearns to place that joy in your heart and watch you fly.
BUT you have to spend time with the giver of joy in order to truly experience it for yourself. And you have to stop limiting your life based on what you deserve and start basing it on what Jesus freely offers you.
Joy.
Crazy, radical, abundant joy.
I call it six-pack abs joy. It's infectious and ever-present.
Not the kind of elated happiness that disappears with one whisper of a negative comment or difficult circumstance. Oh no, that's excitement.
Joy permeates your soul with a knowing that you can smile no matter what is going on in your life because you know, beyond of a shadow of a doubt, He has it all under control.
Now, scroll back up and watch that baby laugh one more time.
Don't tell me you don't want that!
Praying you wear your smile a little brighter today my friend!
"May the God of hope fill you with all joy and peace as you trust in him, so that you may overflow with hope by the power of the Holy Spirit." –Romans 15:13