Originally published Tuesday, 18 February 2014.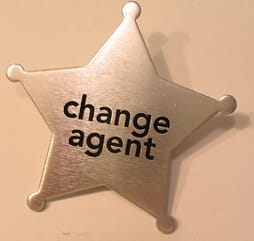 Has anyone watched the show, "24"?
Okay, well, if you haven't, do yourself a favor and go watch it. Now.
Warning: Trying to only watch one episode is about as impossible as eating only one M&M or pringle.
Anywho, the show is about a federal agent, Jack Bauer, who works for the Counter Terrorist Unit.
Each episode covers 24 hours of his life, in which he is almost always captured, abused and held within inches of his life.
Every time I watch it, I halfway close my eyes because it feels so real but I know I can keep them halfway open because he always survives (if he wasn't on the cover of every season, I couldn't watch. Seriously).
If I no longer was able to hold onto that hope and that confidence that no matter what, Jack Bauer makes it out alive so somehow, some way, everything will come together, I would be on anxiety medication from that show alone- no kidding!
As I was watching it tonight (like I said, it is legal crack), I started thinking, "This is kinda similar to our lives."
Hopefully a little less violent and anxiety-ridden, but truly, I think there are similarities here.
You see, no matter how much Jack Bauer wants to run from certain episodes or events in his life, he knows he has a deep responsibility to the United States of America when he assumed his role as a CTU agent/director.
Despite how he felt or what his flesh wanted to run from, he did not have a choice but to look a situation square in the eye and hold onto the little bit of hope he did have.
And because of that hope, he had the ability to be brave. To be courageous. To be firm in his position, strong in his beliefs and unwilling to back down to his obligations.
The same goes for us: We are children of God.
Aka agents of change.
We were bought at a price and a hefty one at that.
The Almighty God sent His son to die because He felt as though YOU and you alone were worthy enough.
Does that not trip you out? It does me!
And because of that, we have an automatic responsibility to shine His light, to tell of His glory and to share His love.
When your heart was renewed and you accepted your role as a CTU (except in our case, we will redefine CTU as Christ-Taken-Up) agent, you gained access to the very definition of hope itself.
Even when others doubt or are fearful, you know that even when the walls seem to be closing in around you, we serve a God who is faithful and just and He will make good out of it.
Sometimes when I watch "24" and Jack Bauer's life is on the line AGAIN, I just want to say "CAN SOMEONE PLEASE GIVE THIS MAN AN EASY ASSIGNMENT LIKE DEALING WITH SOMEONE TRYING TO ROB A CAKE STORE OR SOMETHING?!?!"
I mean, sheesh!!!
But Jack knows that if he doesn't get in there and expose a little light to a dark situation, he will have not assumed his responsibility under His ultimate authority and sovereign purpose, whom is ultimately every citizen in the United States and under the purpose of protecting their lives.
He doesn't expect easy situations; he knows danger comes with progress and deceit comes with exposure and he keeps plugging on.
Because of who he is, a Counter Terrorist agent, he refuses to stand down and have hope in situations that others deem hopeless.
Because of who we are, Christ-Taken-Up agents, we must refuse to let a beaten, broken, deceitful, hurt world tell us situations or people or circumstances are ever hopeless.
We must understand the responsibility that comes from knowing the author of all hope:
We must share it.
We must fight for it.
You see, our final destination in this life is not that we live in gratitude, but rather than we are so grateful we live in generosity.
We seek to inform.
To shed light.
To enter the danger zone and speak hope.
To be agents of CHANGE.
I just have one question for you:
If you truly believe that Jesus is who He says He is, how could you NOT share of His love and live your life based on the hope found in Him?
Back to "24": I think my favorite similarity to us is that at the end of the day, the show sends a clear message: "When things feel outside of your control, you have to do your best and trust that good will come from it."
Honorable intentions do not make agents of change, honorable actions do.
And honorable actions do not come from listening to podcasts, agreeing with another's decision to enter the battlefield or from just thinking of others.
Agents of change work in field-ops (once again, I know too much about this show).
They don't sit back and watch. They go into the field for the purpose of the Kingdom.
Are you assuming your responsibility as a CTU agent, a child of God who has been exposed to the true access code to freedom?
Or would someone have to look at your badge to know who you work for?
Praying we all pull a Bauer: Hang onto hope, no matter how small that thread of hope feels and be an agent of change.
Love y'all!
"Go therefore and make disciples of all nations, baptizing them in the name of the Father and of the Son and of the Holy Spirit." -Matthew 28:19
"For in this hope we were saved. Now hope that is seen is not hope. For who hopes for what he sees? But if we hope for what we do not see, we wait for it with patience." -Romans 8:24-25