Trusting God With the Desires of Your Heart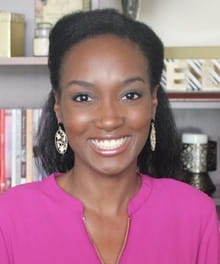 READ
Take delight in the LORD, and he will give you the desires of your heart. – Psalm 37:4 NIV
TODAY'S ENCOURAGEMENT
When we are aligned with God's will for our lives today's scripture tells us God will give us the desires of our heart. So problems occur when we are not connected to God and when we're not in fellowship with Him. In these cases seeking out what we desire could very well mean leading us further away from Him. The key to managing our feelings of desire is not to simply seek what we want but to seek God and to delight ourselves in Him. Learn how to do this in today's video "Trusting God with the Desires of Your Heart". Enjoy!
PRAY
Dear Heavenly Father, thank You for filling my heart with good things. I pray for the faith to seek you first and trust You with all things, especially the desires of my heart. In Jesus Christ Name I pray. Amen.
REFLECT
I'd love to hear from you! How do you delight yourself in the Lord?
SHARE
Take delight in the LORD, and he will give you the desires of your heart. - Psalm 37:4 NIVCLICK TO TWEET
MORE
For even more Beloved encouragement including Daily Devotionals, practical advice for everyday Christian living, Bible studies and more be sure to download the FREE Beloved Women App available in the Apple and Google Play stores. Simply search for "Beloved Women" and enjoy!
---
---