The One Reason You're Not Experiencing Freedom in Christ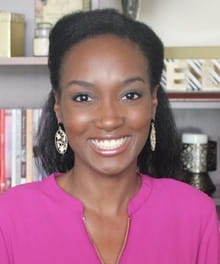 Have you ever heard about the freedom of Christ in the Bible but didn't really feel like you were actually experiencing that freedom as a Christian? If you have I completely know this struggle. However, the book of Galatians has spoke so much truth over my life in this area. So today I want to start a journey through the book of Galatians to reclaim the freedom that is rightfully ours in Jesus Christ. In this week's video we discuss Galatians 1:1-9
 and learn the one thing keeping us from knowing and living out that freedom.
Dear Heavenly Father, thank You for doing the work so I may live free. May I no longer seek to earn your approval but live a life from the truth that I am already free, loved, and Yours. I love You. In Jesus Christ Name I pray. Amen.
Let's chat more! Comment and let me know, have you ever struggled with the thought that you needed to earn God's approval? And if this week's video was an encouragement to you be sure to share it with a friend. You never know who might need some Beloved encouragement today. Also, this Thursday, January 12, 2017 @ 8:00pm I'm hosting a live message called "Not Today Fear: 3 Strategies to Stop Fear Today" and I'd love for you to join me.
You are loved,
Christina
---
---