Our Thoughts Really Do Matter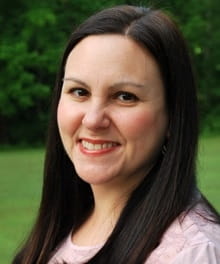 Have you ever sat with a group of friends and found yourself talking about a strange topic and wondered how you got there? My oldest son is fascinated by the rabbit trails that conversations take. He enjoys unwinding the twisted and jumbled strands to discover how one topic leads to the next. Whenever I facilitate groups, I have to be on alert for such meandering trails because it's easy for people to get off topic and the longer we wander, the harder it is to find our way back.
Prone to Wander
This happens in our personal thought life as well. We follow such trails in our minds, going down winding paths, circuitous routes, and through dark passages. We start off with one thought and like a distracted child; we follow it wherever it takes us.
Consider the last time you were wronged in some way. You might have thought about how unfair it was and how you didn't deserve such treatment. This made you think of other times you've been wronged. Perhaps you compared how you were treated to how others are treated. Your thoughts continue to spread and twist until before you know it, you are boiling in anger.
The same happens when we face a hardship or trial. We begin to think about how hard it is and how we don't have the strength to endure it. We think of all the potential things that could go wrong. We worry and fret about the future. We follow those thoughts into dark places until we are paralyzed with fear and overcome with despair.
We come by such wandering thoughts naturally. As children of Adam, in our sin nature, we are drawn to meandering thought trails of half-truths, lies, and sinful thoughts.
Sometimes we don't even realize the influence our thoughts have on us nor do we realize how much our thoughts matter. The truth is, our thoughts hold great power over us emotionally, spiritually, and behaviorally. The things we dwell and ruminate on are like the rudder of a ship; they steer and guide our emotions and affections. Like the invasive southern Kudzu vine, our wandering thoughts can grow and spread, wrapping itself around our hearts until it suffocates and chokes our joy. Over time, our thoughts can spill out into our actions. As Jesus said, "For the mouth speaks what the heart is full of" (Matthew 12:34).
Be Alert and on Guard
As believers, what we think matters. Because Jesus bought and redeemed us from sin, we are new creations. We have died to our former selves (Romans 6:6). This includes our thought life. When we think untrue and sinful thoughts, we are not living like the new creations that we are. "Now this I say and testify in the Lord, that you must no longer walk as the Gentiles do, in the futility of their minds…But that is not the way you learned Christ!— assuming that you have heard about him and were taught in him, as the truth is in Jesus, to put off your old self, which belongs to your former manner of life and is corrupt through deceitful desires, and to be renewed in the spirit of your minds, and to put on the new self, created after the likeness of God in true righteousness and holiness." (Ephesians 4:17, 20-24).
Because we are new creations in Christ, Scripture charges us to be on guard in our thinking. The Apostle Paul wrote that he took every thought captive and made it obedient to Christ (2 Corinthians 10:5). This is strong military language. We need to be aggressive and forceful, intentionally searching out disobedient thoughts. That's because we are in the midst of a spiritual battle and in wartime, we cannot be passive (see Ephesians 6).
This also means we need to be intentional in the kinds of thoughts we think. We must conform our thoughts so that they obey and glorify Christ. As Paul wrote in Philippians 4:8, "Whatever is true, whatever is honorable, whatever is just, whatever is pure, whatever is lovely, whatever is commendable, if there is any excellence, anything worthy of praise, think about these things." Thoughts like these are ones that we want to foster, take root, and grow.
As John Piper notes in his book A Godward Life: Seeing the Supremacy of God in All of Life, the Bible speaks of an intentional approach to our thinking, that of "set your mind."
"Set your mind on the things above, not on the things that are on earth" (Colossians 3:2). "Those who are according to the flesh set their minds on the things of the flesh" (Romans 8:5). "Our emotions are governed in large measure by what we "consider"—what we dwell on with our minds. For example, Jesus told us to overcome the emotion of anxiety by what we consider. "Do not be anxious … Consider the ravens … Consider the lilies" (Luke 12:22, 24, 27, RSV). The mind is the window of the heart. If we let our minds constantly dwell on the dark, the heart will feel dark. If we open the window of our mind to the light, the heart will feel the light … Above all, this great capacity of our minds to focus and consider is meant for considering Jesus: "Holy brethren, partakers of a heavenly calling, consider Jesus … Consider Him who has endured such hostility by sinners against Himself, so that you may not grow weary and lose heart" (Hebrews 3:1, 12:3) … It is when we focus our minds on the glory of Christ that we are transformed from one degree of glory to another (2 Corinthians 3:18)." (p.229)
The true and right thoughts we are to think are found in God's word. There he tells us who he is and what he has done for us in Christ. We need to dwell on such truths, on God's love for us in the gospel and what Christ accomplished for us through his life, death, and resurrection. We need to meditate on who we are in the sight of God because of Christ and what it means to be a child of the living God. We need to think these thoughts, not as part of some spiritual to-do list, or as an exercise to greater self-fulfillment, but because of who we are in Christ (Colossians 3:1-2).
Though we are prone to wander, especially in our thinking, Jesus has not left us alone. He has given us his Spirit who convicts us of sin, reminds us of truth, and even prays on our behalf when we can't do so for ourselves. If you struggle with wayward thoughts as I do, pray for the Spirit to prompt you when your thoughts go astray. Ask for discernment to know what is true and what is untrue. Assess your thoughts and compare them with God's word. Be alert, watchful, and on guard. And above all, set your mind on Christ.
---
---