Don't Waste Your In-between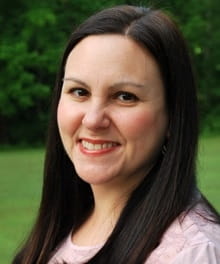 In a recent trip to Indianapolis, my flight was delayed in leaving. After we finally did leave, when we got to the Indianapolis area, there were bad storms so the pilot circled the city for a while. Finally, so as not to run out of fuel, he flew us to Dayton, Ohio where we sat on the tarmac and waited to find out what would happen.
Having a flight disrupted like that is hard for travelers. But on this particular flight, I was surprised by the responses of those on the plane. Rather than complain or cause disruption, there were conversations and laughter. None of us knew if we would get to Indianapolis that day or not. Many people missed connecting flights. Yet everyone was kind and courteous. I saw multiple people go out of their way to help an elderly woman. I heard women singing hymns in the back of the plane. I saw friendships form. And even the woman sitting next to me, though frustrated that she wouldn't make it home that evening, was able to laugh with me about it.
There are many times in our life where we are stuck in-between where we were and where we are going. We do a lot of waiting in those in-between times. Whether it is a new job, a marriage proposal, a baby, a house, ministry opportunities, a relationship to be restored, or health to return, we wait for things to happen, for things to change. In fact, our entire lives is lived in an in-between place as we wait for our Savior's second return.
Not only do we spend much of our lives in the in-between, but we also struggle to wait on God during that time. And so did God's people in Scripture.
Waiting, Idol Making, and Sin
In Exodus 19, Moses went up Mount Sinai to meet with God. He was there for a long time. God instructed him in the laws and rules for the community, for worship, and gave him the ten commandments. All the while, down below, the people waited. And they waited. Finally, they were tired of waiting for Moses. "When the people saw that Moses delayed to come down from the mountain, the people gathered themselves together to Aaron and said to him, "Up, make us gods who shall go before us. As for this Moses, the man who brought us up out of the land of Egypt, we do not know what has become of him." (Exodus 32:1-20).
The Israelite's created an idol to worship while they waited. It seems ridiculous to us. God was right above them on the mountain and they create an idol out of gold to worship? But the truth is, we do the same things. How often do we seek false idols and counterfeit substitutes to meet the needs that only God can meet? How often do we too grow tired of waiting on God to move in our lives that we turn elsewhere for comfort and peace?
In 1 Samuel 13, King Saul was at war with the Philistines and feared losing. He wanted to seek the favor of the Lord and offer a sacrifice. He waited for Samuel to come and make the sacrifice. "He waited seven days, the time appointed by Samuel. But Samuel did not come to Gilgal, and the people were scattering from him. So Saul said, "Bring the burnt offering here to me, and the peace offerings." And he offered the burnt offering." (13:8-9). Then Samuel arrived and said, "You have done foolishly. You have not kept the command of the LORD your God, with which he commanded you. For then the LORD would have established your kingdom over Israel forever. But now your kingdom shall not continue (vs 13-14).
Sometimes in our waiting, we decide that God isn't going to show up. We decide to move forward and do things our way. We rebel against God's good and perfect commands and sin. We outright defy what we know is right.
How Then Shall we Live in the In-between?
The prophet in Lamentations wrote, "It is good that one should wait quietly for the salvation of the LORD" (3:26). It is good to wait on the Lord. Waiting is good. In fact there is much that happens in that place of waiting. Redemptive things happen there.
Waiting, whether it's for an answer to prayer or for Christ's return, is about resting in the truth of who God is and believing in his promises for us. God is sovereign over all the affairs of our lives. He knows the end from the beginning and will carry out his plan to completion. Waiting requires trust in our sovereign God's goodness and faithfulness. It means we have to seek him rather than false substitutes. It means we have to work through what we really believe and expect and desire and hold them up to the light of his word.
It also means we have to be watchful. When our hearts are turned to false idols or we are tempted to sin, we miss what God is doing. When we are prayerfully watching and waiting for God, we can trace his story and see him move in our lives. We can read each line of the drama as it unfolds. The more we seek his glory, the more we are amazed. We'll see his providence in the smallest details of our lives and know that he is working in both the big and small to fulfill his purposes for us. Though the story he writes for us may not look like the one we would write, we can be assured that it is for our good and his glory.
So, when we are stuck on the tarmac of life, do we just sit around and do nothing? No. We live life, seeking God's glory, wherever we are in the in-between. In Jeremiah 29, God's people were in exile. They would be there for seventy years. What a long time of waiting in the in-between! The prophet instructed them to live their life. "Build houses and settle down; plant gardens and eat what they produce. Marry and have sons and daughters; find wives for your sons and give your daughters in marriage, so that they too may have sons and daughters. Increase in number there; do not decrease. Also, seek the peace and prosperity of the city to which I have carried you into exile. Pray to the Lord for it, because if it prospers, you too will prosper" (vs. 5-7).
When we are waiting on God, we need to live our lives. We need to work and be productive. We need to continue pursuing the works of the Kingdom. We need to serve our families. We need to do the normal things of life. We need to be a light and salt in our communities.
As long as we live on this earth, we will wait for something. We will always be in-between. We are pilgrims on a journey and though we are not home yet, we need to live for Christ wherever we are and however long we wait.
---
---